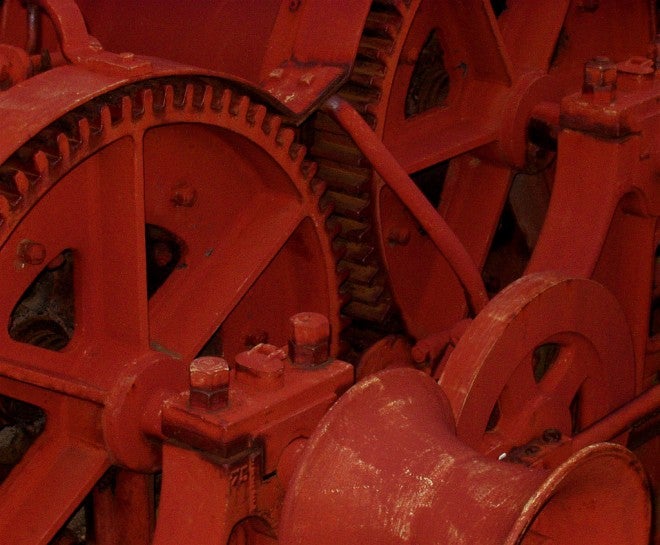 Writing for AllOutdoor has given me a chance to look at stuff in a different way. Instead of seeing just a knife here or a multi-tool there, I have started to look at the industry as a whole and the companies in it as having good or bad years. Doing so has helped me figure out where gear is going, and I thought it might be fun to share some of those insights with you. Here is a look at some of the major trends in the gear business, circa 2013.
China
Last year when AG Russell announced that he was going to start making more of his knives in China, it was a sad day. I am a huge fan of AG Russell's stuff, and seeing it made in China, especially all of his quintessential, traditional pocket knives, was the last shoe falling. If he's going to China, everyone is. But then I got my hands on a couple of AG Russell Chinese produced knives, and their fit and finish, normally a sticking point for Chinese made knives, ranged from good (the Small Skorpion) to excellent (the Mid-Sized Barlow).
I also had a talk with quite a few industry folks about this trend for a piece I wrote (see here). The take away is that while I'd prefer USA Made, the use of Chinese OEMs (original engineering and manufacturers, essentially contractors) is both a good sign for the US economy and, when done well, a source of tremendous value for the end line user (the customer–you and me). In the flashlight market, virtually all lights are made in China (SureFire and LED Lenser are the two major exceptions), and the quality and performance is outstanding.
Vanishing Middle
It used to be that everyone had a mid priced folding knife. Spyderco had their Delica, Benchmade their Mini Grip, Kershaw their Leek, CRKT the M16, and so on. And while companies are still making these knives, all but CRKT has moved on to either the low end of the market, like with the Spyderco Tenacious or any of a dozen Kershaw knives, or the high end of the market like Benchmade did with the M390 Barrages. There is very little innovation in this space. There are precious few flippers, for example, that have good or decent steel and come in at $60. There are quite a few cheap flippers and quite a few expensive ones, but there's very little in the middle. CRKT, however, has not abandoned the middle, and I think this strategy is one that will pay off both this year and next. As the market expands, folks that bought a Drifter, for example, might want some higher end features and opt for a Carajas or a Swindle, both of which are very good values.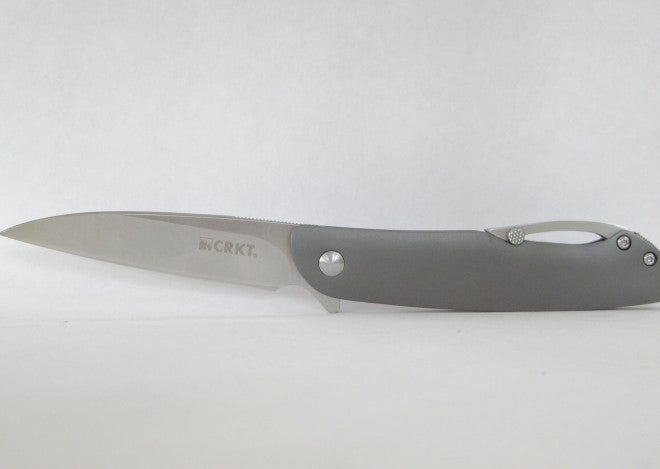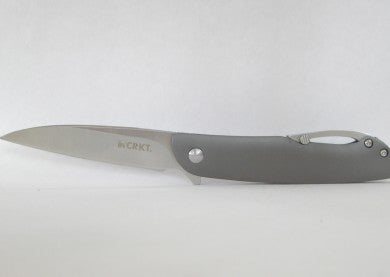 With other companies like Kershaw, you go from a $16 Chill to a $100 Echelon. Looking to buy stuff with Christmas money, your best values going forward are going to be in this middle tier of products, even with all of the hype over $3,500 ZT0888s out there.
Bleeding Edge Lighting Tech
This year we finally saw three super high end technologies go mainstream in lights: TIR optics, QTC interfaces, and USB or programmable outputs. LED Lenser's excellent F1 (reviewed here) had TIR optics, and the result was a stunningly clear and perfectly focused beam. Getting rid of the easy-to-damage reflector was tremendously helpful as it made the light more efficient at focusing the beam.  QTC could be found on lights in the custom or semi custom market for a while, but the Quantum DD and the D2 dropped them in lights smaller than your thumb and costing $60.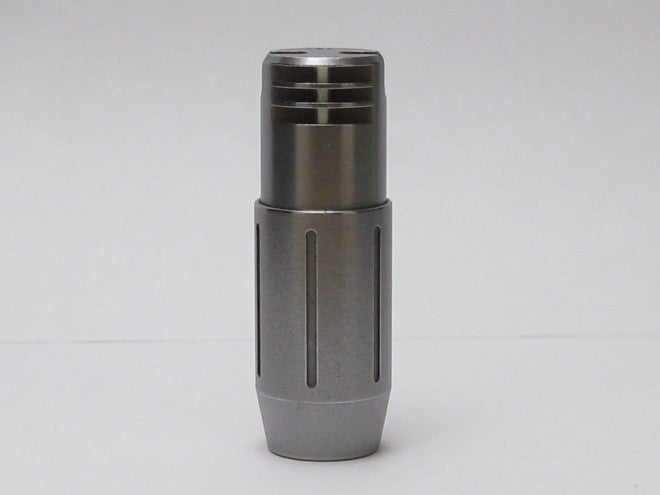 It's a huge breakthrough both for lights and for Steve Ku, a super nice guy. Finally 47s and a host of other companies released USB programmable lights such as the impressive Maelstrom MMXR. No more complaining about output levels; you select your own. As we go into 2014, it's safe to hop on the bandwagon with a lot of these new technologies. Most, if not all, of the wrinkles have been worked out, and the benefits for many of these great innovations are pretty huge.
One Piece Multi-tools
Everyone and their mother jumped into this market segment, and why not? The profit margins are huge. You can make a tool in CAD, send it to a machine shop, have then cut a hundred for you, grind them and heat treat them and sell them for $50. It's not that hard to do. Boker, Leatherman, and Nite Izes all released at least one one piece multi-tool in the past 18 months. Some are good, some are bad, and most are expensive for what they are. This is easy money though, so expect to see more. Only the Nite Ize DoohicKey stood out as a value to me. It's probably not a bad idea to try the Nite Ize, a Gerber design, a Leatherman design or the Boker, and see how much you like and use these items before you drop a ton of dough on a custom.
Midtech Gear
It's the equivalent of the small batch beer – something very well made designed for the aficionado. Freeman Outdoor Gear sent me an 451 fixed blade for review, and frankly it is more of a custom than anything else. It is a stunning and well designed blade and sheath (review coming). Jason Brous made knives like the Silent Soldier Flipper that simply stun, and this is after a few issues with his first run.
The ability for these small makers to find and address problems puts bigger companies to shame. The agility they have, given their ability to leverage technology, is incredible. Don's AquaRam and AquaMule have been huge hits. The MBI HF-R is probably my favorite light in the world right now, and all of this is possible because there is a space between bespoke and production. Going forward, this is another place to find value in the market, especially if "normal" production stuff just don't get you excited.
Bear Market
The price on custom knives is crazy. Crazier still is the rate of appreciation. In 12 months, a Mayo TNT probably rose 50-100% in price. It's nuts. Once again, there are more people in the gear market than ever before, and as they worked their way up the upgrade treadmill, they ended in the custom territory. But as with all things, growth like this is not sustainable. I think a crash will happen, maybe not next year, but certainly within 2 years. Once the newsie-hat wearing hipsters get out of the knife market, things will start to cool down. Hopefully a few of them will be in it for the long haul and become knife fans for the rest of their lives, but I am not hopeful. When that happens, a lot of the newer custom makers will probably not survive the market contraction, and we will be back to where we were 3 years ago: steady progress with reasonable price increases. This is a place to avoid like the plague. Other than a few exceptions, everything here is very, very expensive, even for custom knives.
Well, it's be a lot of fun looking at the industry for a more business-like perspective. I think there are lot of people doing great work helping sustain this Golden Age of Gear. Special kudos to CRKT, MBI, and Jason Brous. All three did great work this year, and Brous's learning curve has been nothing short of amazing. I can't wait to see what next year brings.