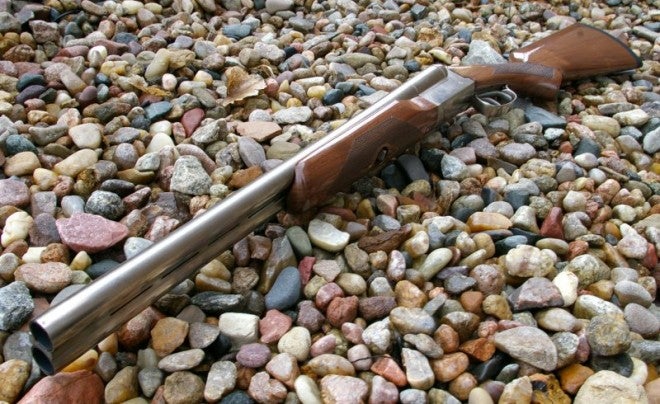 Since 1923, Stoeger has been associated with fine firearms for the hunter, sportsman, and defensive shooter. Firearm diversity includes a variety of calibers and gauges: double barrel over-and-unders, side-by-sides, semi-autos, and pump-actions, as well as auto-loading defense and sporting pistols.
Stoeger actually began in 1923 in New York City (cough – back when NYC had common sense gun laws that promoted business) and grew until the 1990s, when Sako purchased the company. In 2000, Sako was in turn acquired by Beretta Holding, and Stoeger was placed under the current ownership of Benelli USA.
I first noticed Stoeger during the blitz of marketing around their double barreled coach guns a couple years ago with the boom of cowboy action shooting. The short barreled shotgun rose to popularity back in cowboy times via the Wells Fargo stagecoaches, where a handy, short, double barrel shotgun could deter unwanted coach visitors. With that need, the coach gun was actually produced by Wells Fargo as standard issue firearm at one point, but was followed in production by a number of other companies. Today, people are in love with the idea of the coach gun from a defensive perspective, but it was the cowboy action shooting scene which made the Stoeger Coach Gun a sales phenomenon.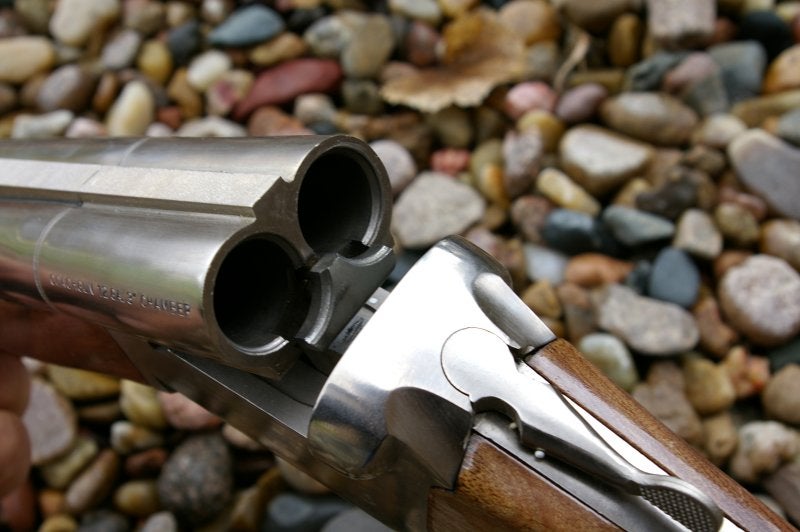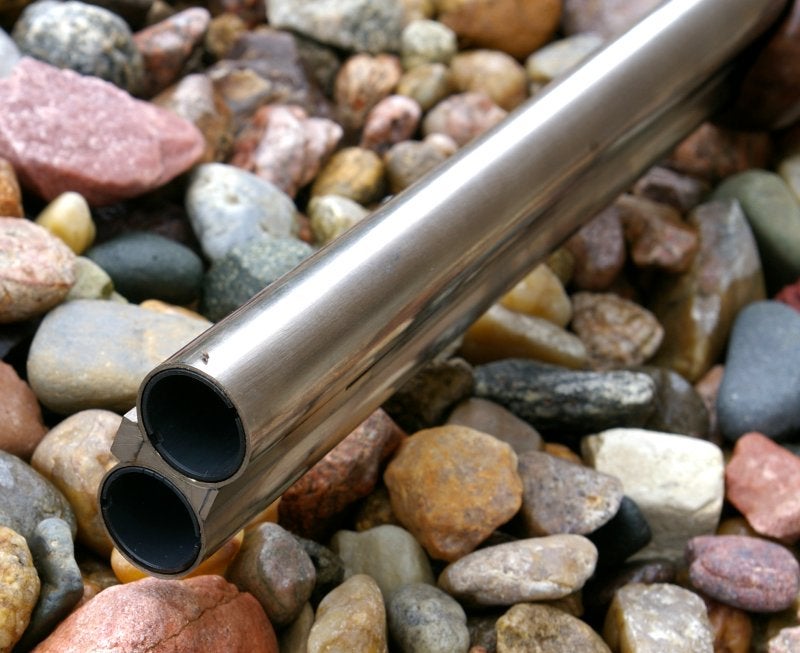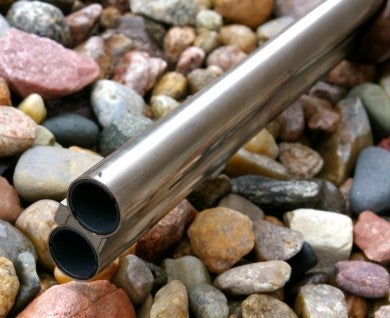 Recently, I finally put my shoulder behind a Stoeger Coach Gun as a potential extended-term survival gun because a double barrel 12 gauge like the Stoeger Coach Gun Supreme is great option for this sort of application.
Fit and Feel
Stoeger has made its name with good quality products at a much lower than average price point. Every Coach Gun Supreme sports an AA-grade gloss walnut stock and beavertail fore-end, extensive cut checkering in a border-point pattern, and is fitted with a soft rubber recoil pad which is appreciated, considering the recoil.
The Stoeger Coach Guns are not considered "collector quality" arms, but are what I would term as standard to mid field grade in fit and finish. Stoeger's focus has been to deliver good quality at rock bottom price ranges of $400-$450, depending on whether you're looking at the Stoeger Standard or Supreme Coach Gun series. In this case, the Supreme Coach Gun I picked up was very well appointed with a weather resistant stainless receiver and polished nickel barrel finished inside and out for a very durable gun.
The Supreme version ups the fit, wood, and lacquer finish quality from the rougher finish on the standard line. The standard coach gun line looks the part for the cowboy action shooters, and the Supreme line looks like the shotgun the rich cowboys cary. Does it have the seamless transition fit and finish of an entry $2,000 Benelli or Beretta? No, but it would be unreasonable to assume it would for 25% of the price. The Stoeger line does offer a nice looking and feeling grade of gun which you will not be embarrassed holding, which works as reliably as any other side by side.
From a feel perspective, the gun's short 20" barrel delivers a short and quick handling at 6.5lbs shotgun. This this is about 8" and a 1lb lighter than a standard double barrel and definitely the direction needed for a survival firearm.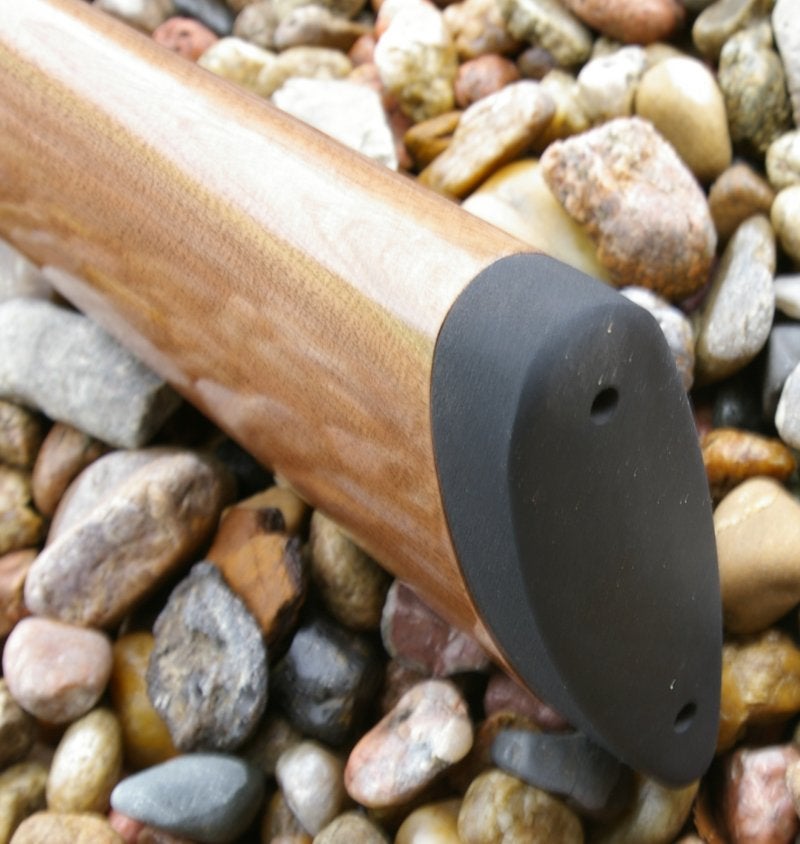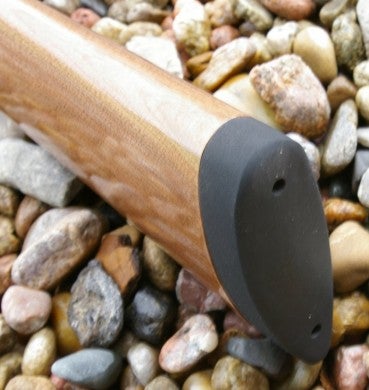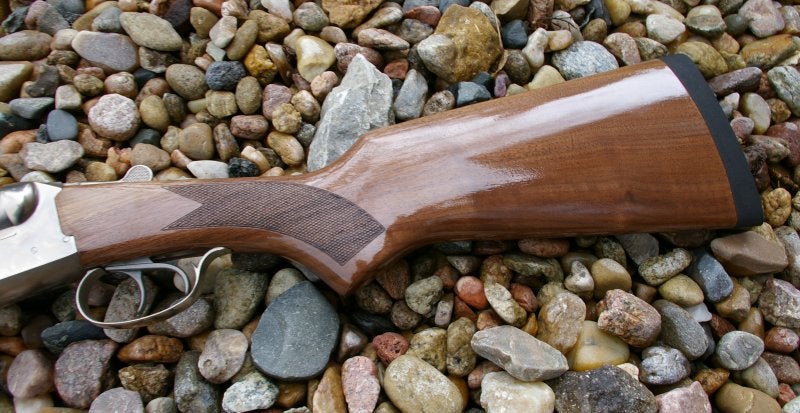 Features and Functions
The Stoeger Coach Gun Supreme packs a number of features into this versatile shotgun that are similar to other shotguns, including 2-3/4" and 3" shell capacity, automatic tang mounted safety and barrel brake latch, and screw-in improved cylinder and modified choke tubes for versatility beyond just being a cowboy action and defensive gun. The gun breaks down quickly just like any other double barrel shotgun.
Because of the shorter size, the Stoeger Coach Gun Supreme would make an excellent home defense thunder stick loaded with OO buckshot, but it is not the quietest of options. Ear protection would be highly advised.
Nothing is for free, and that 8" shorter length and 1lb lighter weight does have a trade off: the 12 gauge Stoeger Coach Gun Supreme kicks like a mule. As a guy who once shot skeet and trap, I can manage recoil, and for a short survival and durable hunting and small game gun used for a couple shots here and there, the recoil is the compromise you make for the lightweight and packable size. That said, I would not want to run defensive drills with this gun for an afternoon without a thick Limbsaver cushion on the stock or reduced loads. Those cowboy action guys are a tough bunch.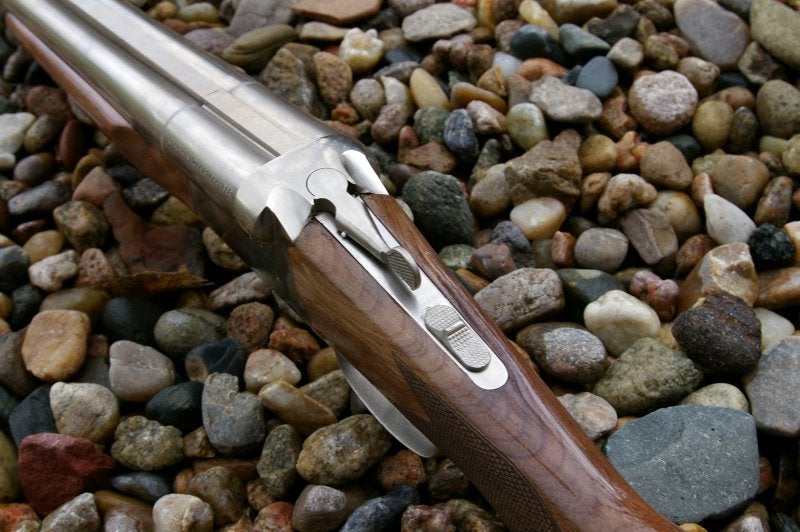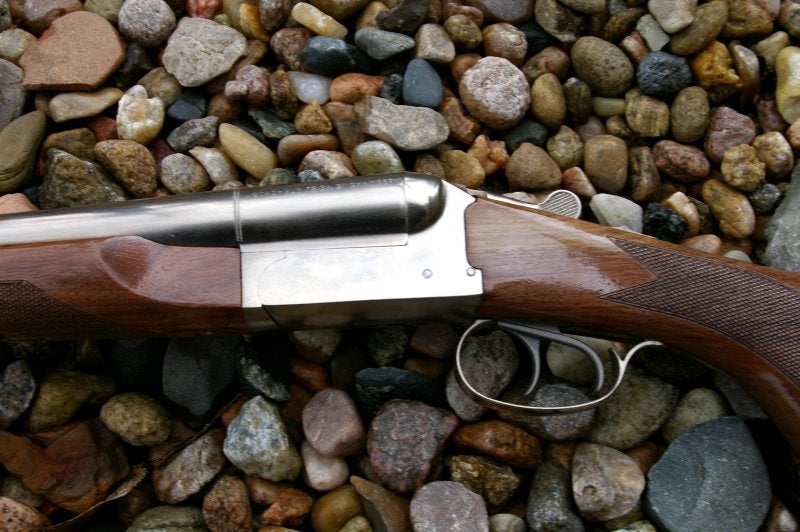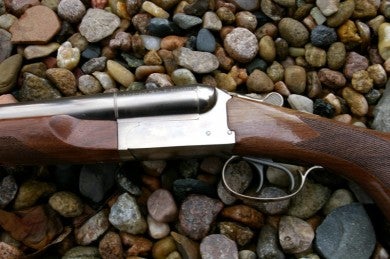 Despite the shorter length, the removable chokes did provide nice patterns similar to what I would expect from a full length shotgun. The Stoeger Coach Gun Supreme comes with screw-in IC (Improved Cyclinder) and M (Modified) chokes, which proved efficiently flexible for seasonal game and junk bird hunting as well as testing defensive rounds. Add a couple extra full and modified chokes, and you have an all purpose upland goose and short range deer gun.
Though the double triggers take a little getting used to, they do provide flexibility for touching off the left or right barrel depending on the shot and choke required. This is probably one of the single biggest advantages of a double barrel and double triggers for the survivalist. If you slip up on a rabbit at 15 yards, you don't need to hit him with the full choke barrel. You have options.
After months of shooting, I have yet to successfully launch both barrels simultaneously. "Giving the targets both barrels" always sounds like a fast double tap "ba-bam" due to the front trigger being a bit lighter than the rear. Those mis-timed events in itself were punishing endeavors, so I cannot imagine the pain of accomplishing my goal of both barrels going off together.
I understand the safety concern of the automatic safety, but it was a little counter-intuitive for running, gunning, and reloading defensive or cowboy action shooting. I found myself dropping in two shells, closing the action, and pulling the trigger, only to remember the safety automatically engages each time the action is opened. Training and practice would have to engrain a safety disengagement as part of a reload.
From a survival perspective, 2-3/4" BB and 00 buckshot are good options for a lot of critters if your state's game laws allow. 000 (.36") buckshot is a handy size if you also carry a .357/.38 as you can use these balls to make rounds for those guns. Most enjoyable to shoot were #6 "light" field or skeet loads, which did a great job on junk birds out to about 40 yards.
Final Thoughts
For cowboy action shooters this is an automatic purchase. The 12 Gauge Stoeger Coach Gun Supreme is the quintessential stagecoach gun. It is fast handling, and at distances under 35-40 yards it works just dandy on defensive and critter based targets with buckshot. Visiting the local skeet and trap ranges proved that the Stoeger Coach Gun Supreme is not just a novelty and that "I've still got it." That's pretty impressive when you regularly start smoking clays out of a short barrel shotgun.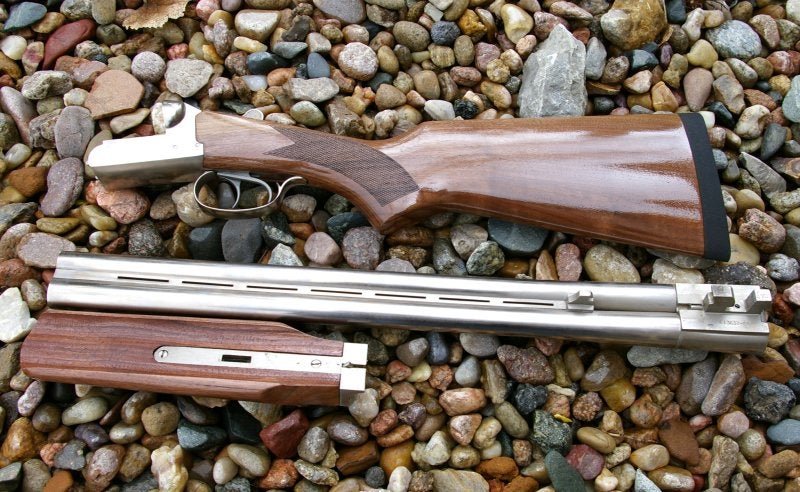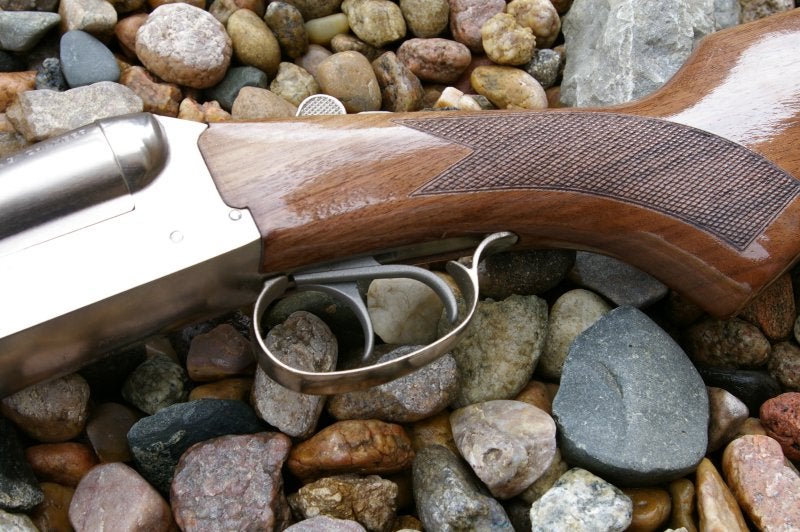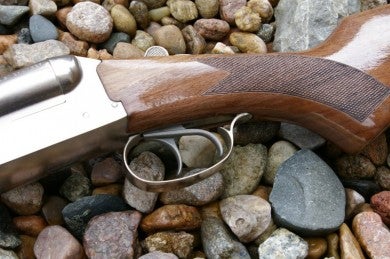 The Stoeger Coach gun is a shooter and performs about as well as a full sized version, so what do you give it besides 8" and 1lb? Control and smoothness. The short and light gun delivers fairly punishing recoil with full weight defensive rounds and slugs are downright painful, but "light" field loads take the guns recoil back to a typical 12 gauge level. Many clays and bird hunters prefer longer barrels, and one reason is that they are smoother and point more naturally. The Coach gun can tend to be a little too quick on target. I had to concentrate to not overtake clays, but on rabbits and squirrels it works perfectly.
The Coach Gun Supreme shotgun is also a gun that you will not fear scratching through briars in search of that rabbit or deer. It will also survive drops during a cowboy action shoot (because you fumbled the reload and dropped the gun) and muzzle scratches (from standing up in the corner of the garage while you get ready for shots at junk birds invading your property). It is the perfect price and grade of a gun that will get used and abused hard and heavy.
This is an outstanding little shotgun with all the features of a great survival gun, and it's chambered in 12 gauge, the most popular cartridge of its firearms class. It is short and maneuverable in tight quarters, is lightweight, can be broken down quickly and easily for storage or transport, and with a nickel barrel it is less sensitive to handmade or even corrosive black powder powered loads.
Specs
Model: 31481
Barrel Length: 20"
Finish Grade: AA-Grade
Gauge: 12
Shell Length: 2-3/4" AND 3"
Chokes: Screw-in
Weight: 6.5 lbs.
Trigger: Double
Chokes: IC & M
Type of Sights: Brass Bead
Overall Length: 36-1/2"
Length of Pull: 14-1/2"
Drop at Comb: 1-1/2"
Drop at Heel: 2-1/2"
MSRP: $499