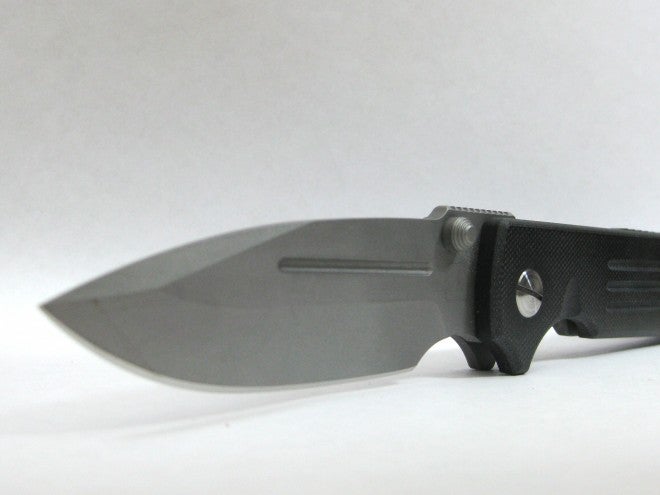 With a budget of $1,000, you have an embarrassment of choices. In the past, there were no true production knives at this price point, but now there are. In fact, there are quite a few. But here's a tip: there are many custom knives available for around $500, and if you know what to look for and how to buy, you can get truly superb blades.
In the flashlight realm, there are a bunch of new choices at this price point, all of which are outstanding. When you have $500 to spend on a light, you're getting truly cutting edge performance and that something extra. Buying your light and saber kit with $1,000 is fun, if for no other reason than the fact that it's like a buffet of gear–take almost whatever you want.
Knife: TAD Gear MK. III Dauntless or a Custom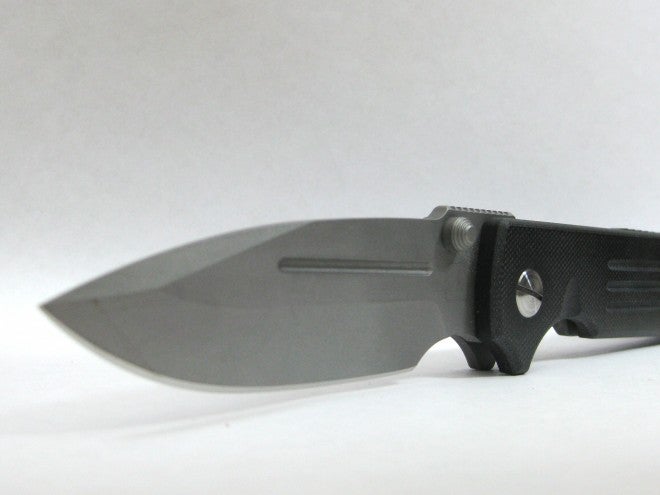 In the production world you have the Sebenza, the Mnandi, and the Umnumzaan, all of which are excellent products made by Chris Reeve. The Sebenza is a classic, one of the truly iconic blades of the knife world. It's as historically important as any other folding knife, save the Buck 110. I also like the two smaller Strider offerings, the PT (in both the CC and regular variety. The CC has a convex handle and no clip, while the regular version has flat scales and a clip.). Jason Brous makes a few knives at this price point, including the Silent Soldier Flipper. I think the D2 steel is fine, but not a good value compared to the steel offered on the CRK and Strider blades. The fit and finish on the Brous knives is, now with his second run of many of his blades, outstanding.
Lionsteel makes quite a few good knives at this price range, the SR1 and its smaller sibling are the very good knives, but if I were choosing an Lionsteel knife and had up to $500 to spend, I would opt for the absolutely sumptuous TiSpine. Like the SR1, this is an integral knife (there are no handle scales or backspacer. It's all one piece of carved and sculpted titanium, only the blade and pivot are separate pieces of material.). For the tacticool there is the Blackwater Aculus, the TiSpine in black made for Robert Young Pelton's DPX Gear brand.
All of these knives are excellent and would make great choices, but if you can legally carry a 3.5 inch blade, the knife I'd pick is pretty clearly the best production blade I have ever seen–the TAD Dauntless. I received an original Mk. II with G10 handle scales, and I was blown away by just how good a knife it was. It fired out of the handle with ease, it was graceful when cutting, and discrete in the pocket. Every single thing, every small detail, was poured over, and the end result is a cutting tool that looks, performs, and is put together like a full custom.
This knife can be hard to get, but the Mk.III version (which swaps out the bead blasted blade for a stonewashed one) is worth the price and the effort. From TAD, the G10 versions sell for $300. On the secondary market these knives cost a bit more, around $400-$500. Even at those prices, the Dauntless is well worth it.
But there's an alternative to pulling your hair out waiting for TAD to restock the Dauntless. This is not so much a knife as it is an approach to getting a knife. The custom knife market right now is crazy, but there are three places where you can still find good value. The first is in a new maker. I took a chance on a knife from Steve Karroll about a year ago, and was delighted with the EDMW he sent me.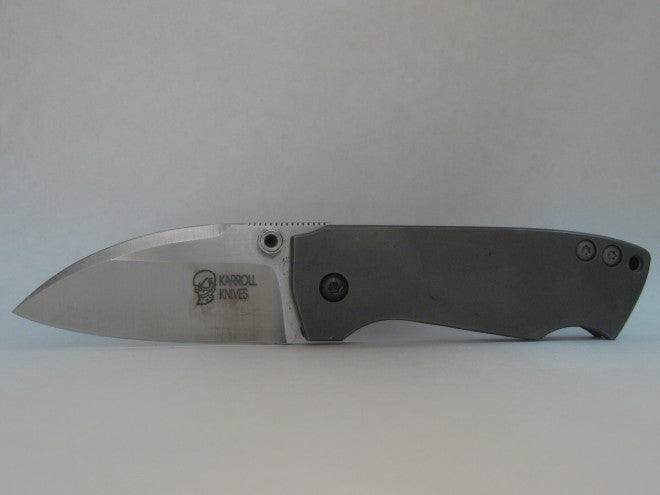 It was well less than $500, and it had top-shelf steel and a great in-handle feel. New makers can be hard to find, but if you get one before they hit it big, their books are open and prices low. That's a good value but it is risky.
Then there are the folks that made other stuff that are coming to the knife-making world. Some folks like John Grimsmo and Dave Curtiss were machinists. They have skills and machines that other knife makers don't. They can leverage this knowledge and tool set to make truly great stuff. The Grimsmo Norseman is released in batches, and they can be had for a good price. The Curtiss F3s are also made in batches and are within the $1,000 budget.
Finally, there are the guys that made art knives that are coming down the price ladder to the "tactical" market. Folks like Brian Tighe, Tom Ferry, Howard Hitchmough, and Charles Gedraitis make true gems that sell for many thousands of dollars, but they also have pared back the gilding and made some very good practical, custom knives. The trick here is that these folks have the fit and finish stuff down pat and are just working in a new style. There is value here, too. Brian Tighe's Tighe Coon starts for around $600, and Hitchmough's Regent line is priced there as well. Gedraitis releases a knife or two a week for direct sale and prices start around $500. Here is my Gedraitis Small Pathfinder Flipper, which fit within this budget:
Tom Ferry's stuff is quite nice and can be found at Blade HQ in batches.
If you can't get a Dauntless or don't want one because of the size, try finding one of those three kinds of custom makers for an excellent knife and a good value, which is hard to find when you're spending around $500 on a blade.
Light: McGizmo Hi CRI Haiku
Virtually any wave of lights on CPF can be had for around $500. The Piccolo and its two successors are well under that price. New Steve Ku lights are right around there. My beloved Muyshondt Aeon Mk. II is a $500 light. They're all very good. The Aeon is no longer available, except on the secondary market, but the Hi CRI Haiku is still being made. This is one of the best lights of all time.
But there's another choice, one that gets less press but is probably equal to the Haiku in terms of performance (though not in terms of bling). I reviewed the TorchLAB Moddoolar Pocket awhile ago and I was blown away but just how good it was, both in the hand and at lighting stuff up.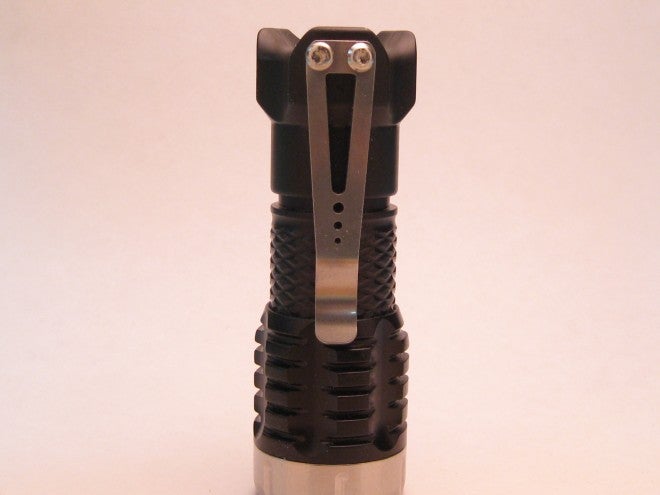 Its high is around a 1,000 lumens, so if you want screaming performance, opt for the Pocket over the Haiku.
I also liked the Prometheus Alpha flashlight, which is also very good with higher highs than the McGizmo as well. I loved the pocket clip, as Jason really knows how to do pocket clips. It was a little bigger than I'd like, but part of that is due to running a high performance, high capacity 18650 battery. It's beautiful as well, with a gorgeous, undulating shape, and a gleaming electroplated surface.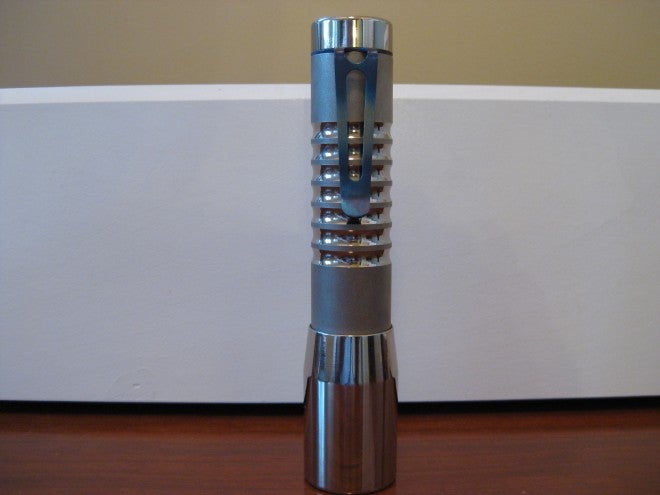 In the end though, flashlights, like good bourbon, aren't measured by numbers alone. High output is one thing, but the McGizmo Haiku still wins the day because of the quality of its lumens. Nothing out there comes even close. The reflector is a work of magic, a perfect balance between throw and flood. With the Hi CRI emitter, the color rendering is as perfect as humans can make. The UI is simple and elegant. The pocket clip is a true winner. There is just nothing the Haiku does poorly. There's even a AA body available from Don. This is still, years after its release, one of the three or four best lights on the planet.
For $1,000, you can get just about anything you want. It's hard to find good values here, but if you know what you're doing, you can still get some bang for your buck. The Mk. III Dauntless is as good a knife as you'll find for the price. Its production values are very high, rivaling or besting some of the biggest names in the knife business, and its ergonomics and look are just as good. There are a lot of very decent lights out there, but none, even to this day, match the all around package that is the McGizmo. With a Hi CRI emitter, it may be the best lighting tool available, regardless of price.