CRKT Introduces Kangee and Chogan Tomahawks
Jon Stokes 01.14.14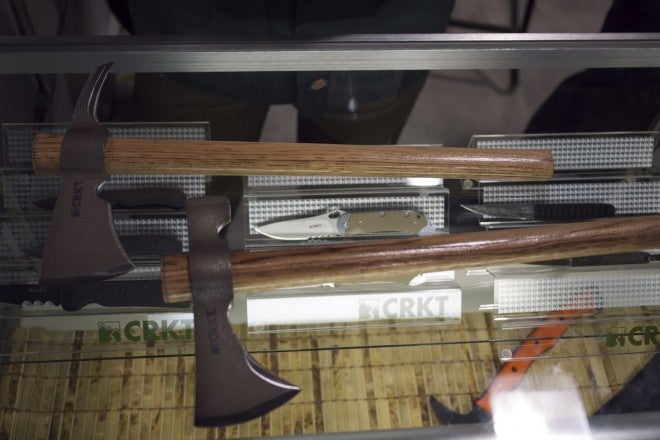 Knifemaker CRKT is launching a pair of brand new tomahawks at SHOT 2014. Designed by Ryan Johnson, the two 'hawks are among the only "tactical" tomahawk designs that are available. A rep from CRKT pointed out that most tactical 'hawks are stainless with G10 handles, but the new CRKT designs are both handled with Tennessee hickory for a vintage flair. As is traditional with 'hawks, the 1055 carbon steel heads are pushed on and held by a tight friction fit.
The overall length of both models is 19 inches. The Chogan model weighs 2 pounds, 1.4 ounces, and the Kangee model weighs 1 pound, 15.7 ounces.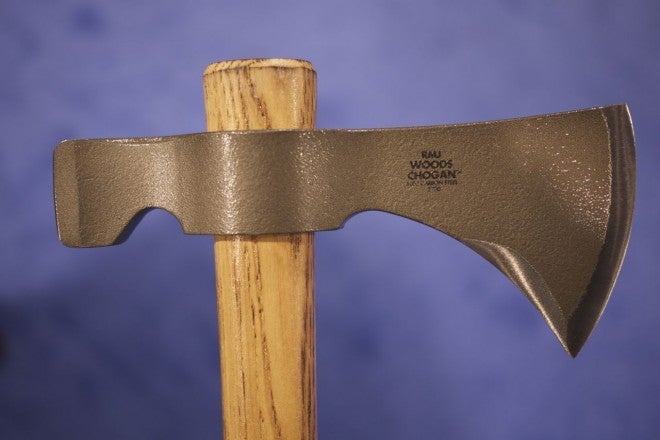 Both 'hawks seemed balanced in the hand, and being a hatchet guy (Gransfors Bruks FTW) who sorta doesn't get the whole tomahawk thing, I found that I gravitated more toward the Chogan model, with its hammer pol. Not everyone wants to shell out for a Gransfors Bruks Wildlife Hatchet, and at only $50 I think these two 'hawks would be a worthy alternative. They'll be available in February.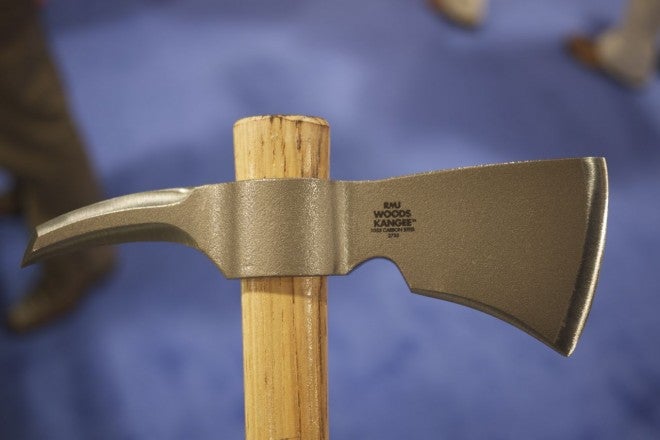 SHOP NOW