Sitka Takes a Technical Approach to Hunting Apparel
Ashley 01.16.14

The motto of Montana-based apparel company Sitka is "turning clothing into gear." The company, which shares its name with a formerly Russian-occupied city in Alaska, is in its ninth year of business, and it develops high-quality hunting gear for men and women.
It's not just the standard standard hunting fare of bibs, jackets, and headwear. Sitka takes a threefold approach to gear: "environment, weather, terrain." Techology is prevalent in everything made by Sitka, from the unique fiber blends to the digital camo.
Sitka calls this the "Sitka system," and it's separated into three lines, Big Game, Whitetail, and Waterfowl, which range in thickness and function. The newest products on display are part of the 2013 lookbook, which you can view online.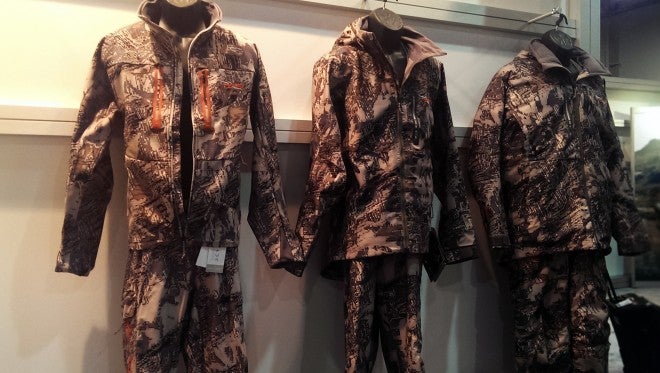 The apparel is much more striking in person, particularly the reboot of the 90% Series, which is part of the Big Game line. Outfitted with GORE™ OPTIFADE™ Concealment camoflauge, each component of the 90% series is significantly more resistant to wind, while remaining breathable.
With so many packs on display at SHOT, it's easy for apparel company packs to get lost in the crowd. If you're looking into Sitka apparel, the packs are a must-have accompaniment. Using the same textiles and patterns, they seamlessly blend into the rest of the wear. Although Sitka makes gear for hunters, avid outdoor enthusiasts will likely find many enjoyable features in the Full Choke ($169) or the small Ascent 8 ($129), which is a great daypack for hikers or campers.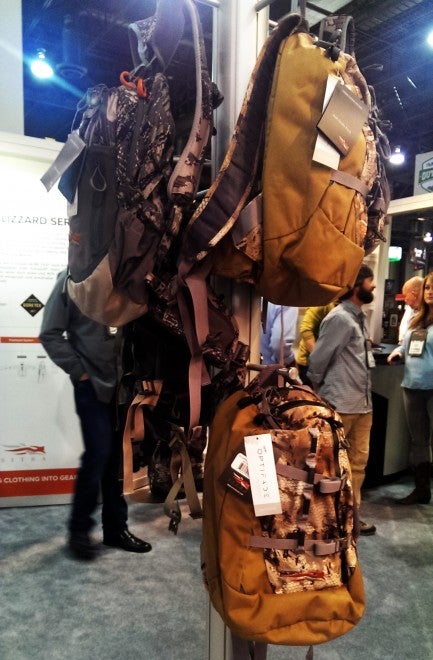 As part of their company mission, Sitka is involved in nature conservancy and hunting advocacy. Sitka also sponsors a team of athletic hunters, which you can learn more about on their website.