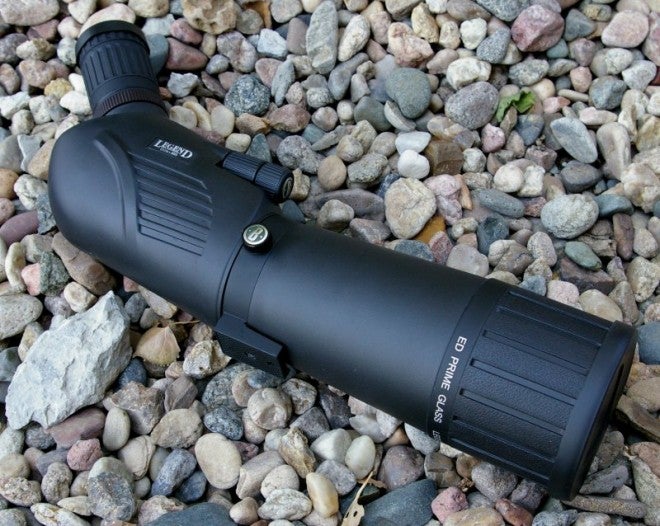 When it comes to benchrest shooting, I'm the lazy guy who sets up about twenty or thirty targets from 25-500 yards and just settles in behind the bench for the day. Of course, the challenge lies in figuring out where your shots are on the paper, what your groups look like, and which groups you should reshoot. Most importantly, you need to be able to see those small .22-.308 holes at 50+ yards without pulling your butt off the bench. This is where a high quality spotting scope is a godsend, and it doesn't get much better than the 20-60x magnification Bushnell Legend Ultra-HD Spotting Scope.
Fit, Feel, Finish, and Features
The Bushnell Legend line is the top end of the Bushnell spotting scope line. These optics feature the most refined and advanced features, the clearest optics from Bushnell, and performance that's superb.
When you look through the Bushnell Legend Ultra-HD spotting scope, you can see with stunning clarity. Many people at my range have used my spotting scope at one point or another, and the comment is always "damn that thing is clear." Whatever "ED Prime Extra-Low Dispersion glass" is, it certainly does its job.
The huge 80mm objective collects light like no other spotting scope I have used before, and it still delivers a lot of clear spotting even after dusk. In fact, this optic functions as well as our telescope. In fact, it worked so well that we sold the real telescope.
The Bushnell Legend Ultra-HD spotting scope has a number of features that are key for the precision shooter who spends as much time behind the spotting scope as behind the rifle. That huge 20-60x magnification power range requires physically a long tube, but Bushnell uses a Porro prism design, which folds the required tube length and provides a much more compact scope. BaK-4 prisms assure there is no image or clarity distortion as the image ricochets back and forth inside the Ultra-HD from what you are looking at to your eye.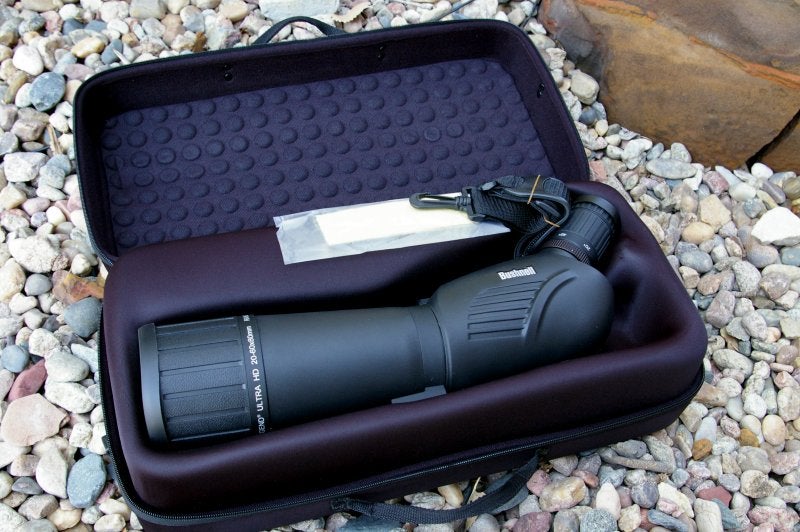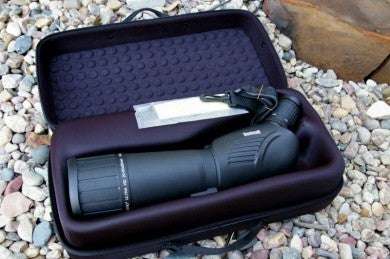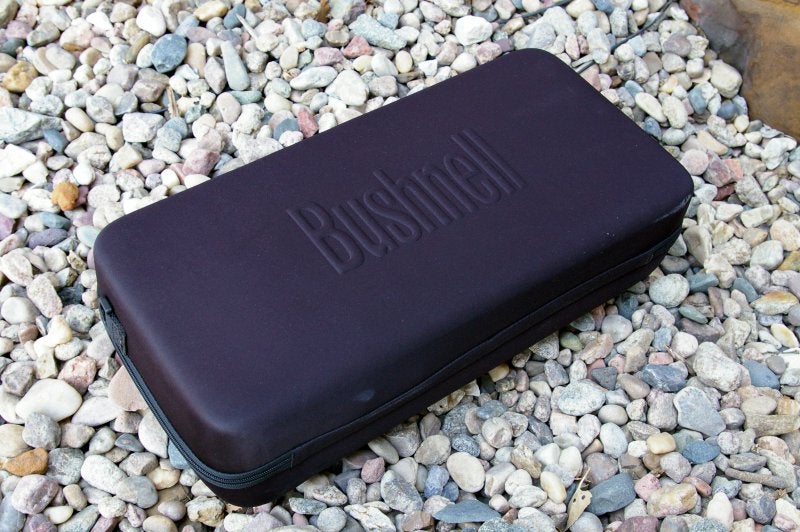 Function
Although spotting scopes are a wonderful tool for shooters, the Bushnell Legend Ultra-HD spotting scope delivers some functional advantages for those of us who spend extended periods bouncing in between our rifle optic and the spotting scope.
The long eye relief prevents the user from having to press their eyeball into the eye cup like so many other high magnification spotting scopes. There are high speed and fine tuning focus controls that I can tell you prevent hours of cursing when attempting to focus in on a 300+ yard target
As with most spotting scopes, the Bushnell Legend Ultra-HD mounts to any standard camera mount on your choice and style of tripod or bipod that you provide. I mounted mine on an old but heavy and solid camera tripod I found neglected in my Dad's basement, but you might want to spring for something a little more sophisticated.
Final Thoughts
The really wonderful thing about a high quality spotting scope it that it can be used for some many great activities outside of shooting, such as star gazing, outdoor sporting events, or watching your fat neighbor in spandex nearly have a heart attack doing a PX90. There are thousands of entertaining, educational, and relevant uses for a clear high powered spotting scope. Generally, mine is usually just sitting next to me offering that perfectly clear view of my group way down the range.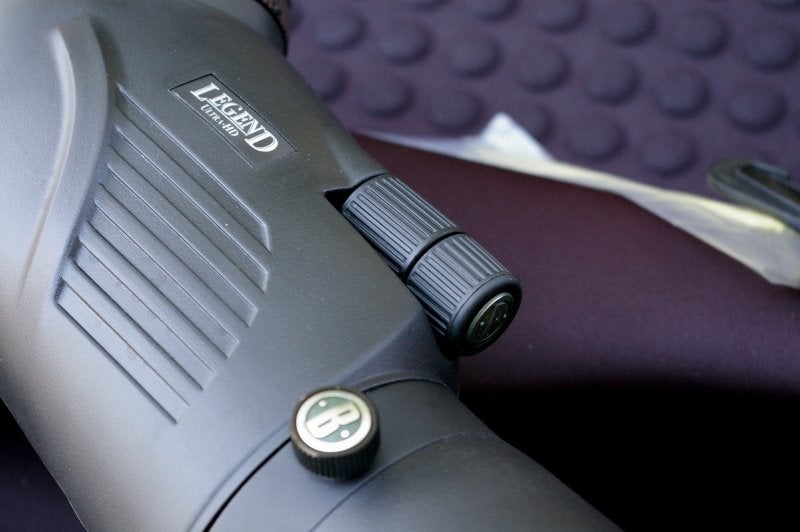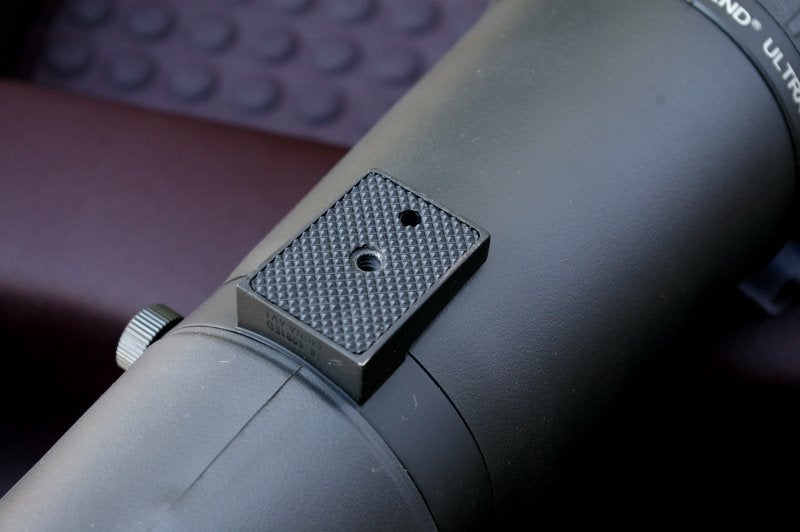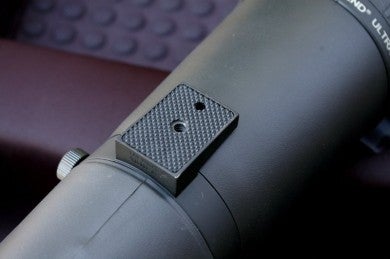 Specs
LEGEND ULTRA-HD20-60X 80MM 45° 786081ED
ED Prime Extra-Low Dispersion glass
2-speed dual focus controls
RainGuard® HD water-repellent lens coating
100% waterproof/fogproof
BaK-4 prisms
Fully multi-coated optics
Porro prism design
Long eye relief
Close focusing
Zoom eyepiece
Soft case included
Street Price: $480