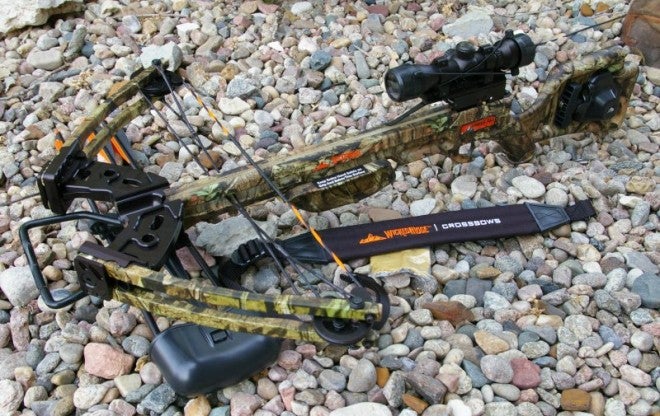 About a year and a half ago, I reviewed the the Wicked Ridge Invader Crossbow, and I really liked what the bow delivered from a value perspective. However, I yearned for one of the newer CLS (compact limb designs) for a bit more maneuverability. Now the value leading Wicked Ridge brand by Ten Point Technologies has a new addition to the lineup, the Raider CLS Crossbow. The new Raider model brings both blistering speed and a compact design.
Wicked Ridge is owned by Ten Point Archery, the company that holds more crossbow patents than anyone else on the planet. Ten Point has been on the forefront of advancing crossbow technology for decades and are one of the reasons crossbows are so prevalent in hunting today.
Every year there are newer and better technologies introduced, but typically these features are only released on the very expensive models. Ten Point decided to take some of their historically best, most durable technologies and wrap them up into high-value, high-durability field crossbows in the form of their Wicked Ridge brand.
These rugged crossbows can take a huge amount of abuse and are priced right around $500. Currently, Wicked Ridge produces two models: the Wicked Ridge Invader and the Wicked Ridge Warrior. The Warrior is based on the same design as the Invader but has a lighter bow pull and drops a few of the accessories for a less expensive option.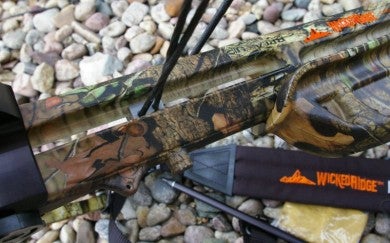 Why a Crossbow?
As we've noted in previous articles, bows however require skill and constant training for effective and reliable use. Back before gunpowder was invented, the crossbow provided increased range, accuracy, and power for the less-than-optimally trained. With today's technology integrated into crossbows, those same benefits are certainly still there. Plus, we now get some modern extras.
Every Ten Point crossbow includes an integrated cocking mechanism that makes cocking even the most powerful crossbows easy. Accuracy is also greatly enhanced vs. a compound bow, with most crossbows featuring low-powered scope optics. Powerful precision archery has never been more reliable, safe, or accurate. All these reasons are why I felt the need to add a crossbow to my inventory of survival tools. My original Invader is still a great bow, but the Raider CLS maintains all the great features of the Invader, plus it adds a compact bow design, which reduces overall width by approximately 30%, all while increasing energy and bolt velocity.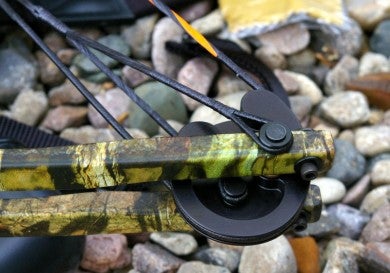 Fit and Finish
The Wicked Ridge line of crossbows are meant to be beat on, but the fit on the Wicked Ridge Raider CLS is nonetheless perfect. Nothing is loose and everything is designed to fit together without any gaps, rattles, or wobbles. The finish on my crossbow was a Mossy Oak Break Up Infinity camo that is a very versatile pattern, and unfortunately, as on my original Invader, the internal packaging was insufficient, which caused a minor scratch on the finish before it came out of the box. Not a huge deal, but it seems to be a systemic packaging issue on both of the bows I have. Generally I am pretty harsh on my tools, so this was a cosmetic issue that I would never consider returning a crossbow over.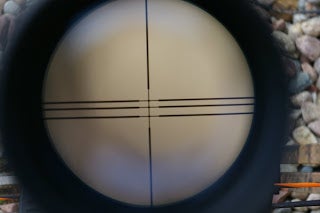 The Wicked Ridge Invader comes partially assembled. To finish it up, you slip on the assembled bow via one hex bolt, put on the the cocking stirrup via two set screws, and attach the quiver mount. Once assembled, the Wicked Ridge Invader is tight and rock solid, built to take a beating on any hunting trip.
Feel and Features
At 6lb 10oz., the Raider CLS is not what I would term as feathery and is about the weight of your standard AR-15. Most of the weight is up at the bow end, which does provide a very stable off-hand shooting situation. The front forend provides a very stable grip while providing a guard to prevent your fingers getting caught by the bow string – the most common injury in archery. Overall with a stock length of 37-1/4 inches and a width of 25-7/8 inches, the Wicked Ridge Invader crossbow handles well and points naturally, despite the obvious size of it being a crossbow.
With the exception of the bow, the entire Wicked Ridge line has roughly the same features, and from what I can tell my Invader and Raider CLS are identical excluding bow changes. The biggest feature changes are moving from a more standard sized bow and limb to Ten Point's CLS (Compact Limb System), which actually delivers higher velocities, but in a narrower limb profile. This profile allows you to get over, up, through, and around barriers much easier.
The Wicked Ridge Raider CLS crossbow is covered with the versatile Mossy Oak Camo and drives the bolt over 330 feet/second with the included aluminum bolts and field points. This is about a 10% improvement over the Invader. Cocking is easy with Wicked Ridge's patented ACU-52 integrated, self-retracting rope cocking system, which reduces draw weight by 50%. The entire pulley, handle, and rope assembly self-retracts into the stock. This is a key feature, especially for the less muscular shooters both new and experienced. The Invader features a patented, dry-fire Inhibitor that prevents accidental firing when the a bolt is not in place.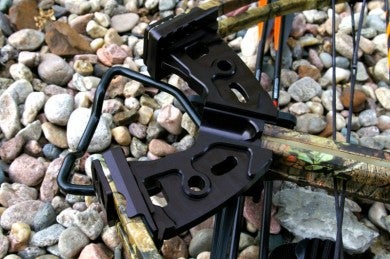 The Ten Point patented innovations continue with the ACRA-Angle barrel, tunable synthetic cable yolks, Alph-A Quad Limb System, CNC-machined aluminum riser and wheels, patented PowerTouch trigger, and lightweight semi-skeletal stock design.
The Wicked Ridge premium kit includes three aluminum bolts, field points, and a 6-arrow instant detach quiver with padded sling.
As with my Invader, the Raider CLS includes a 3X multi-dot (bolt-drop compensating) scope that was perfectly zeroed right from the box. All these features mean that you can pull it out of the package, bolt it together, and go hunting without having to worry about whether it will all work.
Functioning and Accuracy
Crossbows are not the most complex war machines on planet, and as would be expected, I had no issues whatsoever. With my first Invader crossbow, what struck me most was the precision of the weapon, and the new Raider CLS matched that accuracy. This easy accuracy will really instill confidence quickly for everyone from novices to professional hunters.
The Acu-52 cocking system is awesome. This provided a very fast and easy cocking option and assured perfect string alignment on every shot. Once the string is cocked, the safety auto-engages and the bolt can be placed on the barrel. Peer through the sight and align based on the yardage and appropriate drop alignment on the scope, push the safety forward, and squeeze the trigger. Whether you are in a survival or hunting situation, getting the next bolt going down range could not be simpler or easier. Take a look at my Invader video as the Raider has the same functioning.
If you believe crossbows don't deliver pin-point accuracy, then you simply have not shot the new breed of crossbows. Like my Invader, the Wicked Ridge Raider CLS is also a tack driving, bolt stacking machine all the way out to fifty yards. With some testing even at 75 yards, 4" groups were common. I would feel very comfortable taking shots on deer out to 75+ yards.
The most impressive accuracy fact was that it was perfectly zeroed right out of the box and required no scope tweaking.
Final Thoughts
The Wicked Ridge Raider CLS is perfect for the hunter or sport shooter who wants to just walk out of their sporting goods store with a crossbow and literally head right for the field.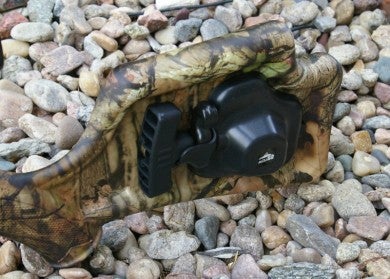 The kit comes complete with everything you need. The extras I added are a good set of carbon fiber bolts and a set of broad-heads to make this a ready-to-grab deer hunting crossbow. For the avid hunter, crossbow hunting benefits you with a longer and additional hunting season. For a $700 street price, this is a smart, multi-purpose item to add to your hunting and survival kit.
Wicked Ridge Raider CLS Specs
330-fps velocity
101.6 foot/lbs energy
3X scope included
Power stroke: 13″.
Draw weight: 180 lbs.
Length: 37-1/4″.
Weight: 6 lbs. 10 oz.
Currently this product is now made in the USA as of 2012
MSRP: $699.99
Street: $599.99
Premium Package Add-Ons
3X Multi-line (multi-yardage) scope
Quick Release Bolt quiver
3 Aluminum Arrows
Padded Sling
MSRP including Bow: $819.99
Street: $699.99