Lets face it: the stock Glock plastic sights are durable and will put you on target, but they leave a lot to be desired when the lights go out. I had a big investment already in my Salient Arms International (SAI) Glock 17, so just a bit more to make it perfect wasn't a hard decision. My shopping adventure landed me on the AmeriGlo.net site, where I quickly separated $79 from my wallet for a set of AmeriGlo CAP Night Sights.
Fit, Finish, Features, and Functions
Installation was as simple as removing the old sights and re-installing the new AmeriGlo CAP sights. I recommend using a Sharpie or pencil to mark the center zero of the old rear sight before removal so that you can rezero the new sight on the bench. The mark will come right off with a little gun oil. I used a ¼" punch tipped with a .22LR case to prevent marring, and tapped out the old rear sight. I then tapped in the new AmerigGlo rear sight and aligned it to the old zero point.
The front Glock sights are retained by a small screw, which requires a Glock front sight tool unless you're big on swearing while attempting to remove it with needle nose pliers. AmeriGlo has an Economy Front Sight tool for only $5 that I highly recommend over butchering the screw removal and installation using a pair of pliers. Use the tool and unscrew the front sight and screw on the new one. A Glock sight replacement is definitely not brain surgery.
I would recommend adding a dab of LocTite to the front screw as it is a metal on metal fitting which could work loose. Also, another tip: a bit of Vaseline will hold the screw in the front sight tool.
The CAP sight set features a bright Tritium front sight dot with a large lime green photoluminescent outline that allowed me to quickly pick up the front sight regardless of lighting. The rear sight features a horizontal green bar that ensures that the shooter can easily stack the square on the bar even at night.
The Tritium dot is nice and bright, but if you have an opportunity to flash the sights with your Surefire tac light before investigating that bump in the night, you will be greeted with sights that look like they are powered by alien technology for about 20 minutes. AmeriGlo is clearly using the best photoluminescent coating available. I would say the coating is basically glow in the dark paint but that would be like saying a 22oz T-bone steak is decent snack food. There is no comparison of this photoluminescent coating's quality and brightness to anything I have ever used. Functionally, I liked this setup and found it fast on the target.
From a durability perspective, both the front and rear machined steel sights are finished with a hard black nitride finish. The finish is corrosion resistant and has proven itself tough and durable even though scrape-and-rake charging drills using my holster or belt to charge the Glock single handed. If I have never broken a set of stock plastic sights, so I believe these AmeriGlo Cap sights should be nothing short of totally indestructible.
Final Thoughts
Will a new set of AmeriGlo Cap sights make you more accurate? No, but the night sight versions they offer for various firearms will give you a significant confidence boost when things get dark. The question I find asking myself is whether I would have the confidence to take a defensive lifesaving shot with a loved one as a hostage in a very low light situation. Non-illuminated sights make this tough situation even tougher, so I thought it prudent to add these to my SAI G17.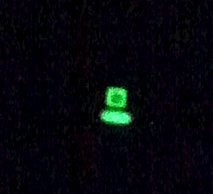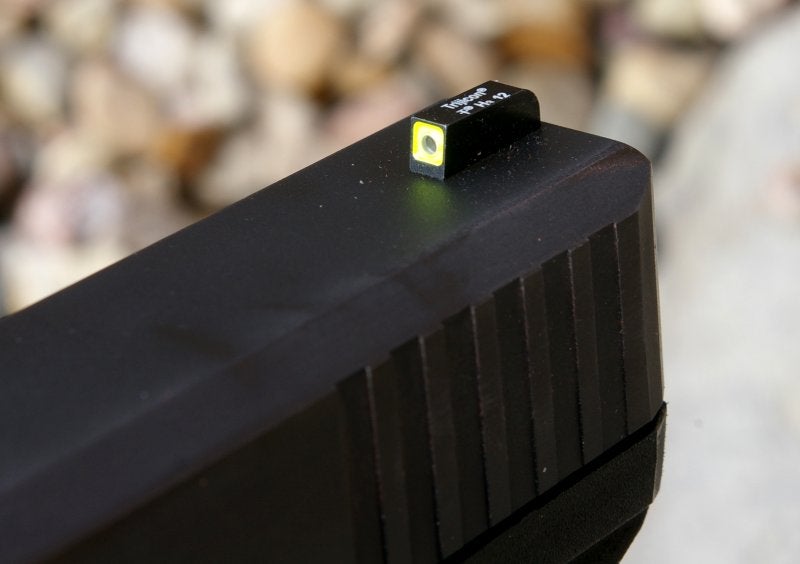 The CAP design is fat on target, but I would not say it is a game changer for me until the lights go dim. The AmeriGlo Cap Sights may not make me significantly faster, but they do give me a significant higher confidence level in all lighting conditions.
AmeriGlo CAP Night Sights for GlockSpecs
GL-614 – Fits Glock 19 and other similar variations
MSRP: $79
Economy Front Sight Tool: $5