In my Salient International Glock 17 review, I featured a Galco holster and I received so many emails and questions that I decided a review was called for. The main question was, "Is that holster as gorgeous as it is in the photos?" The answer is definitely, "Yes." In my experience, Galco holsters are the finest production holster money can buy.
Like so many companies in the firearms industry, Galco International has a very storied past. The company was founded by Richard N. Gallagher in 1969 in Chicago, Illinois, and it was originally known as "The Famous Jackass Leather Company." The company specialized in horsehide holsters, which many still consider the best gun leather available.
In 1980 the name was changed to Galco International and later was moved to Phoenix, Arizona, where Galco resides today. Chances are you have already seen and drooled over the stunning quality of the Jackass shoulder holster system when it became a "recurring character" on the popular 1980's TV series Miami Vice. Galco continues to be a favorite choice of Hollywood, appearing in more films and TV shows than any other holster maker. If you see a stunning looking leather holster prominently portrayed, chances are extremely high that it is a Galco.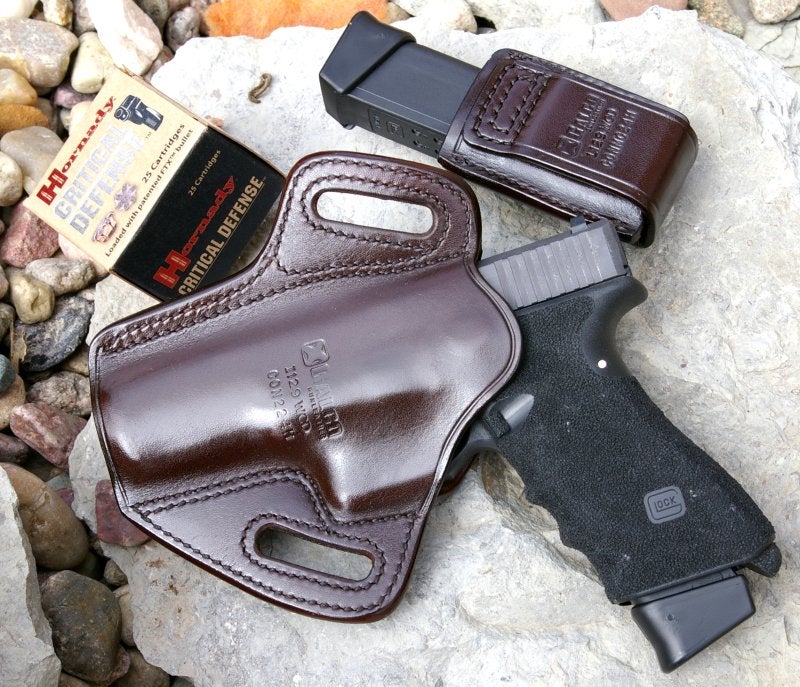 Fit, Finish, Features, and Functions
The quality of the leather work is gorgeous. For the woman shooters out there, think of Dooney & Bourke quality with stitching and a finish equal to that of any premium bag company. In fact, Galco makes a selection of handbags designed for concealed carry use, which are all gorgeous. Each holster is hand tooled to conform to a specific gun model. The result is that friction is more than enough to provide the secure retention needed for concealed carry.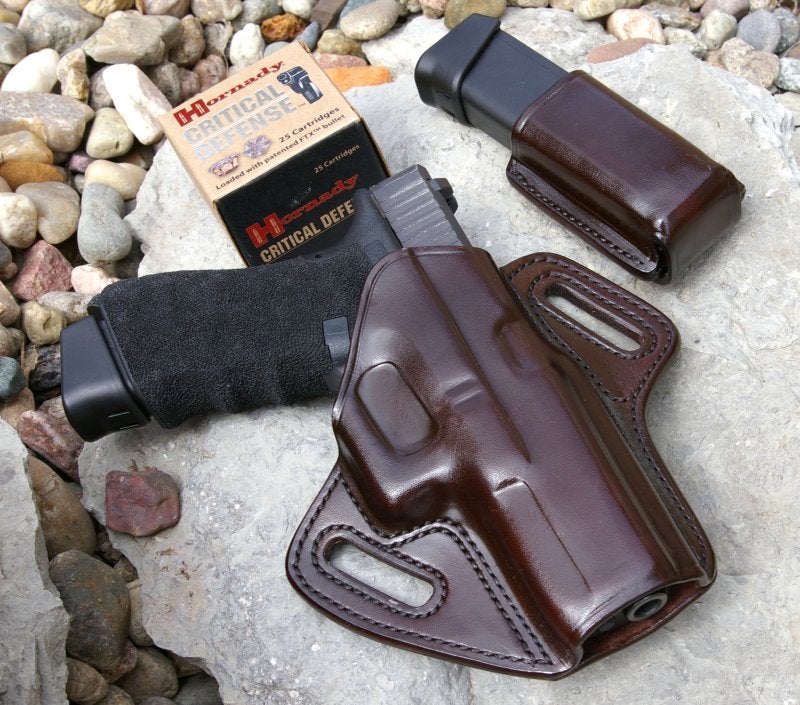 Oddly enough, this Galco Concealable holster is one of Galco's most recognizable designs due to it being a mainstay in police dramas over the last 20+ years. It is also one of the most comfortable pancake style holsters available. Unlike most pancake holsters, which simply sandwich a gun between two layers of leather, the Galco Concealable Holster is contoured to the natural curve of the hip, which makes it incredibly comfortable to carry after the break-in period. This contouring also sucks the gun into the body more for a narrower profile that aids in concealment.
Other refinements are a combat grip for accessibility to increase draw speed, double stitched seams, and a covered trigger guard for safety. Unlike some premium holster makers, Galco recognizes that everyone does not walk around with a 2″ duty belt on their waist and has designed its holsters to fit normal dress belts in widths up to 1-1/2″. The Concealable is available in right or left hand designs, and in black or havana brown finish; I of course chose the right handed stunning Havana chocolate color.
Break-in does take a while. For me the break in period on the holster was around fourteen days of actual wear. Like a new pair of shoes, once it conforms to your body shape and position of carry, it becomes the most comfortable holster you will ever own.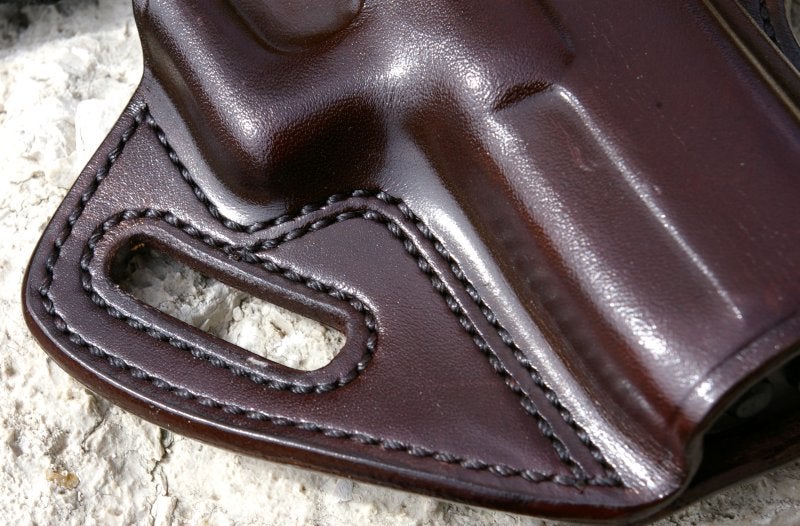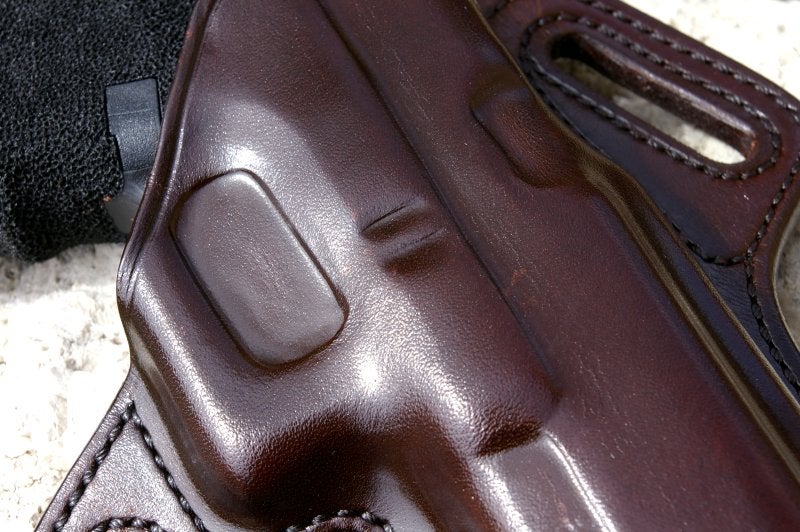 Final Thoughts
There are less expensive holsters, however none have the fit and finish of the Galco Concealable belt holster. Beyond doing impressionist poses of Maimi Vice or your more recent police drama hero in the mirror, the comfort and concealment of the Galco Concealable holster is as good as it gets, with a refinement that is unmatched in any other holster I own.
Specs
Galco CON 224H Concealable Belt Holster
MSRP $107 … and worth every penny.