Gunsmith Supplier Brownells Expanding Into Archery
Russ Chastain 03.06.14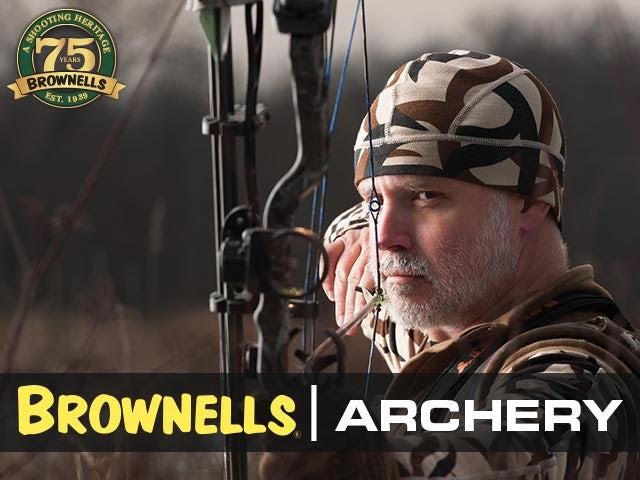 Brownells is a name known to just about anyone in the gun industry. For 3/4 of a century, this family-owned company has been supplying gunsmithing supplies to gunsmiths and shooters alike. They've managed to corner a large share of that market by providing quality merchandise and excellent customer service.
The company recently expanded into hunting supplies, and apparently that has worked well for them because they're now offering archery gear for hunters and target archers. Beginning immediately, they say they offer "nearly 10,000 products from the greatest brands in the industry for bowhunters, crossbow shooters, tournament archers, bowfishers, and recreational archers of all kinds."
"I think it's great Brownells is serving the archery customer now," said Pete Brownell, CEO of Brownells. "Many of us are bowhunters and competitors at Brownells, and when existing customers told us they wanted archery products from us, it made the decision to jump in with both feet an easy one. We've been serving outdoorsmen and women for 75 years; this is just another way for us to continue fulfilling their shooting-related needs."
Apparently, this move also means that all of these products will carry Brownells' unmatched customer satisfaction policy – or as they put it, "the industry's only 100-percent Forever Satisfaction Guarantee on every product sold." They also provide free technical advice on firearm and archery issues.
I have personal experience with Brownells and can attest that they are a very solid company, well placed in the gunsmithing supply market. Now that they've expanded significantly to serve hunters and target shooters of all kinds, I expect good things and sincerely hope that this large expansion will not lead to any dilution of the good customer service that the company is known for.
Competition makes for a healthy market, and it will be good to see a new source of hunting and shooting gear to fuel our passion.