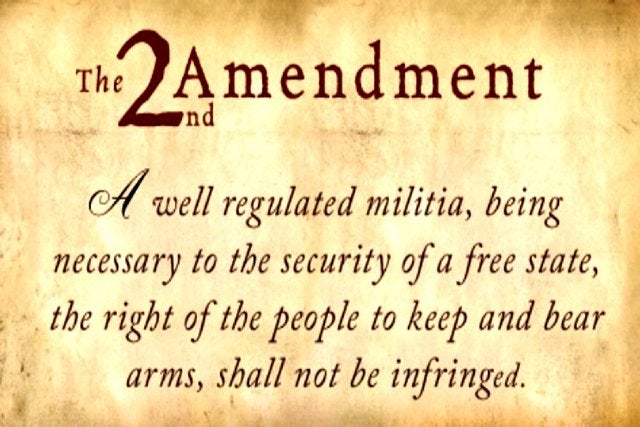 The Calguns Foundation and The Second Amendment Foundation (SAF) are claiming legal victory in a court ruling yesterday by the Ninth Circuit Court of Appeals.
A case (Sykes v. McGinness) originally filed in 2009 challenged restrictive handgun carry license issuing policies in two California counties (Yolo and Sacramento). After Sacramento County agreed to relax its policy, the case against Yolo County was pursued as Richards v. (Yolo County Sheriff Ed) Prieto, with the support of SAF and Calguns.
The case was brought about because requests for concealed carry permits had been denied arbitrarily. Applicants were faced with having to prove "good cause" before they could receive a permit, which meant they had to show some cause why they should receive their Constitutional right to bear arms. Jumping through hoops to receive a God-given and Constitutionally-guaranteed right is, of course, wrong.
The initial May, 2011 ruling in the case was for the Sheriff and against freedom, and is quoted in part below:
Under the statutory scheme, even if Plaintiffs are denied a concealed weapon license for self-defense purposes from Yolo County, they are still more than free to keep an unloaded weapon nearby their person, load it, and use it for self-defense in circumstances that may occur in a public setting. Yolo County's policy does not substantially burden Plaintiffs' right to bear and keep arms. Therefore, rational basis review applies.
As if a "nearby" and "unloaded" firearm would be any good in the case of a sudden violent attack! Absurd.
The case was immediately appealed, and finally came to an end on March 5, 2014 when the 9th Circuit reversed and remanded the previous decision:
In light of our disposition of the same issue in Peruta v. County of San Diego, No. 10-56971, — F.3d — (Feb. 13, 2014), we conclude that the district court in this case erred in denying Richard's motion for summary judgment because the Yolo County policy impermissibly infringes on the Second Amendment right to bear arms in lawful self-defense.
While the previous decision was wrong and (in my opinion) shows a woeful ignorance of the Constitution and personal freedom, the final outcome of the case is to be applauded.
Yolo County residents should see a more reasonable concealed carry permit process in place. This is a step in the right direction. The case should also serve as a warning against other municipalities which may unreasonably restrict the issuance of concealed-carry licenses and/or permits.
I do, however, personally bemoan the fact that citizens are required to obtain a license and/or permit in order to exercise the universal human right of self-defense.