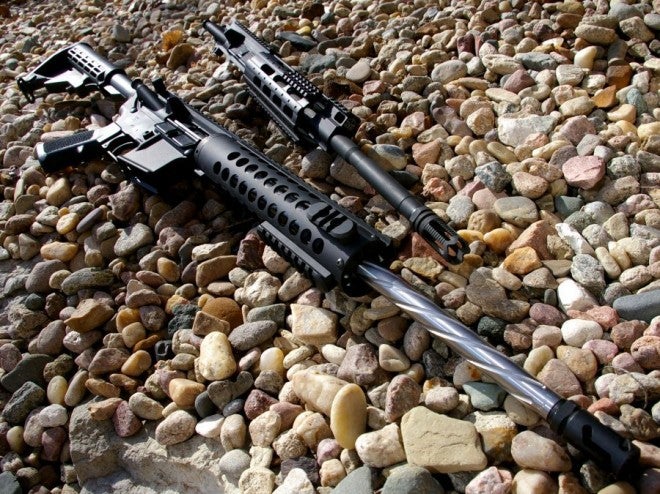 There are undoubtedly a plethora of AR manufacturers — some old and some new, some with long histories, and some just starting up. The AR brands that have done well are those that are innovative in their product line and that concentrate on doing one thing really well.
The AR-15 community has been very receptive of these new AR ideas and brands, but those that have been simply just "Me Too" brands probably will not last. With this industry background in mind, I was excited to stumble on CIV Tactical, which was literally only about six months old as of March 2012 when I first found them. They have done something unique and innovative in the market in that they provide upgraded and custom grade AR kits and uppers assembled with care by a certified gunsmith. Their name CIV stands for Custom Innovative Versatile, which is a perfect description of what they offer customers.
I have seen most lesser known manufacturers concentrate on price point focused kits or just basic AR15s. Nothing wrong with that, as we have seen companies like Spikes Tactical, Del-Ton, and Bravo Company explode with growth over the last five years by just producing solid basic rifles. On the other end, there are now a number of ready-to-shoot, top end ARs such a Black Rain Ordnance, Barnes Precision, and JP Enterprises, and fully customized versions like we see from Yankee Hill Machine. What is missing in the industry is an AR kit focused company that offers entry to high end kits from mild to wild with completed uppers. This is the niche CIV Tactical fills with ready to roll custom uppers and kits they refer to as 90% Build Kits.
You supply and assemble your own lower receiver with the included CIV parts kit and simply pin on the complete upper. Not to shin kick any of the great manufacturers out there, but none of those guys will claim that a certified and trained gunsmith is assembling all or a portion of your AR. With CIV Tactical every rifle upper is assembled by the in house gunsmith, which goes a long way toward assuring reliability.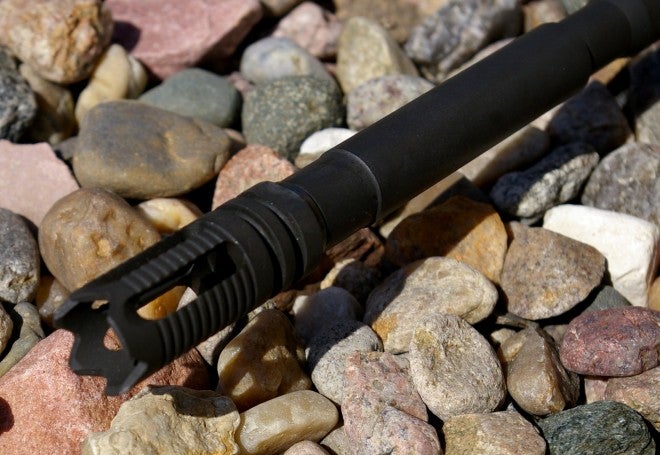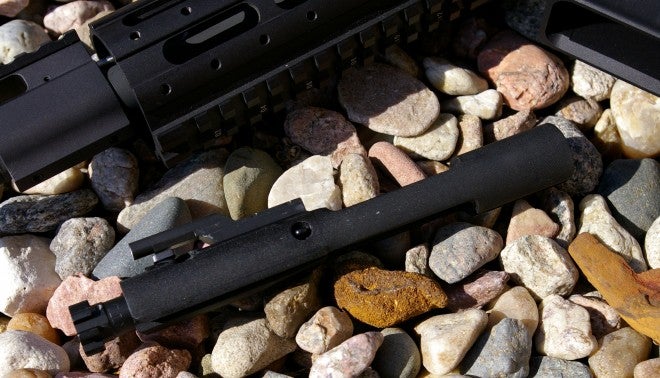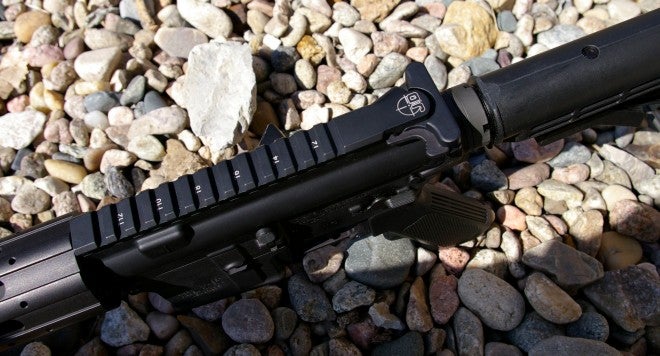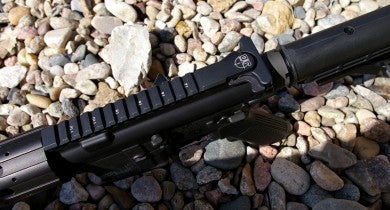 Initially I ordered a CIV Tactical Urban Tactical Type 90% Build Kit, which at that time was one of only three kits offered by the company. After being so impressed with the build, I also ordered a Custom 18" Type 1 Three Gun Competition complete upper, as well.  CIV Tactical's offerings continue to grow, built with great options by a professional gunsmith at a great price.
Fit and Feel
The lower is probably the most difficult part of the AR build, but the least likely to be screwed up by a novice. The barrel, on the other hand, is fairly easy with the right tools, but it is easy to screw up and can leave you swearing because of accuracy and functioning problems. Generally I recommend people buy the uppers complete unless they are skilled at AR builds. The CIV gunsmith assures barrel torque is correct, gas tube alignment is in spec, barrels are lapped to the upper receiver, and headspacing is checked. With both kits, CIV Tactical delivered two very solid upper builds.
URBAN TACTICAL TYPE 90% Kit – CIV is providing high quality components and assembling the uppers solidly. Once I finished the build of my Makay Enterprises Lower receiver with the CIV supplied DPMS parts kit, I was happy enough with the kit I picked up the below 18" custom upper as well.
18" CUSTOM TYPE 1 THREE GUN UPPER – This kit features many of the same components found on the Urban kit, up to the start of the barrel. At that point the very nice Midwest Industries SS Series free float tube and custom fluted .223 Wylde chambered barrel deliver a very high quality custom rifle upper as nice as any I have seen considering the $725 price tag for the complete upper.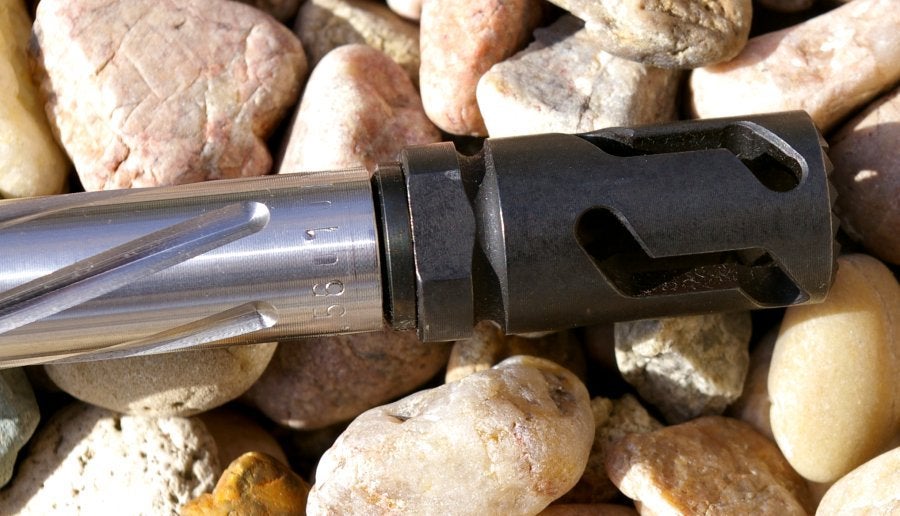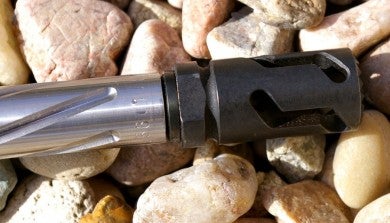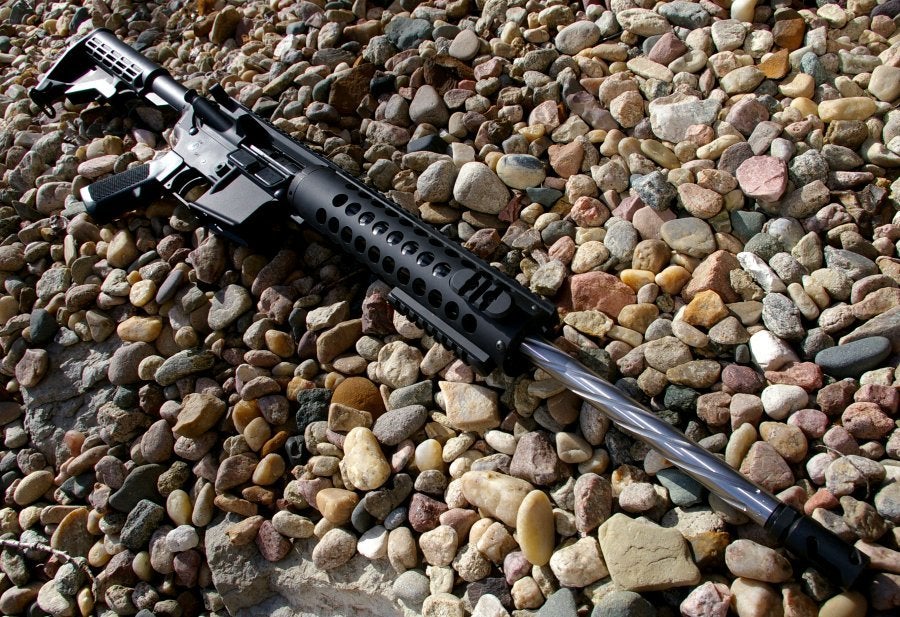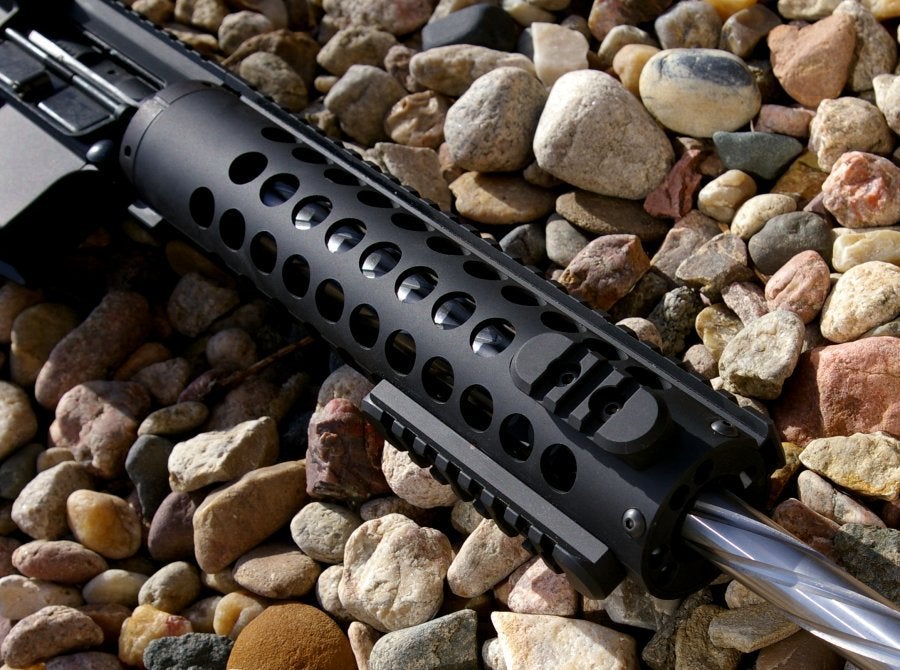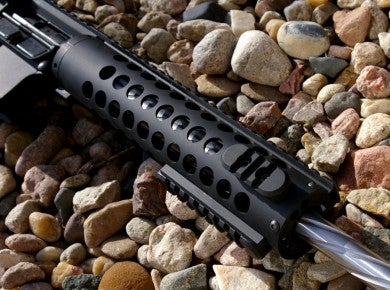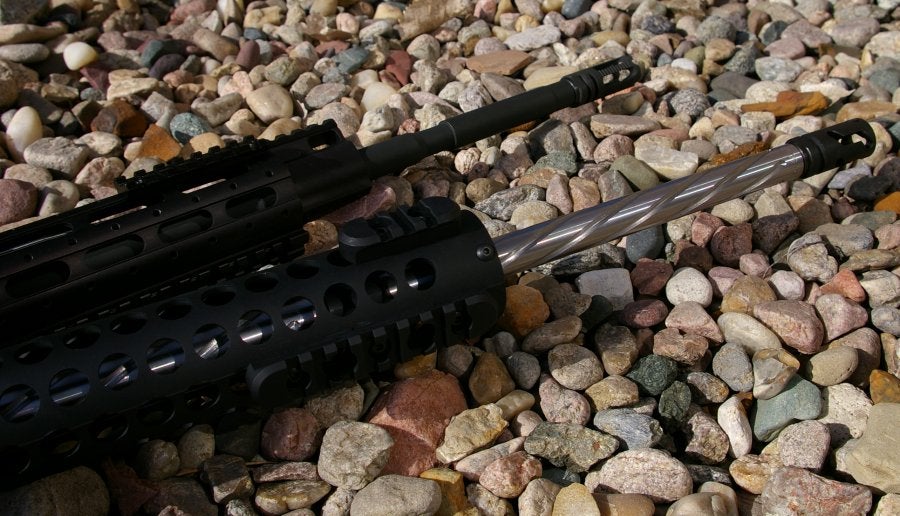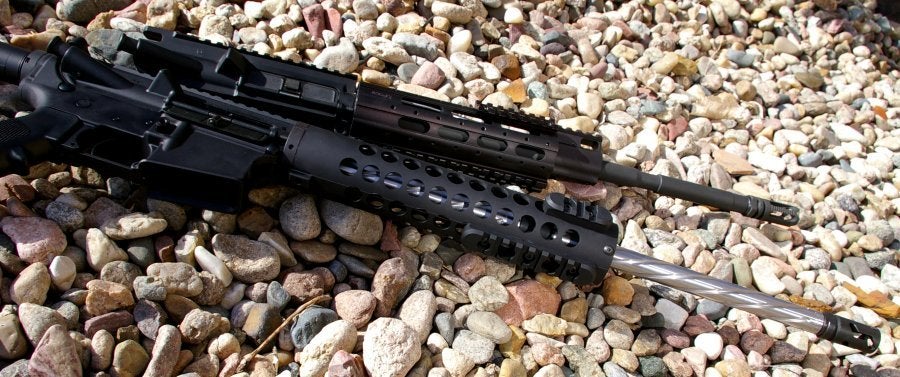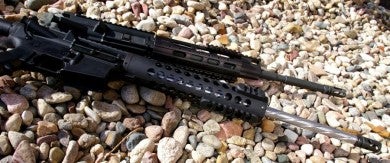 Features
URBAN TACTICAL TYPE 90% Kit – The Urban kit is pretty feature rich for a kit gun. The fully assembled upper includes a JD Machine M4 flat-top forged receiver with T-marking on a 1913 spec top picatinny rail, 1:9 twist chrome lined 16" barrel, JD front picatinny gas block the same height as the receiver, M16 phosphated Bolt Carrier Group, standard charging handle, Yankee Hill Machine Phantam flash hider, and flexible accessory handguard which allowed removal or attachment of included rails at any 45 or 90 degree point on the handguard.
CIV Tactical supplies a standard DPMS parts kit, including buffer tube assembly and standard mil-spec furniture with the option to upgrade to Magpul MOE grip and forend. For $700 this is a great deal, as a some of the primary upgraded components in the kit such M16 BCG, chrome lined barrel, Phantom flash hider, and free-float handguard add up to quick.
18" CUSTOM TYPE 1 THREE GUN UPPER – This upper takes the upper receiver components further and upgrades the barrel to a 1:9 twist stainless version chambered in .223 Wylde, which is a match/target chamber that improves accuracy. The barrel is twist fluted and tipped with a Midwest Industries Impact muzzle brake, which adds a very nice custom detail that you would not expect on a $725 complete upper. The forend is also upgraded to a 10" Midwest Industries SS-Series forend and the low-profile gas block is tucked under the handguard.
Functions
I had zero problems or reliability issues with either one of the builds, which were both tested heavily. One of my friends who helps out on testing day arrived at the range with 500 rounds of .223, and we worked these two CIV builds over heavily. We flogged the Urban kit from the first magazine, but the 18" Custom probably only saw around 150-200 rounds that day as we took turns walking that barrel through a typical break in procedure in hopes of maximizing accuracy over the long run. Both kits have seen at least another 300 rounds each without any issues.
The 18" Custom upper was amazing to shoot. Although the Midwest Industries muzzle brake looks pretty gothic it delivered very flat shooting form with reduced recoil and almost no muzzle rise. This shows CIV is really cherry picking through components included in their kits and ensuring they are anything but typical and deliver great performance and value.
Accuracy
On the next range trip I hit the 100 yards range and attached my Leatherwood Hi-Lux CMR 1-4X scope to each and used Hornady 55gr GMX Superformance and 55Gr TAP rounds. Generally these consistent rounds provide me with a good idea of the accuracy potential of the rifles
URBAN TACTICAL TYPE 90% Kit – Best group of the day was .9", with most groups with the above rounds in the 1"-1.25" range. This is right in the same range of accuracy as you will see any quality standard barreled AR so I was pleased.
18" CUSTOM TYPE 1 THREE GUN UPPER – The Custom upper was very accurate, and I think the accuracy will improve even further with more rounds down range. I managed a three-shot .65" group with Hornady TAP 55gr rounds with most groups coming in right around .75", which is very impressive accuracy considering the cost.
Final Thoughts
I like what CIV Tactical is doing with their product offerings, and I definitely like the price to performance ratio I saw on the kit and custom upper. If you want something even more custom or just other custom parts, CIV has noted on their site that they will do custom work, as well.
I think a lot of people have been there and done that when it comes to the basic AR, and they are now looking for something fun in a kit without breaking the bank. Let's face it, upgrades can get expensive really quickly, and starting off with top end components will always be the least expensive option.
As of this article I noticed that CIV has even more AR kit and custom upper options. Judging from what I saw in both these CIV Tactical products, they are delivering exactly what their name implies, Custom Innovative and Versatile ARs. Maybe they should work RFGV into their name as well for a Really Freaking Good Value.