KnifeTests.com Bark River Bravo 1 Destruction Test
Ashley 03.18.14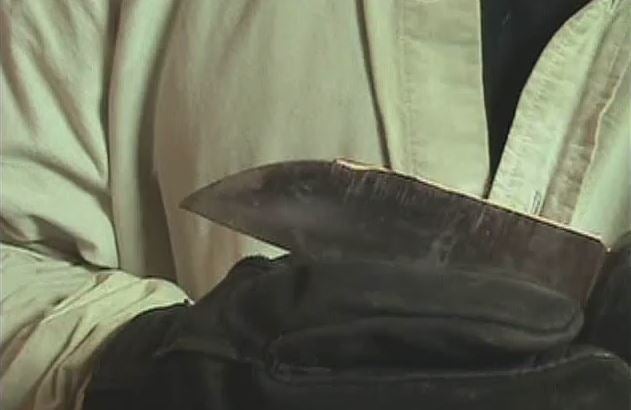 Back in December, AllOutdoor.com acquired the videos of KnifeTests.com. For the uninitiated, each episode showcases a different knife that host Noss puts through the wringer in a series of destruction tests. Every Tuesday, we'll be sharing a new test, so be sure to subscribe and connect with us to stay in the loop.
In this episode, Noss tests the Bark River Bravo 1 fixed blade that retails for about $170 to $230, depending on handle style. For this test, the Bravo 1 tested is made with A-2 steel.
Noss begins with small tests–peeling an apple, slicing an apple, and cutting effortlessly through 10,000# webbing. The knife does well with controlled cutting of the webbing, but it falters a bit when put through a chopping test with a 2×4 plank of wood. Noss also tests with a piece of metal before returning to the 2×4, in which he cuts a series of notches using a mallet to drive in the blade. The blade withstands most of the damage during this process, taking a beating to the back side and major warping to the blade edge. Noss remarks that the warping is a unique result of these tests.
But it's a quick hit on a block of concrete that really takes a chunk out of the blade. The knife eventually makes a shallow notch in the concrete, but the edge continues to take significant damage. Using a mallet helps the knife eventually break through a large portion of concrete.
The test wraps up with an initial body weight test, in which Noss steps on the knife handle to test the blade strength. The knife, stabilized between two pieces of wood, is able to sustain Noss's weight the first time. The concluding flex test is ultimately what breaks the knife, and Noss follows up with another body weight test that snaps the blade.
Check out the video playlist below for all five parts of the test. To view the next video, click on "Playlist" at the top left corner of the video.
SHOP NOW