Leupold VX-2 3-9x33mm Ultralight EFR Scope Review
Major Pandemic 03.18.14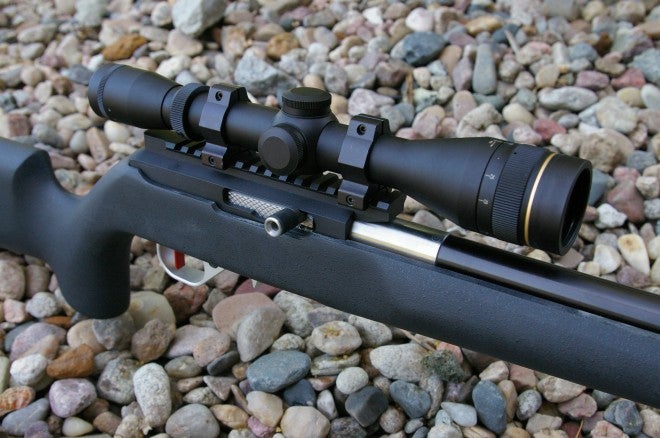 My first Leupold scope was a bit rocky. That said, this scope changed my entire perception of what clarity and quality could be in a sub-$400 scope. It also renewed my faith in Leupold, and opened my eyes to what everyone has been raving about. If you are a hardcore 75+ yard shooter and gopher hunter, then you will want a higher magnification scope and I would suggest looking at the Leupold line. Although generally more power will deliver more accuracy, this 3-9X scope is the perfect compromise for those that want the best of both practical hunting/plinking and benchrest shooting from a 10/22.
Fit, Finish, Feel, and Features
The Leupold Ultralight VX-2 line is specifically designed for use with rimfire cartridges and features multi-coated super clear optics, blackened lens edges to reduce glare, a fast focus eyepiece, and most importantly, an adjustable objective.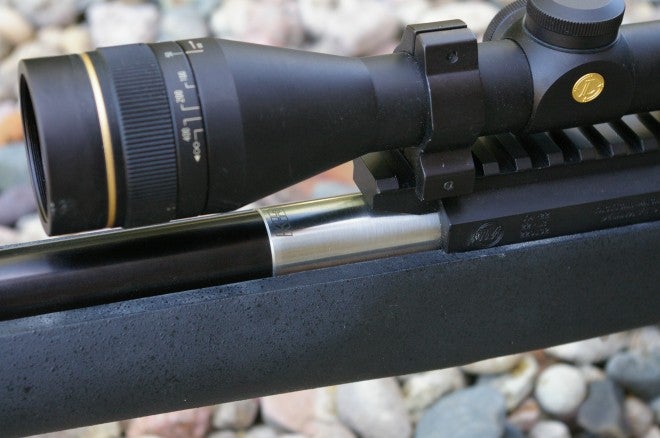 Parallax is most severe at typical sub-50 yard ranges of our rimfire rounds. Most centerfire riflescopes will be preset to be parallax-free at 100-yards but could deliver you off target as much as several inches at 25 yards based on the power of the scope and your eye's relationship to it.
At these close distances, you either need a rimfire dedicated scope with a 25 or 50 yard parallax-free design, or an adjustable objective such as this Leupold Ultralight VX-2 3-9x scope. Above 100 yards, the effect on accuracy is less and less, but up close at .22LR ranges, parallax is a problem when attempting to punch tiny little groups. To maximize accuracy, a scope with an adjustable objective is critical to tune the parallax, and the features of this Leupold scope fit the bill perfectly for even 10 yard shooting.
Leupold has a number of technologies such as Mulitcoat 4 to reduce glare, Quantum Optical System to increase light transmission to 94% as well as color and clarity, Index Matched Lense System to deliver a more crisp and bright image, and DiamondCoat to provide a flawless high abrasion coating to the lens. Leuopold's 2nd Generation Argon/Krypton Waterproofing assures you will not have any problems with rainy hunts, plus another page of features listed on the Leupold site, which are too numerous to list. It is the little feature refinements to the power selector that makes magnifications changes quick, and the micro-friction 1/4 MOA windage and elevation adjustments that are easy to make with the fingers.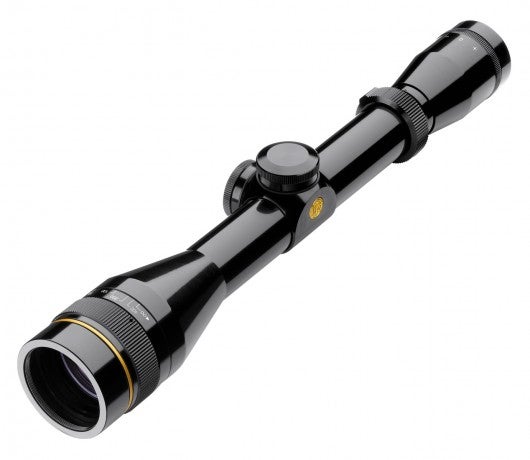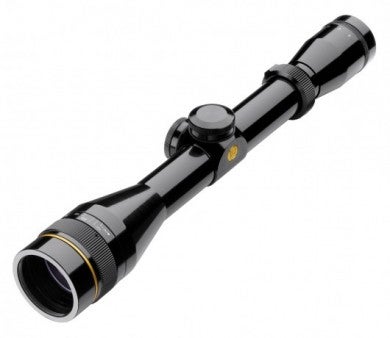 All these features on the VX-2 add up to a much more refined rimfire scope. What I liked most about this scope was that for just under $400 you end up with a solidly built all metal scope with crystal clear optics.
Final thoughts
After months of juggling this scope around from one 10/22 build to another to another, I can say I am in love with this scope. It does not have a fancy BDC reticle or target turrets, but it really does not need it to deliver outstanding accuracy. The optics are brighter, crisper, and superior to any other rimfire optic I have tested, and this is a huge advantage. If you spend the serious cash on a high precision custom 10/22 or other super accurate rimfire, then you deserve to mount an optic that will get the most from your build and one which will give you the most flexibility and the Leuopold VX-2 3-9×33 delivers everything you need.
Specs
Actual Magnification 3.3 x 8.5 x
Linear Field of View (ft/100 yd) 38.3 ft 15.2 ft
Linear Field of View (m/100 m) 12.6 m 4.9 m
Eye Relief (in) 3.4 in 3.1 in
Eye Relief (mm) 88.0 mm 79.0 mm
Weight (oz) 11.5 oz
Weight (g) 326.0 g
Objective Clear Aperture (in) 1.3 in
Objective Clear Aperture (mm) 33.0 mm
Elevation Adjustment Range 64.0 moa
Windage Adjustment Range 64.0 moa
MSRP $499
Street $399