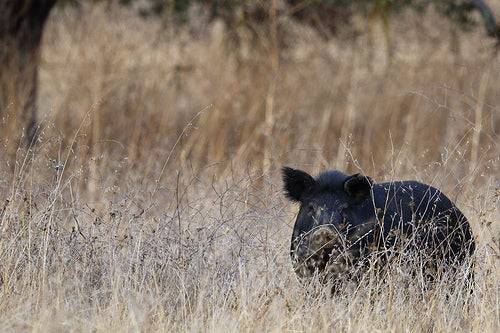 CBC News reports that hunters in British Columbia can now hunt feral pigs "anywhere and at any time" by anyone possessing a valid hunting licence.
In a written statement, the Ministry of Forests, Lands and Natural Resource Operations, said feral pigs are an invasive species that go after the eggs of ground-nesting birds, that competed with native wildlife, and that can cause damage to native vegetation and crops.

The ministry says that by placing them on the "Schedule C" list of exempted animals, it hopes that hunters will help the province in reducing their numbers.
The feral hog population has increased in size over the years. Who do you think is next to follow British Columbia?