Gun Protection and Optics Cleaning Kits from Alpine Innovations
Dr. John Woods 03.24.14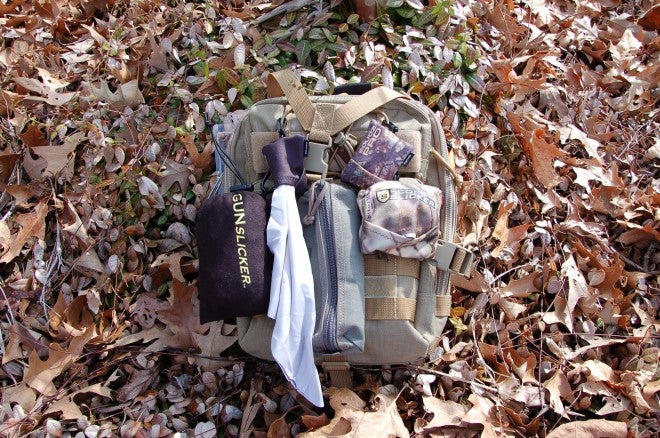 Just the idea of family invokes the concept of closeness of mission and purpose, a support system second to none, reliability, and care. Why would it not be appropriate to frame a whole company's line of products in this same vein?
Alpine Innovations is a small company out of Lehi, Utah just north of Provo. They produce a number of items for shooters, hunters, campers, and others, all keeping your gear cleaned and protected from the elements. I've been using their products for a while now, and here's a quick look at some of my favorites.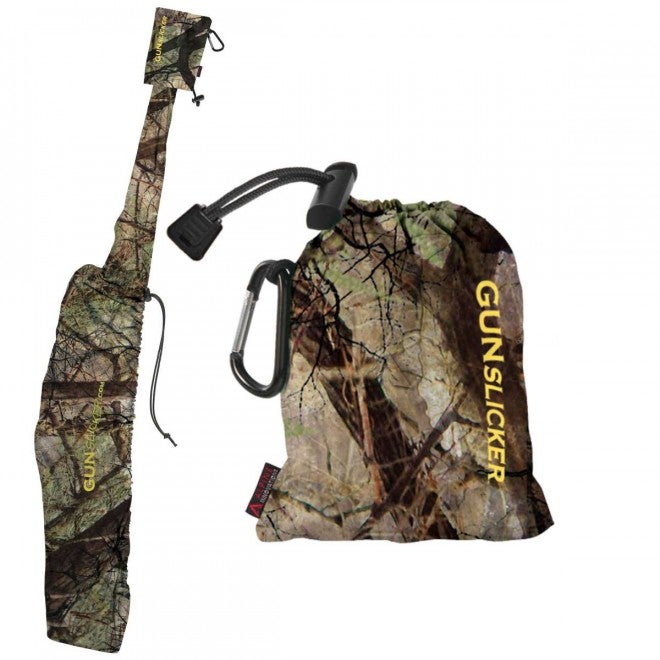 Alpine's $29.99 GunSlicker is a super lightweight, durable, but handy rifle cover that can be put on or taken off in a flash. It is a packable gun case that affords instant protection from the elements while hunting, sitting in a tree stand, or during transportation.
Made from a waterproof fabric in black or camouflage, the GunSlicker can protect either a shotgun or hunting rifle with equal coverage. It is much easier to slip on than a woven type gun sock and is extremely quiet in the field. There is no scratchy sound coming from this case. This case also covers a long gun firearm from the muzzle down to the butt end.
When you want to take the case off, it quickly stuffs inside a packable storage pouch that has a slide lock on the cable cord. The pouch also has a handy carabineer for attachment to a pack, belt, or other carry point. The whole package weighs less than 5 ounces.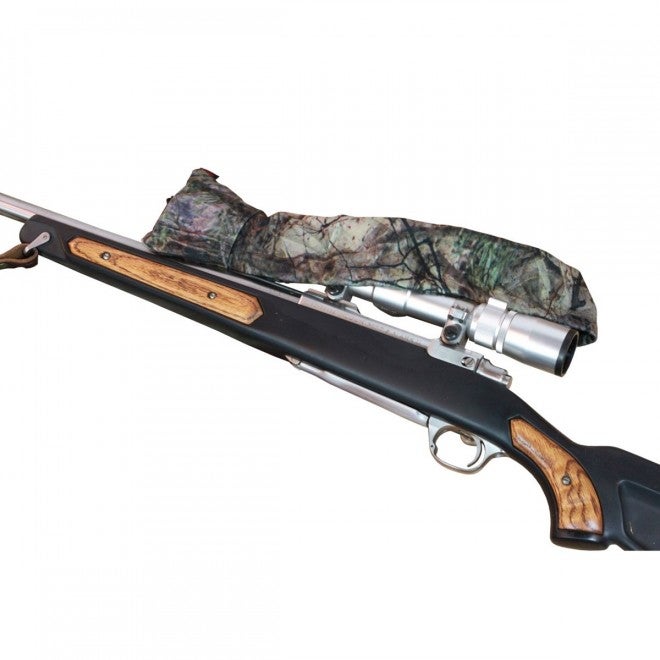 Likewise they make the $15.99 ScopeSlicker which by the name obviously means it is a quick on and off protective cover for hunting/shooting riflescopes of all sizes. Made of a lightweight neoprene fabric in a woodland camouflage pattern, the ScopeSlicker also comes with an attached microfiber lens cleaner. This scope cover also packs within itself when removed to slip in a pocket.
Lens Care Products
Alpine also has a whole series of products used for cleaning all types of glass lenses. These are trade named Spudz Pro, Spudz with Fogz Off, and Spudz Sudz. Cute names. So what is a Spudz anyway? By my way of description, a Spudz is a self-contained pouch into which is stored a microfiber cloth for cleaning any type of lenses.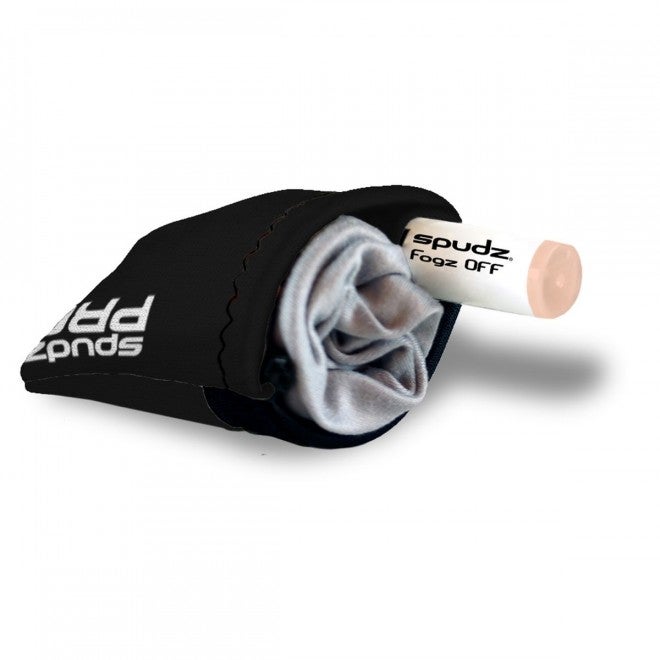 At around $11.00 each, these Spudz are lightweight cleaning kits for all lenses and optics. They are great to carry afield for use on binoculars, spotting scopes, eyeglasses, cameras, and of course hunting optics as well. Just a tad of prudent cleaning with this cloth will quickly dispense with smudges, dust, rain spots, snow dots, and the ubiquitous plague of all optics, fingerprints.
A Spudz Pro with Fogz Off offers an anti-fogging solution that prevents optical lenses from fogging up. The microfiber cleaning cloth and the anti-fog spray fits inside the pouch which is no bigger than your plastic driver's license. The pouch then can be clipped on anything for easy access.
I like one hanging from my hunting backpack and another in a shirt pocket when hunting. Wearing eyeglasses is a real pain here in the south with our constant high humidity even in the dead of winter such as it is. I hate coming out of the warm cabin into 40 degree or less ambient temperature air and not being able to see for ten minutes.
The same is the case in the spring time during turkey hunting when the steamies hit, especially after a humid afternoon flash shower. A quick wipe down with a Spudz Pro kit keeps all my glass clean, clear, and ready to function at optimal performance.
In all, I'm a big fan of the Alpine Innovations products I've used. To my way of thinking, there is little more aggravating than dirty optics lenses on a riflescope or a camera. And nothing beats a quick rifle cover to protect your gun when in a stand or riding around on an ATV or horse for that matter.

SHOP NOW