PRI AR-10 AR-15 Upper Vise Block and Barrel Wrench
Major Pandemic 03.25.14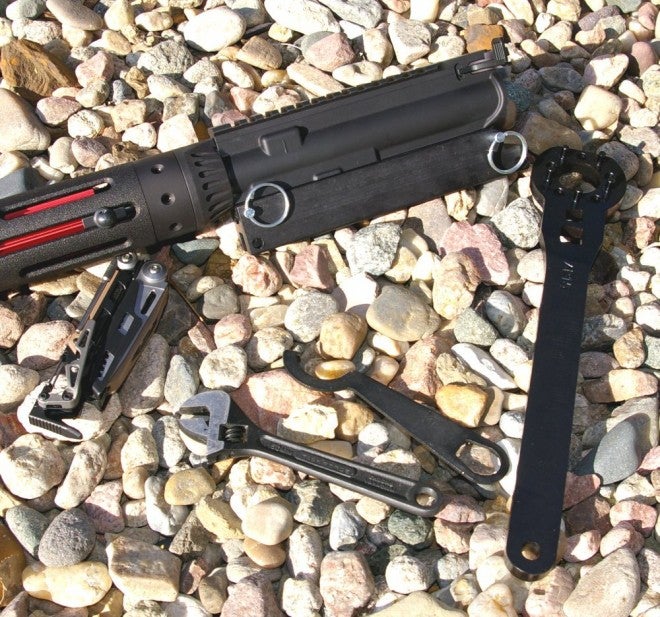 I have done more than two dozen AR-15 builds and reviews at this point. Some of those builds have been lovingly pieced together with individually selected components, while others have been ready-to-assemble kits. Almost all required the removal/attachment of barrel nuts and all have required a helping hand.
Recently I added a very handy PRI AR-10/AR-15 Upper Assembly Vise Block and beefy PRI Armorers Barrel Nut Torque Wrench to my AR tool bag of punches, hex wrenches, Leatherman MUT, and DPMS buffer tube castle nut wrench. PRI is most notable for their carbon fiber forends, gas blocks, and scope mounts, but they offer a number of other accessories and tools for the gunsmith and builder.
Fit, Feel, and Features
For an AR builder, a great barrel nut wrench like the PRI version is a necessity, but I would say the PRI Upper Vise block is of equal importance. The block is my most used tool for AR-15 tinkering that I own. Loosening and tightening your way up to proper gas tube alignment and the correct torque range is tough enough when you have the leverage, but the upper has to be fixed to something.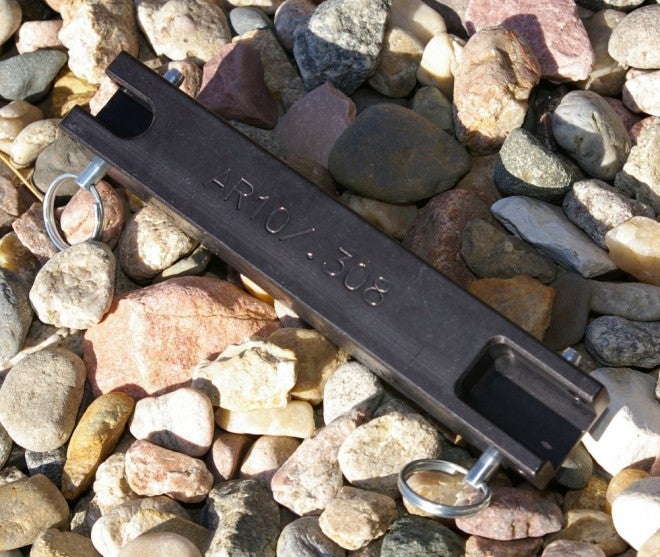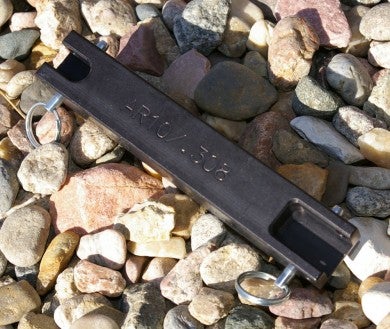 The Upper Vise Block is simple to use and pins to an upper just like any lower, but instead can be safely and securely clamped in your bench vise. For my AR-10/308 platforms I can just flip the vise block over and have one tool versatile enough for any AR build. The PRI AR-10/AR-15 Upper Assembly Vise Block provides that third helping hand we all need while working on our ARs and is indispensable while installing barrels, optics, sights, forward assist assemblies. It's even useful when cleaning.
The 1.3lb, 1/2-inch thick PRI Armorers Barrel Nut Wrench allows you to deliver plenty of torque, and both 3/8-inch and 1/2-inch socket head squares provide you with plenty of flexibility for torque wrench use. The five alloy steel pins fit securely and precisely in all type of barrel nuts and have yet to ever slip off, which is more than I can say for a cheap wrench I had earlier.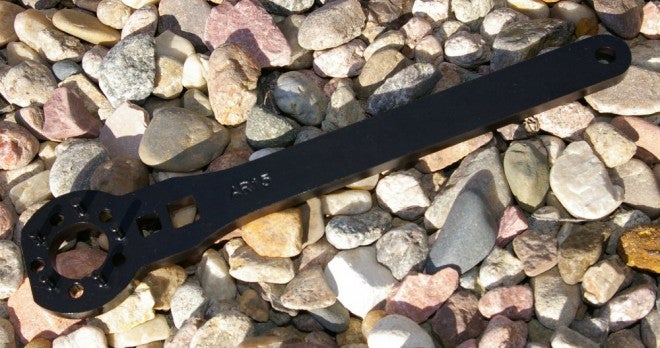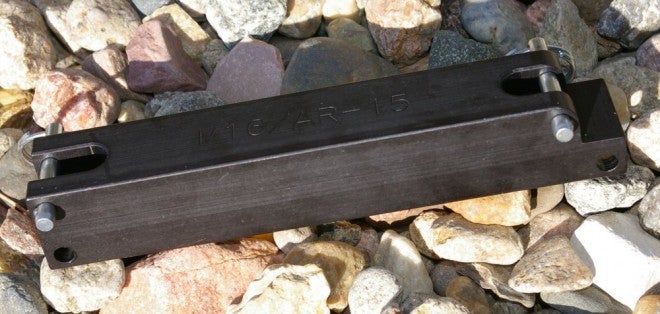 Final Thoughts
Once you build your first AR kit, chances are you and your buddies will build many to come. Sure you can assemble an AR with a castle nut wrench, a block of wood, and a punch, but it will be easier and look better with the right tools. Generally, most upper vises are made from nylon and cannot be used for barrel installation, but the PRI Upper Vise Block is made from billet aluminum and can be used for barrel installs if you are careful. The PRI barrel nut wrench is the beast of the barrel nut wrenches. It is well made, does not slip, and provides simple barrel installation with or without a torque wrench.
The PRI AR-10/AR-15 Upper Assembly Vise Block and Armorers Barrel Nut Wrench have proven to be indispensable for my various AR builds and upgrades to the point I now find myself standing in front of my vise every time I am even swapping sights. If you own an AR format rifle these are both must have tools.
Specs: AR-10 / AR-15 Upper Assembly Vise Block
Billet Aluminum
Steel Retention Pins
Reversible for both AR-15 and AR-10 receivers
$51.00
Specs: PRI Armorers Barrel nut torq wrench
Installs/Removes all standard AR-15 barrel nuts
This wrench is designed to work on all mil spec.
1018 steel constuction
5 alloy steel pins (press fit and welded)
3/8 or 1/2″ drive torque wrench heads
Overall length 12″
Weights 1.3 lbs.
The wrench has additional holes between the pins to help get the proper alignment of the gas tube.
Finish black oxide
Inner Diameter of the wrench is 1.2″
$36.65