Marlin 795 Liberty Training Rifle
Oleg Volk 04.07.14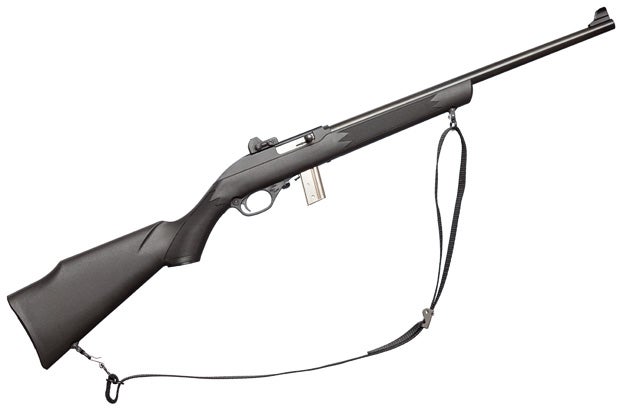 First introduced in 1997, Marlin 795 is a box magazine adaptation of the tube-fed 1960 Marlin model 60. Inexpensive and lightweight, it was an attractive entry-level rifle. I bought one in 2000, attracted mainly by the low cost and reputation for good accuracy as well as the auto hold open on the last shot that was missing from Ruger 10-22.
I was quite disappointed in the accuracy aspect, though I was ignorant of the real reasons: inconsistent bulk ammunition and open sights. For the inexperienced shooter, the gritty trigger was also a challenge. Evaluating every rifle for defensive and survival use, I was also not a fan of the magazine disconnector (it won't fire without a magazine). After taking out the trigger pack to see if I could disable that "feature," I also learned that it could not be re-assembled without a jig. Marlin eventually sent me a replacement pack to bring the rifle back into use. The rifle got traded off for something else and I forgot about it until 2012 when Appleseed variant was first being discussed.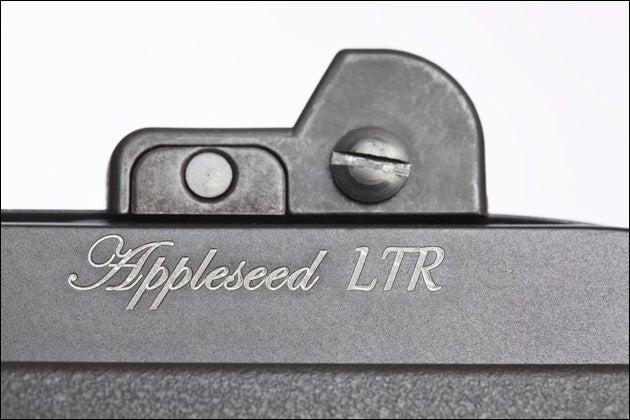 Appleseed teaches marksmanship and civic responsibility through range instruction in rifle and lectures on the history of the American Revolution. Not surprisingly, LTR stands for Liberty Training Rifle. It's a 795 upgraded with excellent Tech Sights, a sling, and shipped with two magazines instead of one. Compared to the original 795, it also has an extended charging handle and a better trigger.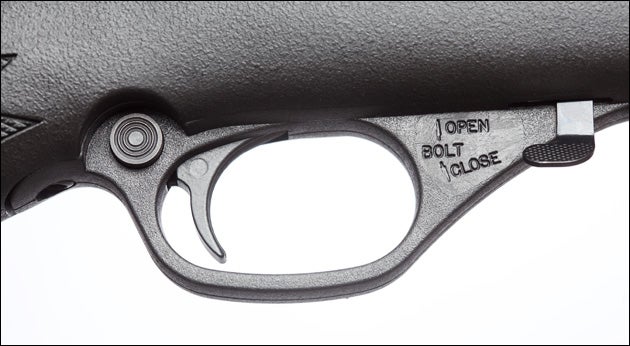 The rifle also has a manual bolt hold open and the same lever can be used to drop the bolt to load the first round. Magazines hold 10 rounds each, and interchange between a wide variety of rimfire Marlin models.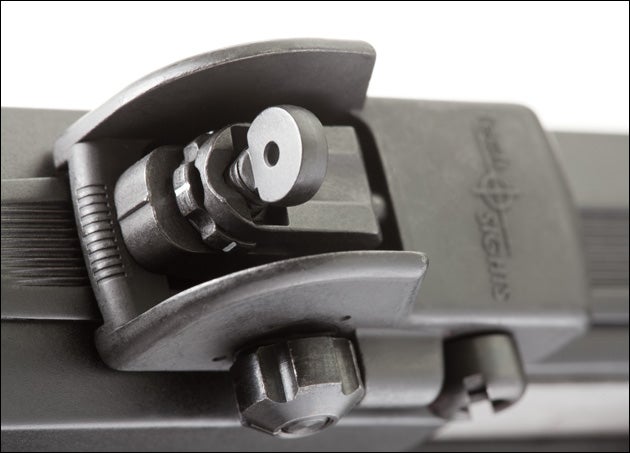 The protected rear sight is click adjustable without tools for windage and elevation. The sight radius increases by 50% over the open sight version, and sight picture alignment becomes easier and more consistent with US service rifles. Since Appleseed training with rimfire rifles is usually conducted at 25 yards, close zero of 25 yields far zero of about 40 yards. Because the peep sight isn't readily range-adjustable, it would make sense to eventually re-zero for whatever distance you anticipate being most common for your own use. For example, zeroing for 100 yards gives the near zero of 7 and maximum of just over 3 inch deviation from point of aim at 55 and about 120 yards.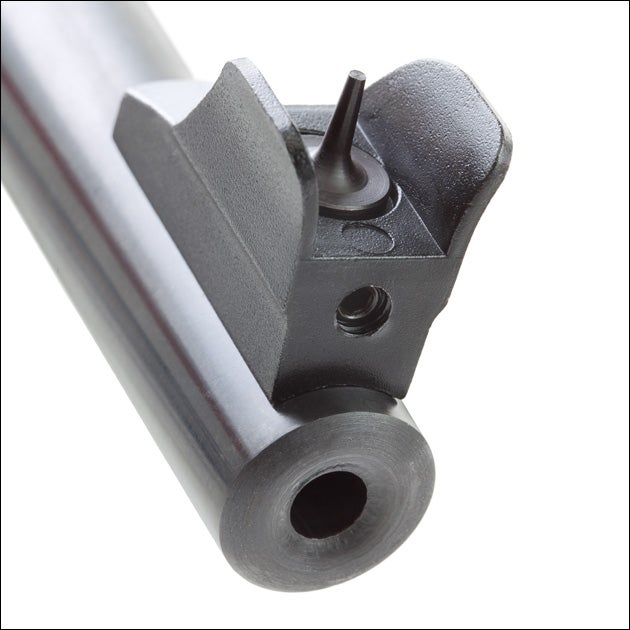 The front sight on the LTR is also protected. The barrel features a recessed crown. 795 has a lightweight plastic stock, and all the weight savings went into the sturdier barrel.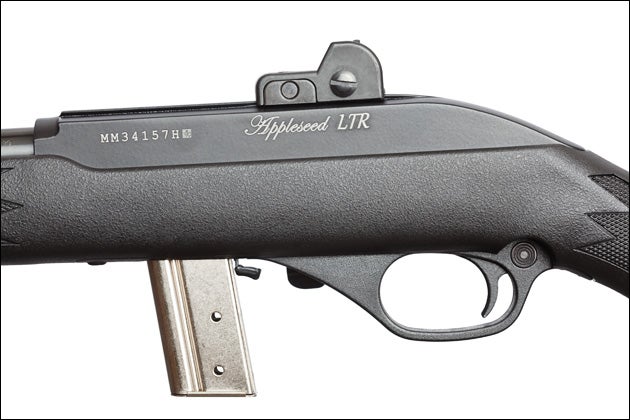 In my experience, 795 is not picky about ammunition for feeding but shoots far more accurately with match loads. A sturdy support and a scope wring the best technical accuracy from it — around 1.5MOA. However, using your own body, the sling and aperture sight is more consistent with defensive applications of rifles, which is how Appleseed courses recommend the students to proceed. The basic task of being able to hit a one inch square at 25 yards (4MOA) consistently is well within this rifle's capability. The receiver is grooved for scope rings, so optics can be added if desired. The stock has a slight rise in it for a comfortable eye position behind the glass.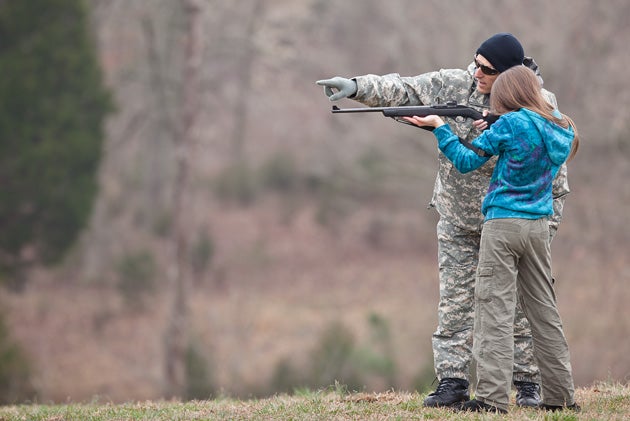 Light weight and simple manual of arms make 795 very good for providing basic marksmanship instruction. The included sling is useful for off-hand support.

The stock is ambidextrous in design, allowing equally comfortable hold for left and right handed shooters. Length of pull is 13.75″, equally acceptable for most adult and youth shooters.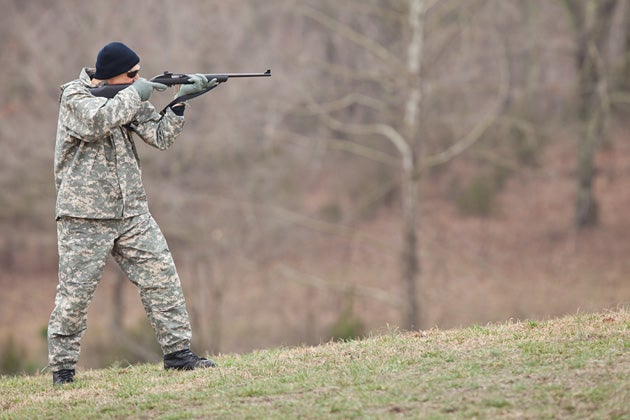 Since spare magazines are very inexpensive at around $12, a good volume of fire can be kept up for fun plinking — or for learning to point shoot effectively. Protective wings on the front and rear sights are good reference points for quick up-close shots.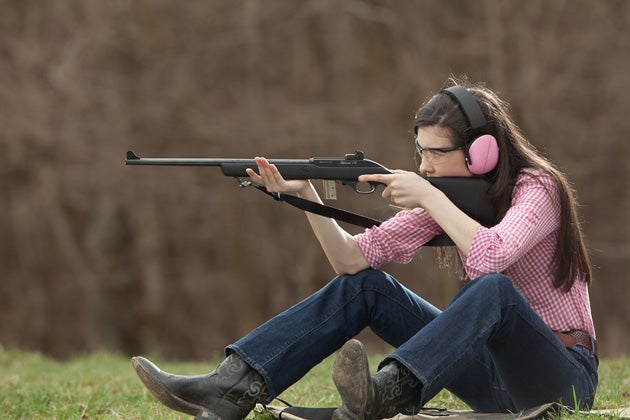 The rifle is well suited for practice and hunting. It even feeds snap caps reliably. Maintenance is very simple: the entire trigger back is removable and may be just hosed down with solvent. The bolt gets the same treatment and a light coat of lubricant. I've had good reliability with cleaning only every 500 round bulk pack of ammunition. That's more than the typical 300 round count of two-day Appleseed training, which I highly recommend to all beginning and intermediate riflemen.