Flextone's New Lighting Owl Locator Call
Ashley 04.11.14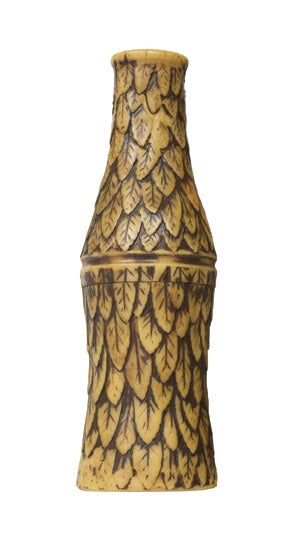 To hunt tom turkey, one must have the ability to provoke the turkey into revealing its location; this ability requires an understanding of what will cause that reaction. Traditionally, a hoot of an owl does the trick, but animals are perceptive and can sense the difference between a real call and an emulated one. When used in between the calls of song birds, a the new Lightning Owl locator call by Flextone can successfully provoke a response from a tom turkey.
"The distinctive shape and style of the simple-to-use Lightning Owl is a perfect match of form and function," reads a statement from Flextone. "An oversized barrel amplifies call volume while the unique Flextone 'tone button' design reports instant screams. Together, these two features generate authentic calls with unmatched long-range draw, even the most prudent gobblers can't resist. …Flextone has fashioned the Lighting Owl with a large port hole that provides greater call control through increased back pressure. This critical feature allows callers of all experience levels an error-proof alternative to the persnickety calls of the past. Further embellishing the calls ease-of-use and realistic sound is a soft body that is simply manipulated to instantly alter call volume, pitch and tone and deliver unrivaled life-like owl vocalizations."
The Lightning Owl retails for $11.99 and is available online through Flextone's website. Flextone, which makes a variety of hunting gear, was founded in 1997 after duck hunter Tom Wiley experimented with flexible tubing, which resulted in a more authentic sound.

SHOP NOW