Experts: The Price of Food Could Double in Five Years
billj 04.21.14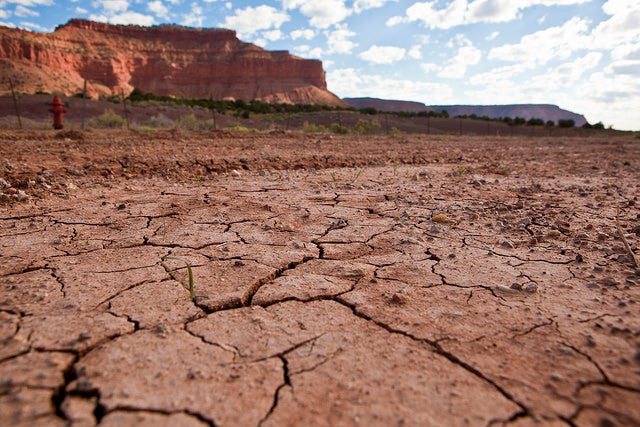 Everyone knows that California is in the midst of an epic drought, and many of us are already seeing the impact in our grocery bills. But if an Arizona State University professor's projections are to be believed, the worst is yet to come.
TheEconmicCollapseBlog has an article about the professor's findings, which suggests that the price of food may double by the end of the decade.
In the shorter term, here are his projections for where prices could go in the near future:
Avocados likely to go up 17 to 35 cents to as much as $1.60 each.
Berries likely to rise 21 to 43 cents to as much as $3.46 per clamshell container.
Broccoli likely to go up 20 to 40 cents to a possible $2.18 per pound.
Grapes likely to rise 26 to 50 cents to a possible $2.93 per pound.
Lettuce likely to rise 31 to 62 cents to as much as $2.44 per head.
Packaged salad likely to go up 17 to 34 cents to a possible $3.03 per bag.
Peppers likely to go up 18 to 35 cents to a possible $2.48 per pound.
Tomatoes likely to rise 22 to 45 cents to a possible $2.84 per pound.
The blog posts asks a really good question: "What would you do if you suddenly walked into the grocery store and everything was twice as much?"
A combination of stagnating incomes and soaring food prices is the classic, millennia-old catalyst for serious social unrest. People will put up with a lot, until they can't afford to eat. We could be in for a replay of the 2007-2008 world food price crisis, which saw prices on many staples double or triple in just two years and political unrest rock a number of countries across the globe.
But unlike the previous crisis, which was driven in part by new-fangled financial speculation, the coming crisis will be driven by an old-fashioned lack of water. This means that a simple market route won't bring prices back under control quickly, so that the effects are likely to persist.
This is all the more reason to start investing in some food security for yourself and your family.