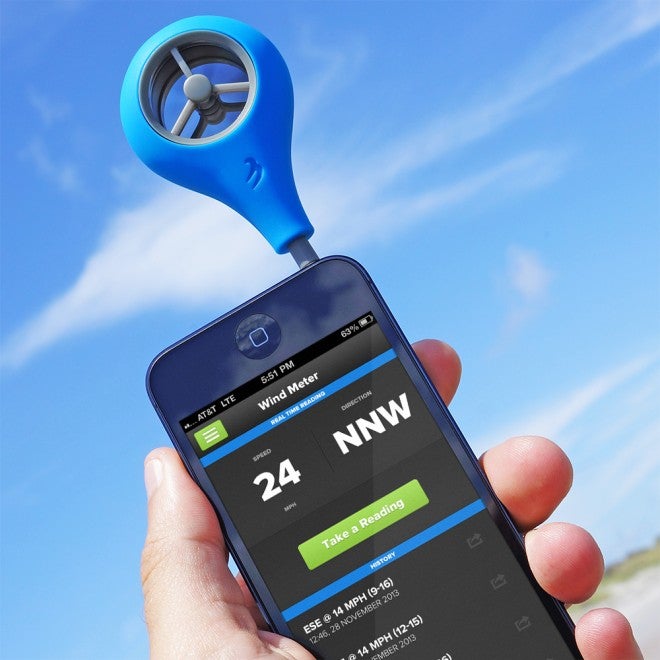 Wind meters are handy little things. Properly called anemometers, they can tell you wind speed from low to high and everything in between.
When Kestrel weather meters first hit the market, I thought they were pretty cool. But they sure were expensive, and I don't need to know wind speed that badly. Long-range shooters, however, do need to dope the wind, and it can be of some aid to hunters and other outdoor sports enthusiasts, as well.
The WeatherFlow Wind Meter finally brings the cost of a wind meter into a more reasonable range for the average hunter or shooter. At a suggested retail price of thirty-five bucks, it seems pretty reasonable – although I've seen standalone wind meters for as little as $26.
The company says the WeatherFlow Wind Meter was tested and calibrated in modern lab facilities at the University of Florida, and that it can measure everything from a whisper of wind to hurricane-force winds. The device plugs into the headphone jack of a "smart" device (iPhone, iPad, or Android) and works with its own (free) app, which can record the average and gust speeds of the wind, as well as your location.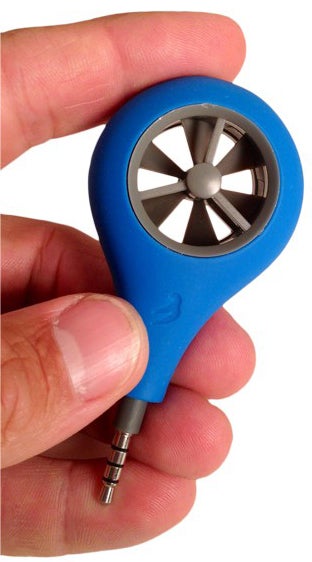 You can also view wind reports from other users of the app and post your own reports. I suppose that would give you a pretty good idea of wind conditions in a given area, although there'd probably have to be many WeatherFlow Wind Meter users in any given area to make it truly worthwhile.
Because it plugs into the headphone jack, I wonder whether it will work with the camo Lifeproof phone case I use on my iPhone 4S, since the headphone jack in it is closed by a threaded plug, and most headphone plugs won't fit. I have to use Bluetooth or the special Lifeproof pigtail adapter that came with the case. Hopefully, the WeatherFlow will work with my case – or at least with the pigtail extension, though that would make it less convenient to use since I'd have to hold the wind meter separately.
I'd love to see it include a thermometer because, in my opinion, ambient temperature is something every smart phone should display as a matter of course – but mine doesn't.
At any rate, the WeatherFlow Wind Meter is an interesting and unique product that looks useful for long-range shooters and hunters as well as other outdoor enthusiasts for whom wind is important… such as fishermen, RC plane pilots, sailors, and more.

SHOP NOW