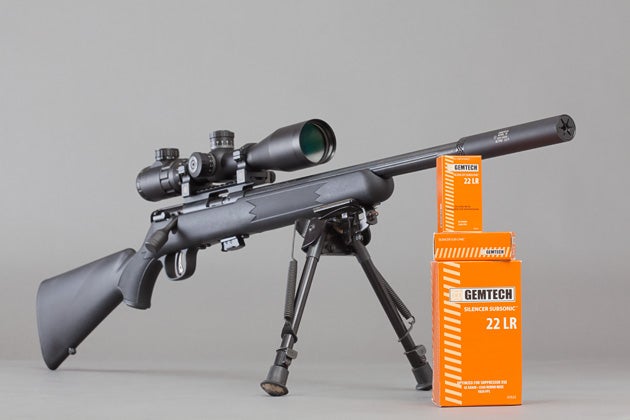 Savage has long done well in the entry-level rimfire rifles. Mark 2 series represented an upgrade on the basics with the addition of Accu-trigger. FV-SR model takes it another step towards versatility with a built-in Picatinny mount, target bolt handle and muzzle threaded for sound suppressors or other devices. All that for less than $300 retail! Check with your local gunsmith on the cost of threading the muzzle on an existing rifle and you will see just how good of a deal this is.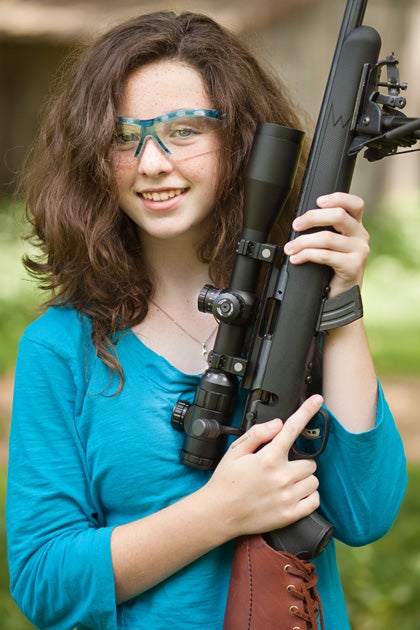 Given that 22LR doesn't produce really need a muzzle brake or a flash hider, the main purpose of the SR (suppressor ready) model is the noise reduction. With a modern rimfire muffler installed, the noise is reduced to the sound of the firing pin impact, inaudible past a few steps away.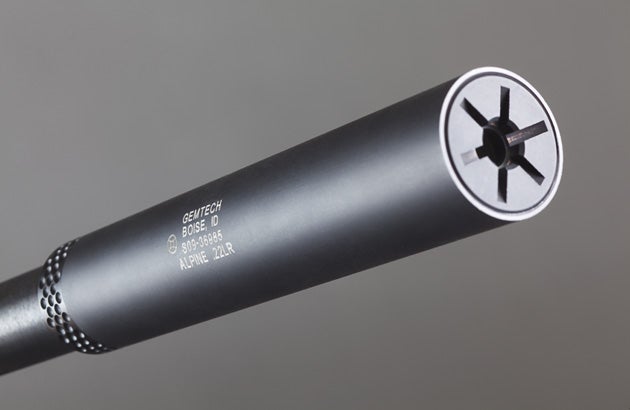 New shooters in particular appreciate the learning experience without noise. Being able to shoot without ear plugs or muffs improves the situational awareness. Not wearing muffs also reduces the head overheating in hot weather. Below, a very novice rifle shooter tries out FV-SR on a 100-yards piece of hanging steel.
Looks like fun, doesn't it? Supersonic ammunition can be used as well, but it has a slightly louder report. Gemtech subsonic .22 is effectively match grade: the thick Savage barrel combined with Accu-trigger and an adjustable parallax scope (here 4-16x illuminated Primary Arms model) make one-inch 100 yard groups routine — provided a competent shooter and no wind. Pop cans are easily made unsafe out to 200 yards.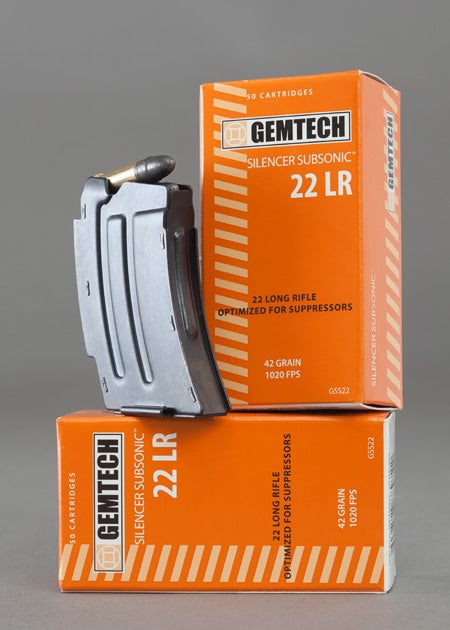 Savage 10-round magazines are readily available and affordable at $16 each.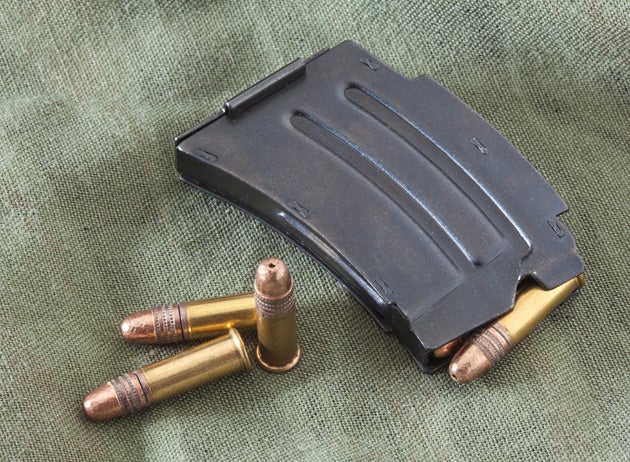 They are very sturdy and load up easily.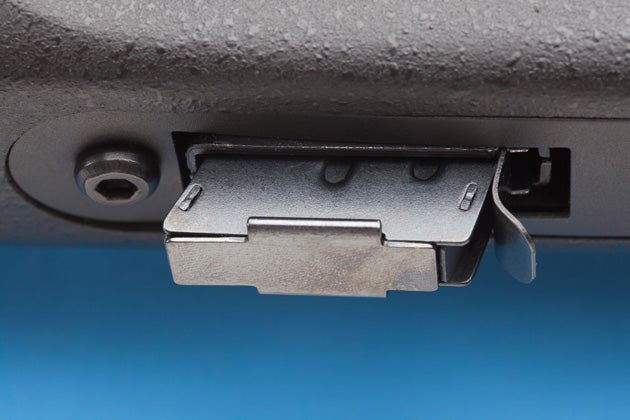 While the magazine retaining spring looks old-fashioned, it works very well for consistent positioning and 100% reliable feeding as a result. FV-SR proved very resistant to fouling even in suppressed form — I finally cleaned it after over a year of constant use with several thousand rounds fired.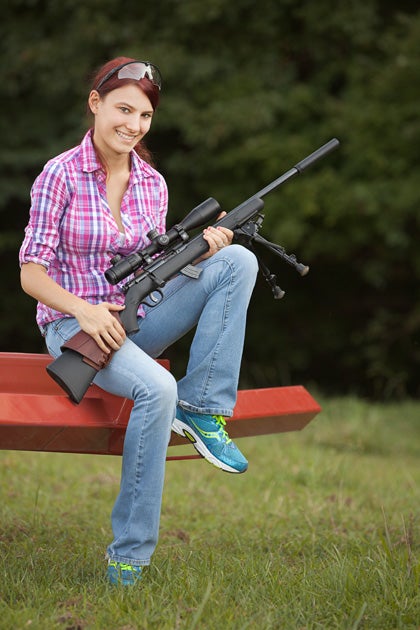 The 16″ barrel is heavy for a .22, but the lightweight stock with 13.5″ length of pull gives the gun excellent off-hand balance. Teen shooters can handle it with ease, and yet all the controls are also comfortable for tall adults. The bolt handle in particular fits large paws perfectly.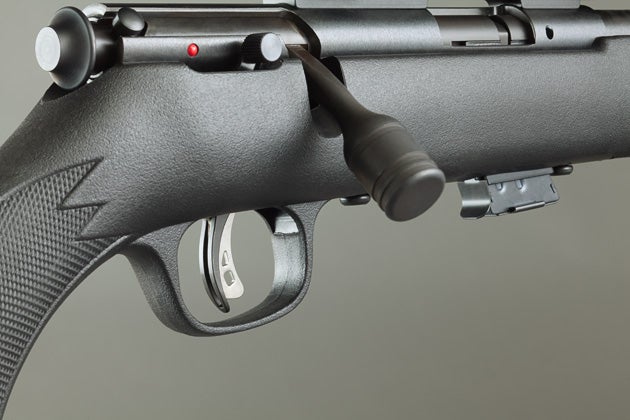 The choice of a centerfire scope in my use was dictated by the precision of the rifle. For very small targets, 16x magnification with graduated reticle works much better than the more traditional simple crosshairs of fixed parallax rimfire models. Zoomed out to 4x, the PA scope works fine for off-hand shots.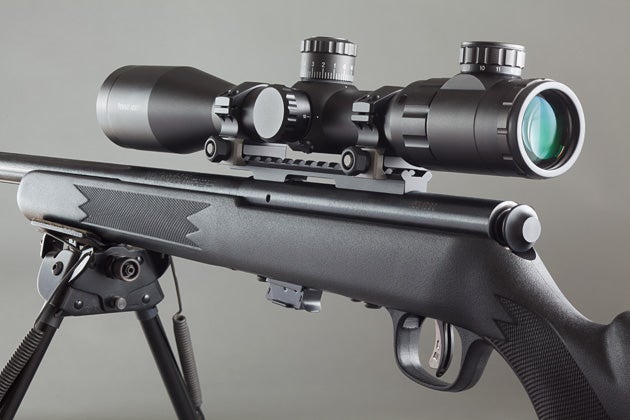 The ease of use and the precision are so great that I use this model for introducing all newbies to long guns. At 50 yards, pretty much everyone can shoot out centers out of sporting clays without breaking the rims or hit the cardboard from 50-round rimfire ammo boxes.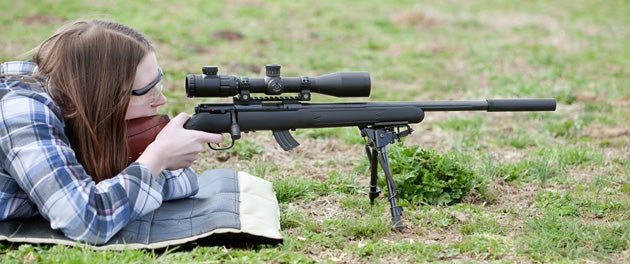 So, by combining a proven action with a good trigger and precise barrel, Savage came up with a clear winner. The spartan-looking synthetic stock is very functional and permits a low price point for such a capable firearm. Even the simple bluing turned out to be quite durable. I would recommend it highly as a hunting or training rifle. My only modification was to add a small leather riser to the comb of the stock to allow the use of a large scope. With a conventional 4x of 2-7x rimfire scope, the comb height would have been sufficient.