Realistic Training with ID Target Systems
Oleg Volk 05.16.14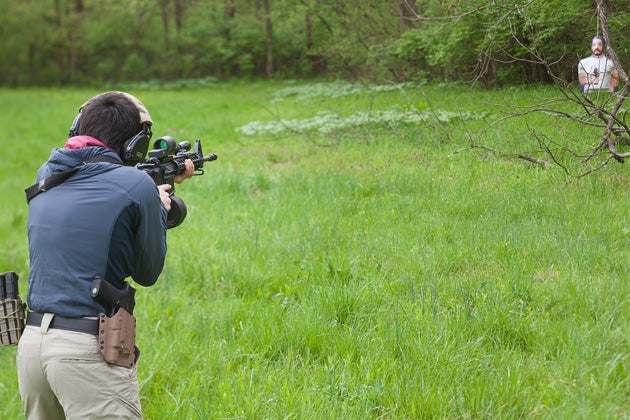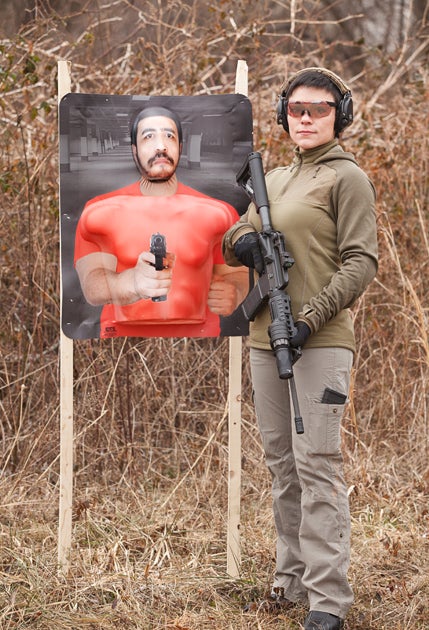 Shooting at paper targets during defensive firearms training has its pluses. They're cheap, and–that's about the extent of their virtues. Real foes are three-dimensional, usually move, and have faces that look back. They also come in shoot and no-shoot varieties.
3D targets made by ID Target Systems are the brainchild of Tatiana Whitlock. In three years, she went from a novice shooter to the NRA-honored instructor with national reputation. A plastics engineer by trade, she was able to design and produce better training targets than the traditional flat, black and white B27.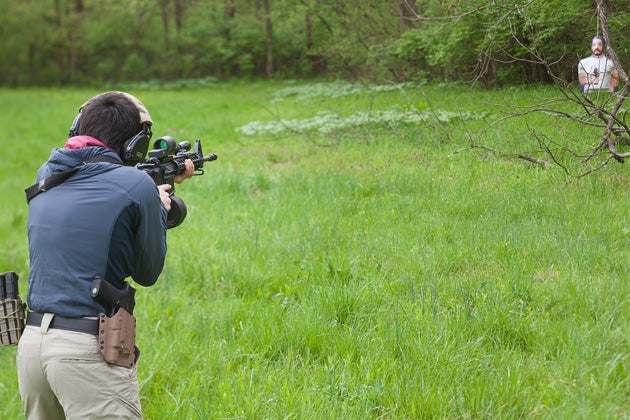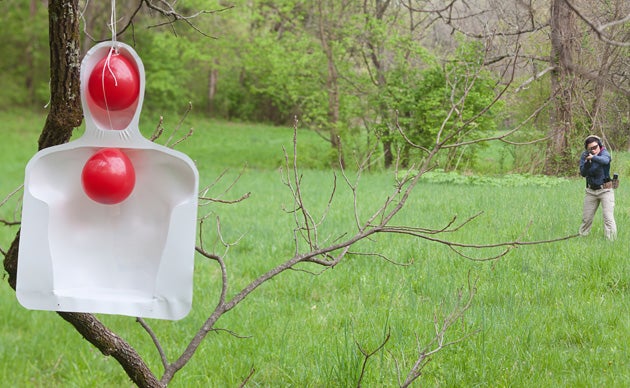 This is how the interactive feature works: balloons may be placed by the instructor in either the head, or the chest, or in both. This way, failure drills can be practiced without the trainee knowing in advance what to expect.
The realistic nature of the target with a face and an expression often startles the unprepared. I left this one up for a couple of weeks and got rather lively responses from unsuspecting guests.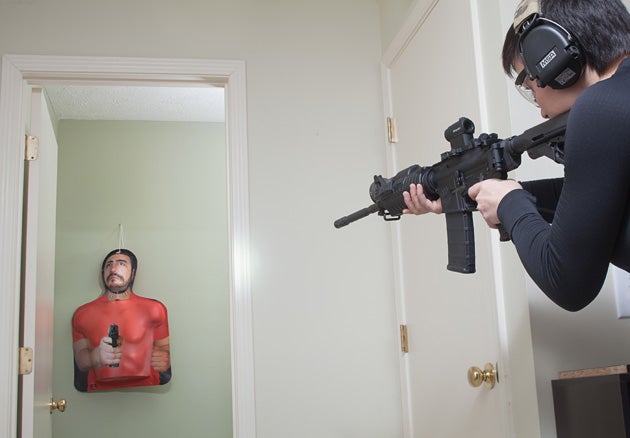 Full color printing and molding aren't cheap, but each target can withstand dozens of rounds. IDTA sells patch kits that allow long-term re-use of each target. They also provide options like knife and cell phone stickers to vary the threat level. Simpler targets without the provision for balloons are also available.
The wind-induced bobbing and weaving adds realism, as does the likelihood of ineffective glancing hits that nominally break the outline of the foe but fail to stop.
The plastic is sturdy enough to allow dressing the target in tshirts and hats for additional realism or to camouflage it. I found the concept quite viable and an excellent addition to defensive courses of fire.