Boberg Arms XR45: A Subcompact .45 with Full-Sized Performance
Oleg Volk 05.27.14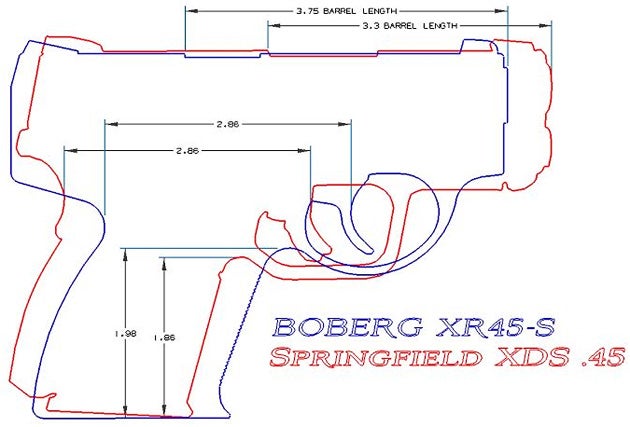 Most people prefer smaller guns for carry. They also like higher performance, greater capacity, accuracy, and comfort of larger guns when time comes to use the weapons. At the bottom of the heap are .45 ACP derringers that fail on all counts other than small size, and at the top are mid-size pistols that work fine but really strain the concealability requirement. In the middle are micro-1911 types, XDS and others that work fine but aren't much fun to shoot. And without comfort in shooting, extensive training becomes difficult.
Boberg Arms XR series pistols were designed to make these trade-offs a thing of the past. Much like the Maxim machine gun was a massive improvement on the mechanical Gatlings and Nordenfeldts, this ingenious pistol improves on the traditional designs in several ways at once.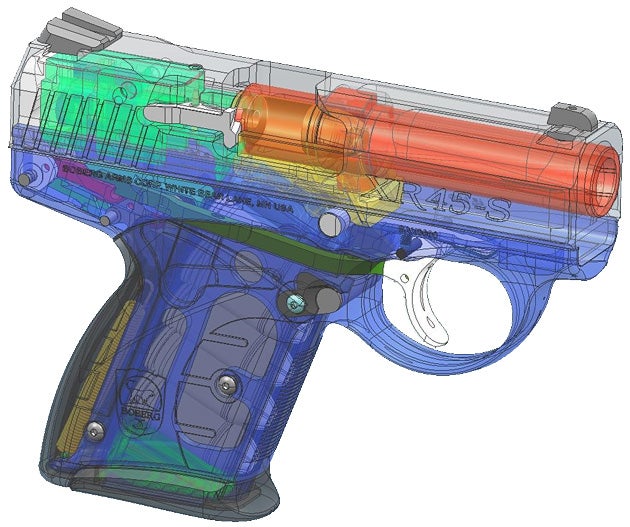 Arne Boberg made a big splash a couple of years ago with XR9 series, a bullpup like design with rotary breech. At 17.5 ounces, the pistol held one more round that its competitors, was more accurate, had an extra 1.5″ of barrel length, and most importantly, had less than half of the felt recoil of other subcompacts. The gun quickly developed a loyal following who inundated Arne with requests for a 45ACP variant. Arne Boberg, ever a perfectionist, came up with something even better–a 45ACP subcompact that can safely fire not only +P loads but also 45 Super.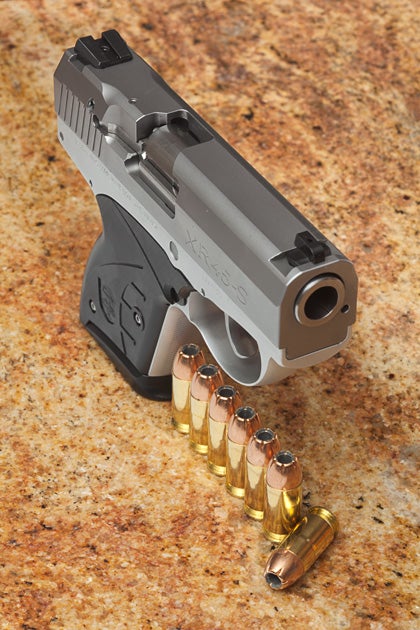 At 22 ounces, it cuts 2-3 ounces from the weight of a 3″ M1911s and an inch from the length while adding 3/4″ more barrel length. Magazine capacity at 6 rounds is the same. The trigger is a light DAO, with about 6-6.5lb spring and no perceptible stack-up. The closest feel to the XR45 trigger would be an older Colt revolver.
The big difference between a micro 1911 and the XR45 comes in the recoil. XR45 has very little kick, in part because the grip is relatively far forward, reducing leverage and consequently the muzzle rise. The other part is the rotary breech, which also allows a very lightweight recoil spring. Rotary breech guns weren't previously known for accuracy, but Boberg's re-calculation of the locking surface angles and very precise manufacturing yielded greater mechanical accuracy than the small 1911s or the larger rotary breech guns like the Beretta Cougar 8045. Cougar, being much larger, does win in sight radius comparison, so the two come in close to the same group size in practice.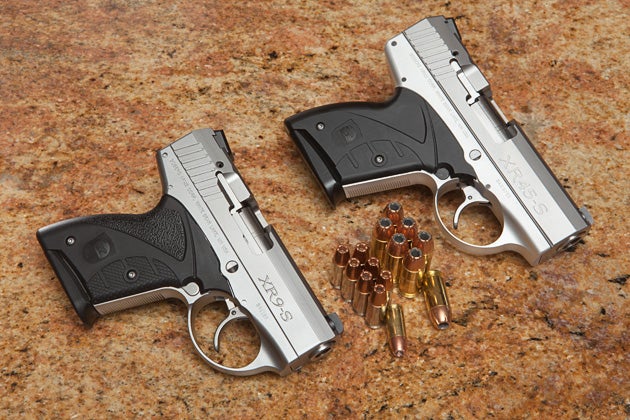 If you choose to load 45 Super (from 185gr at 1300fps to 230gr at 1100fps), the recoil will become noticeable. Matching full-size 10mm Auto energy levels with a pocket pistol doesn't feel like shooting plinking  ammunition, but it doesn't hurt the hand, either. XR45 is a very pocketable pistol but, like all of them, it does require a good holster and a proper pair of pants. My personal preference would be the reinforced designs with expandable pocket openings made by CCW Breakaways.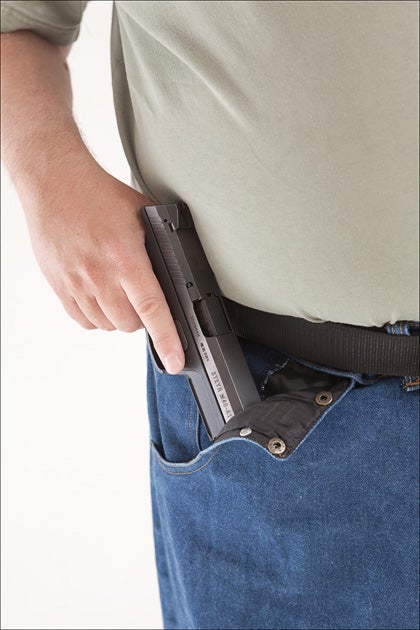 I cannot vouch for the accuracy of XR45 yet as I've only handled the prototype with interim barrel design, but the XR9 pistols are very accurate, and I don't expect .45 ACP chambering to be inferior to the 9mm.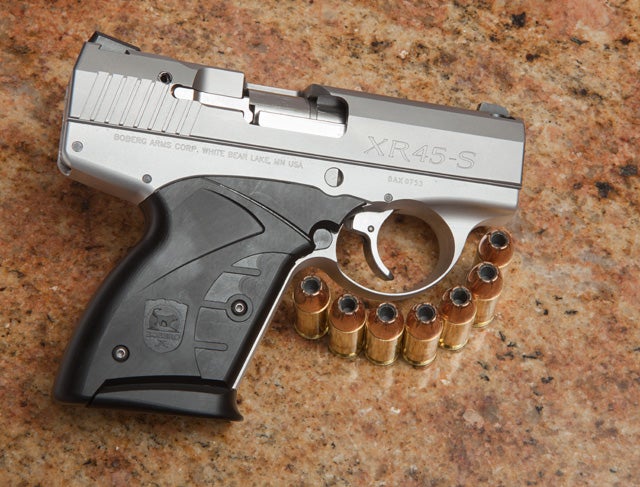 There's a reason why I sound like a staunch partisan of the Boberg pistols. I've shot the pre-production guns for a couple of years and have been carrying the production pistols, both short and long model, for about a year. I found them reliable, pleasant to shoot, and very effective with a variety of ammunition. As a result, the availability of XR45 for advanced order was great news to me. The gun isn't cheap, but the price pays for better engineering and production rather than for fancier grips or finish as with some 1911s.