4 Must-Watch Adventure Documentaries on Netflix
Ashley 05.28.14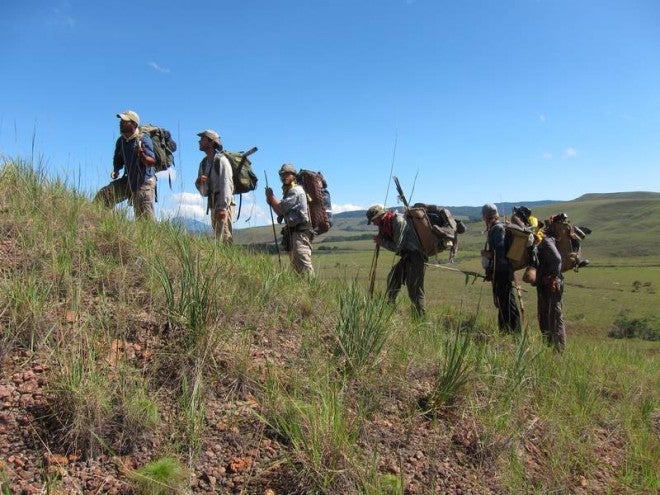 By the time summer comes around, I start getting a little antsy with excitement for impending expeditions. Although I live in a region where adventures can be had year-round, summer offers the best time and weather for non-stop camp-outs, trips to the beach, hikes, fishing, and more. So get yourself jazzed for adventure season by checking out this great documentaries on Netflix.
Out of the Wild
This documentary is actually a three-season reality show in which a group of people are selected for a challenge–rough it in the wild and find the way back to civilization using nothing but a spare selection of tools and the natural resources. The first season and second seasons follow the groups' trek through Alaska, but I found the third season in Venezuela to be the most compelling. Epic rainstorms, creepy insects, and relentless heat abound for the Venezuela team, and the result is a moving journey that changes their lives for the better. This is a well-made show that shows the power of camaraderie and survival skills. For fellow urban professionals, this is an inspiring look at the adventure of a lifetime.
Long Way Round & Long Way Down
Although these are two separate shows, they're technically two parts to one journey. Both a documentary show and a book, Long Way Round series that follows actors Ewan McGregor and Charley Boorman on their motorcycle trip around the world. They take–you guessed it–the long way round from London to New York City, trekking across the continents and meeting a multitude of challenges along the way. The book is also worth a read. Long Way Down is the second part of this journey, filmed a few years later. During this journey, McGregor and Boorman travel from Scotland to South Africa.
Lewis & Clark: Great Journey West
This National Geographic documentary is fascinating and educational and is a good doc to watch with kids on their summer break. Narrated by Jeff Bridges, this documentary recounts Lewis and Clark's expeditions across America. This film has been praised for its authenticity in recreating their journey. Although this is more of a historical documentary, the spirit of adventure runs throughout.
180 Degrees South: Conquerors of the Useless
In this 2010 documentary, explorer Jeff Johnson retraces a classic 1968 trek taken by Yvon Chouinardand and Doug Tompkins in a Ford Econoline van. Johnson's life goal was to climb the Corcovado Volcano in Patagonia, and his journey from California to Chile is documented in this film. Johnson planned his trip with the help of Tompkins and Chouinardand. This film will certainly inspire you to create some big life goals of your own.
What's on your to-watch list this summer?