Ruger 10/22 Takedown Roll-up Case
Jon Stokes 05.31.14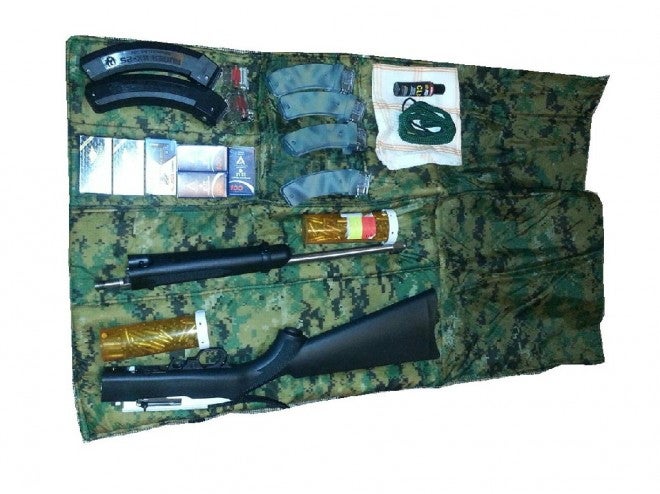 In the south, we have the darndest business combinations–there's a place in my home town that is both a BBQ joint and a self-storage warehouse business. People will put just about any two things together and make a business out of it.
I don't know where the site Flower Pot Heaters and Gun Cases is based out of, but I wouldn't be surprised to learn that they're down in Dixie. At any rate, I ran across this company while perusing our sister site, TFB. They make fantastic little roll-up case for the Ruger 10/22 Takedown rifle, and our own Pat Cascio has given it rave reviews on SurvivalBlog.
Check out the video above. This thing is seriously cool. I almost want to buy a 10/22 Takedown just to buy this case for it. What a great covert carry option.
I'm a huge fan of these types of non-gun-case-looking cases because you really don't want to attract attention, no matter where you live. I carry my long guns to the range in a soft guitar case. It's just the right size, works really well, and has tons of storage for magazines, ammo, tools, and anything else you want to bring to the range.