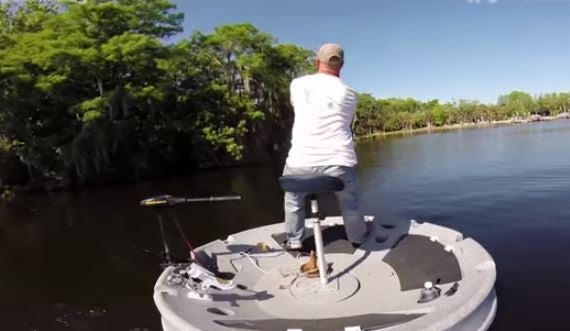 Ultraskiff's patent pending product, Ultraskiff 360, is an innovative new personal watercraft designed for fishermen, hunters, or pleasure boaters.
The Ultraskiff 360 is a lightweight round boat with a transom, battery storage compartment, 3 large utility storage compartments, drainage system, bow/tow ring, side bumper, 6 rod holders, 2 handles, 4 cleats, 4 cup holders and 8 strap guides. The boat also comes with a Patent Pending Detachable Pedestal Mount that allows you to customize the boat with the seat and pedestal system of your choice. This Detachable Pedestal Mount makes the boat easier to transport by vehicle or by hand.
Here is a link to the product benefits on their site.
SHOP NOW