The Importance of Shooting One-Handed
Oleg Volk 07.02.14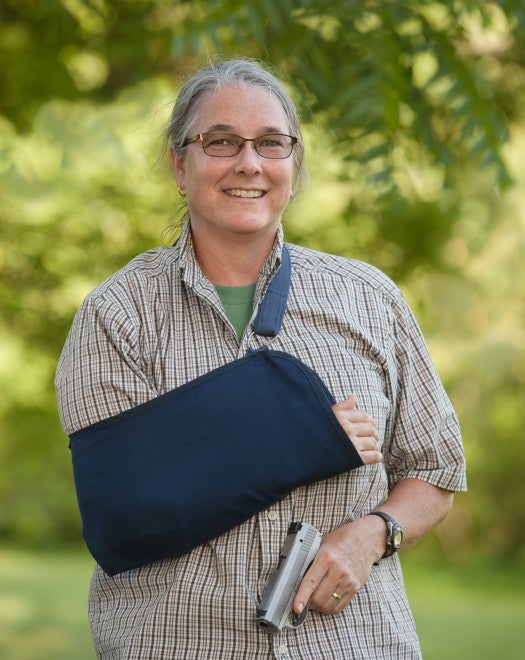 One of the most important consideration in choosing a defensive handgun should be your ability to run it effectively with one hand. There are two main reasons: 1) You might not have both hands available due to an injury before or during the fight and 2) You may have to fire before the support hand can reach the strong hand.
Here's a checklist for evaluating the suitability of a handgun for one-handed use:
Can you handle the recoil? With revolver, do you lose the grip with every shot? With a semi-auto, do you get stovepipe jams regularly?
Can you reach the trigger, especially in double action position? In the picture below, the shooter can pull only with the pad of the finger, resulting in insufficient leverage and poor accuracy.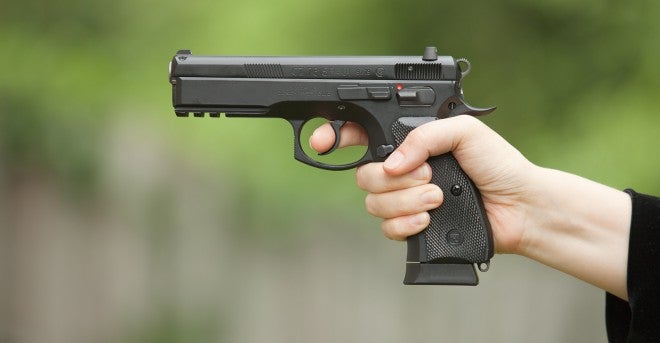 Can you manipulate the essential controls without altering your grip? Sig P210, an otherwise excellent pistol, has a safety that's too far froward to be reachable by most people.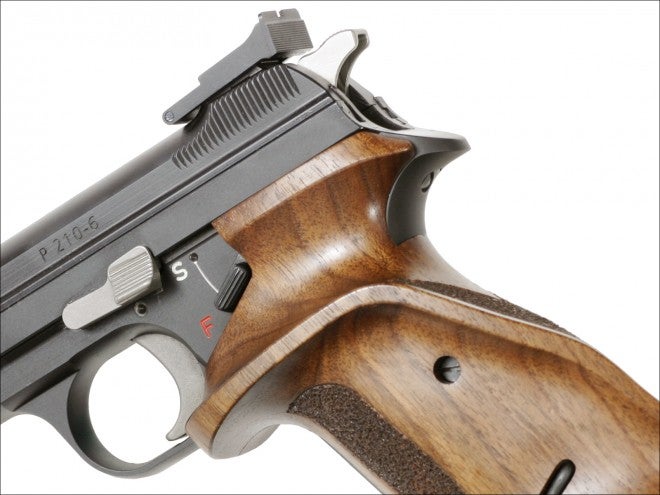 Can you hold up and balance the gun to aim accurately? Very front-heavy weapons can be problematic.
While two-handed firing is more effective, do check how one-hand friendly your handgun would be. It may be important for real-life uses.