Ivory Bans are Bad News for Gun and Knife Owners
Russ Chastain 07.25.14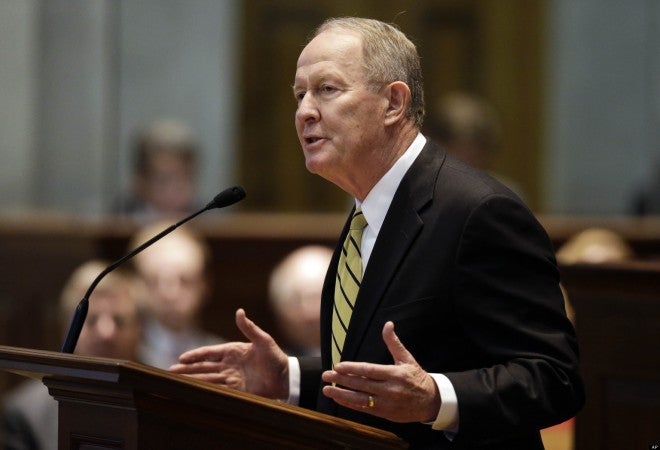 It's not news that the White House rarely pushes anything that really helps people or animals, but this year they've taken it further–and that could result in more trouble for gun owners.
The importation of African elephant ivory has been banned for more than two decades, but ivory could still be legally bought and sold within the USA. An Obama-issued executive order banning most trading in ivory is now being enforced by the U.S. Fish & Wildlife Service (USFWS).
It all sounds warm and fuzzy, as if we Americans are trying to protect large mammals on a distant continent. But the end result is anything but beneficial, and Sen. Lamar Alexander (R-TN) is trying to protect Americans from the White House by introducing S.2587, the Lawful Ivory Protection Act of 2014. This would protect antique firearms, knives, musical instruments, and other existing ivory products.
Alexander's bill would amend actual law (only Congress can create laws; the White House can't) by adding exemptions on ivory possession to the Endangered Species Act of 1973. Under current conditions, a gun owner who travels outside of the USA with a firearm containing ivory (such as a front sight bead, decorative inlay, or ivory handgun grips) is unable to bring that gun back into the USA. S.2587 would change that, so that existing ivory products can cross borders in both directions.
For those of us who are concerned that this administration is trying to take away our guns, this regulation could actually do that. If this regulation is approved, when you decide to sell a gun, a guitar or anything else across state lines that contains [legal] African elephant ivory, the government would actually take them away – even if you inherited them or bought them at a time when the sale of ivory was not illegal.

"I support stopping poachers, and I support stopping the trade of illegal ivory. What I don't support is treating Tennessee musicians, antique shops, and firearms sellers like illegal ivory smugglers… This legislation will stop the administration from taking away our legal guns, guitars, and other items that contain legal ivory if we try to sell them across state lines." – Sen. Lamar Alexander, Senate floor, July 24, 2014