KnifeTests.com Gerber LMF ASEK Destruction Test
Ashley 08.12.14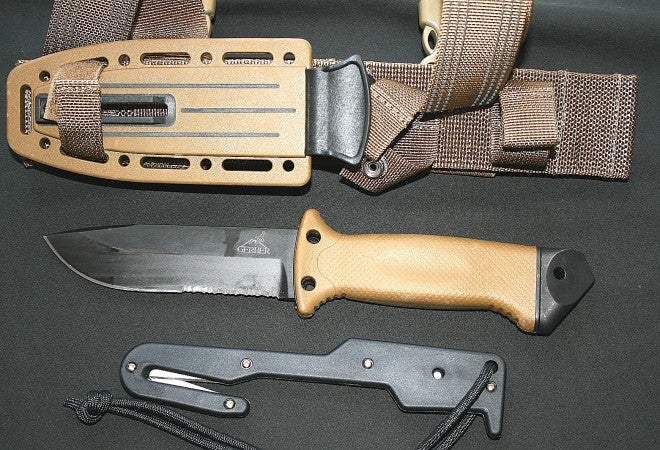 This week's KnifeTests.com destruction features the Gerber LMF ASEK, which retails for about $80-$100 online. It's a fairly tactical-looking fixed blade, and Gerber dubs it a "rugged, versatile survival tool." The blade is half-serrated with two holes for a spear.
Noss tests the limits of this knife in the usual ways. He first peels and slices an apple, and then drives the knife tip-first into a sheet of metal. The knife quickly embeds itself into the material. From here, Noss uses the knife to cut out a large portion of the material, which it does well given the knife's sharpness. Then, he uses the knife to carve notches into wood and concrete. Eventually this begins to chip away at the knife, but it puts up a good fight. Finally, the knife reaches a breaking point–pun intended–when subjected to a pressure test.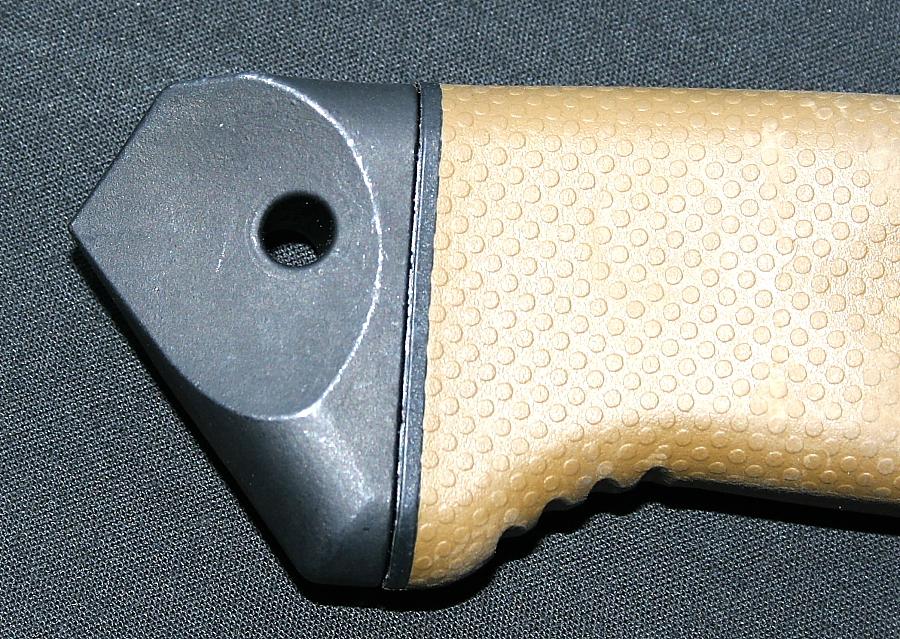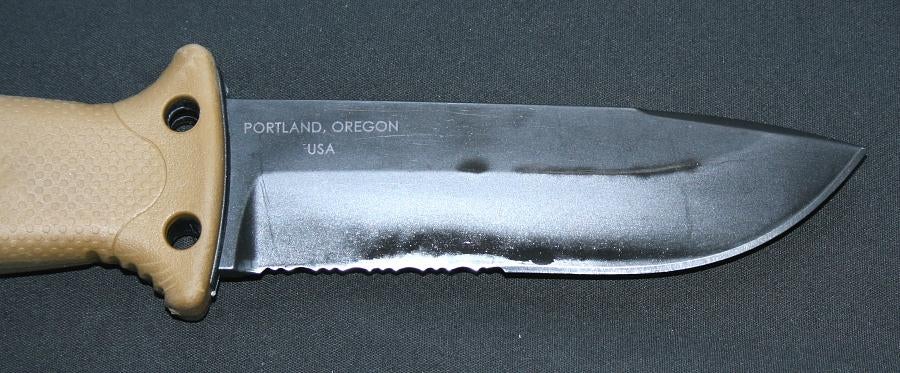 Check out the 7-part destruction test below, and watch past tests at KnifeTests.com.