One to Watch: Prometheus Design Werx Standard Issue Dog Tag
Tony Sculimbrene 09.01.14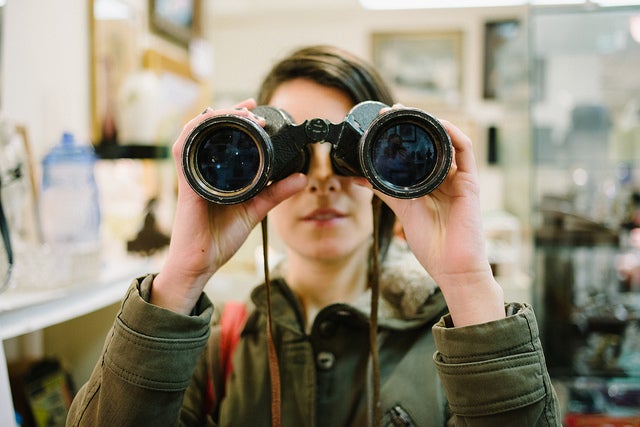 Suppose you start out in the gear world and you hit it big with your first major project. Everything goes exactly like you want. The products you design and have produced are awesome. The aesthetic you have is like nothing else on the market. It is trend setting. And best of all, you don't have customers, you have fans…no not fans, FANATICS.
That was Patrick Ma at Triple Aught Design. He founded the brand, but later left. It was like a baseball player leaving the game after winning Rookie of the Year. But Patrick's absence was only temporary. He hadn't left; he was planning his second act. And we have recently been treated with seeing what it is.
That second act is Prometheus Design Werx, and boy has the debut been amazing. Patches fly off the virtual shelves. T-shirts are so hot they are being flipped for 300% on eBay. The hard goods have been even more difficult to get. The two knives offered thus far, collaborations with Craig Camerer, have been incredibly hard to find. And best of all, each and every one of these items has both a distinctive "Patrick Ma" flair and yet looks totally different from the stuff he was doing at Triple Aught Design. That is the sign of a true greatness–the ability to change but remain true to yourself and truly distinctive.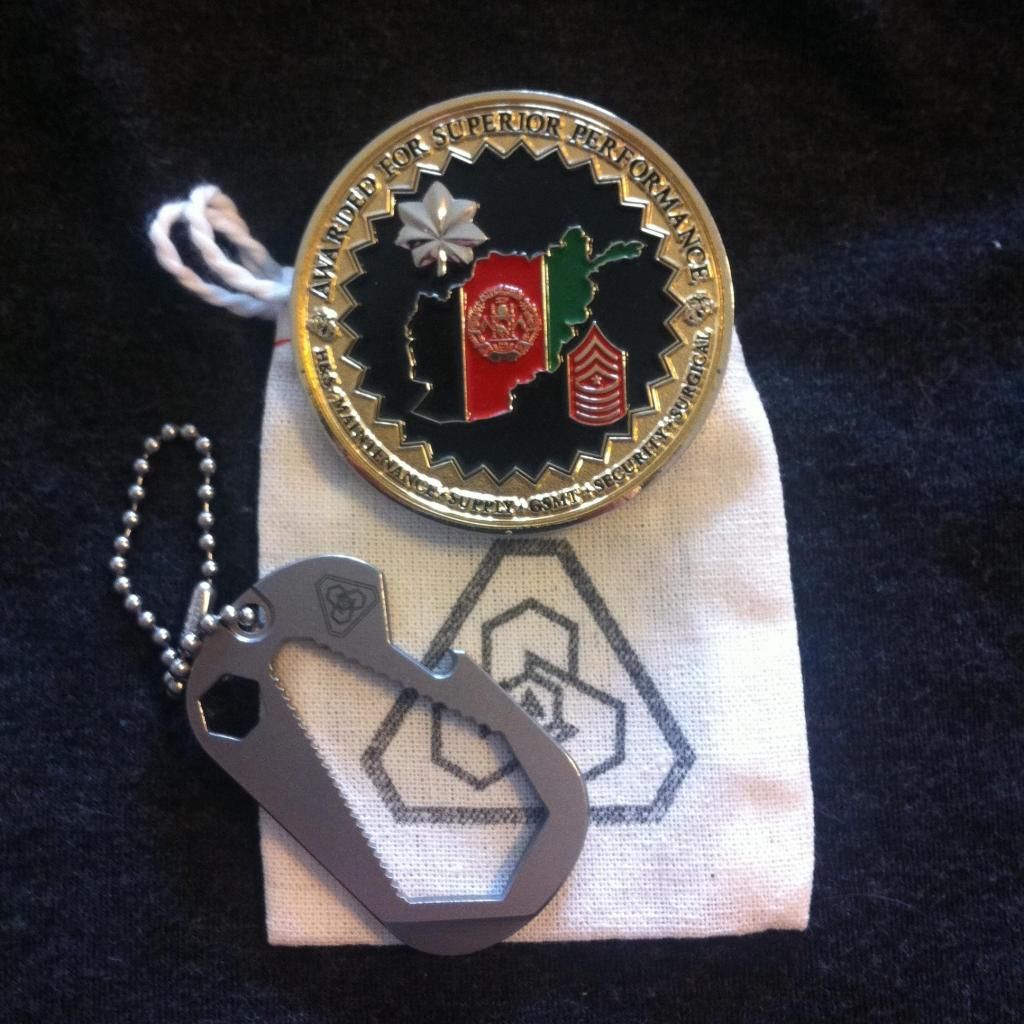 For EDC junkies, the item of choice has been the Standard Issue Dog Tag. It is a One Piece Multitool (OPMT) with the same footprint as a US military dog tag. The tool is made of 6AL-V4 titanium and is designed to be worn around the neck or tucked into a pocket. The tool complement is pretty standard for OPMTs: a bottle opener, a "universal" closed end wrench, a hole for 1/4 inch drill bits, and what the product page calls a "battery bay" driver, but everyone else calls a flathead driver. It also looks like it could be pressed into some prying duties.
The entire tool has a nice bead blasting and has been chamfered all the way around. This is an object that will feel nice and solid in the hand. The titanium means that it weighs a pittance, tipping the scales at a measly .4 ounces. The fact that it also eschews the hard angles and sharp edges of virtually every other OPMT on the market means that it can legitimately be cast as an "around the neck" tool. The idea of wearing an Atwood around you neck just sounds uncomfortable.
Of course because of the limited run and the fanatical following that Patrick Ma has among gear geeks, the Dog Tag has been sold out almost continuously since the Prometheus Design Werx site went live around a month ago. Sleek, innovative OPMTs are basically cat nip to gear geeks right now, so having one available for such an affordable retail price (secondary market prices are anything but reasonable), makes the Dog Tag tool a great seller. Keeping close tabs on the site and PDW's social media leads me to believe that it has been restocked at least three times and sold out within minutes each time.
The Dog Tag tool is the herald of great things to come and because this Patrick Ma we are dealing with, and that's just par for the course. Gear geeks, behold another source for insanely tempting and handy gear.