Review: Little Machine Shop HiTorque 3960 Tabletop Mill
Major Pandemic 09.09.14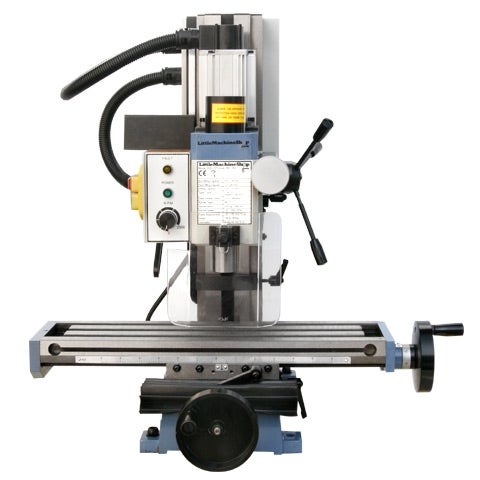 After a long wait and even longer decision process, I decided to spring for a tabletop mill. I settled on one that is capable with harder materials and with enough capacity, power, and flexibility to tackle even larger sized home fabrication and machining projects. I do have a 14" tall 20lb $400 Micro Mill from Proxxon, which is a wonderful tool, but it's essentially a glorified precision Dremel Tool in Micro Mill format. It works great, accepts Dremel bits, but definitely has its capacity, power, and bit size limitations. Even for finishing a roughed-in polymer AR-15 80% lower receiver with the drill press, the little Proxxon worked but was painfully slow and at its limits. I needed more power.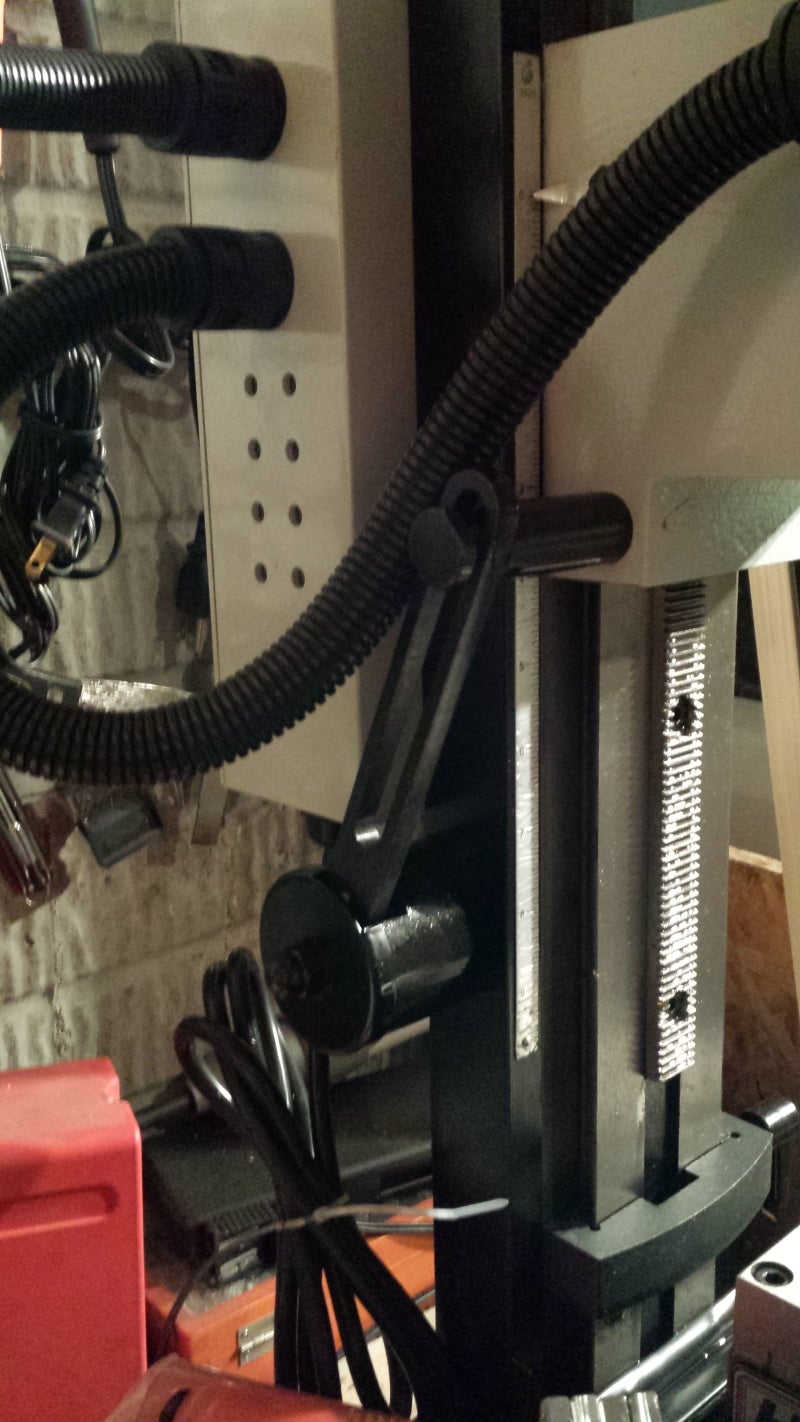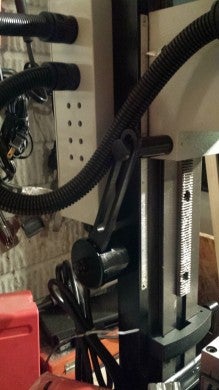 For the "semi-serious/professional" home hobbyist, a "tabletop" mill offered a very nice balance between a huge floor standing mill large enough to take up a garage stall, while still having a large enough tool to be useful and that fits on a bench. Keep in mind that your typical Mini Mill is around 160lb, about 24″ x 20″ x 30″ in size, maintains .001" tolerances, and generally built or milled from cast iron.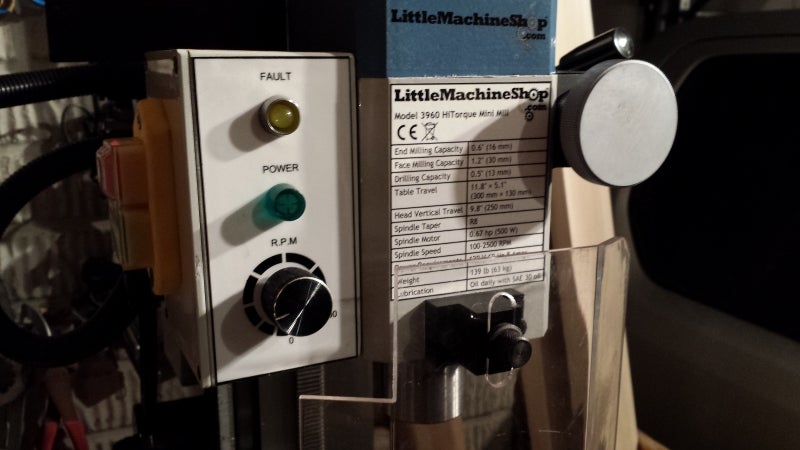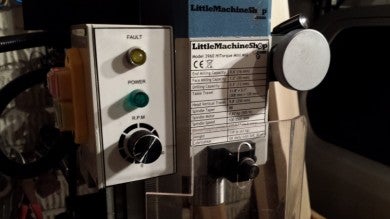 These "tabletop" mills are not light or light duty by any stretch of the imagination, but they do not weigh 2 tons either. The new class of mini-mills, such as this Little Machine Shop HiTorque 3960 Mini Mill, delivers over ½" end milling and drilling capacities and nearly two square feet of table movement.
After looking around at tabletop mills from Grizzly, Harbor Freight, and MicroMark, I choose the Little Machine Shop HiTorque 3960 model simply because it offered more capacity, torque, and features than the competition. They were also the most helpful on the phone in determining which mill would be the right fit for me. I put the HiTorque 3960 to use immediately, finishing various 80% AR-15 lowers and working through a number of other little customer projects.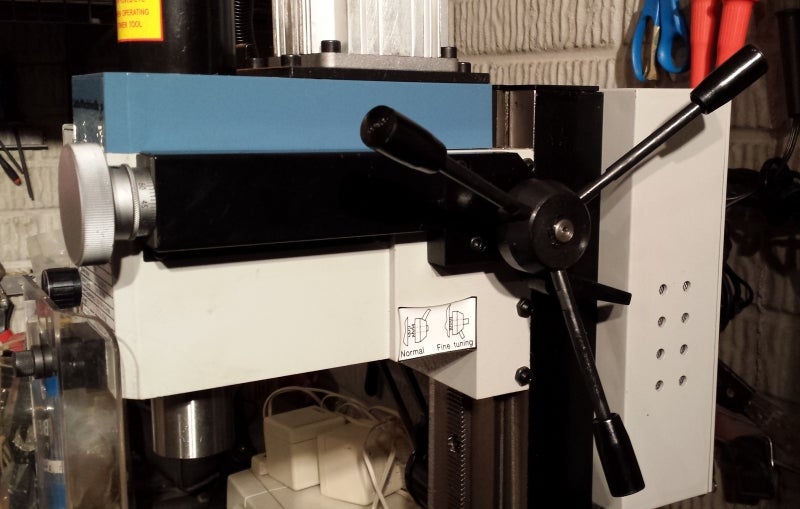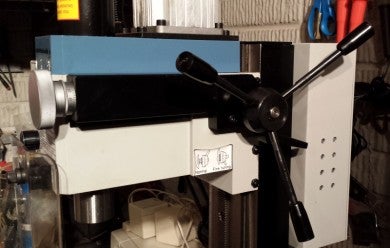 Like many of the available Mini-Mills on the market, you will still need some sort of startup tooling kit that includes at bare minimum a vise, a few mills, and arbors. Some of the more comprehensive tooling packages include extras that most pros rarely use with a mill. I settled on Little Machine Shop's Essential Package, which included a premium vise, mill bits, and accessories. It was enough to get me started without going crazy with things I didn't need. I did add a drill chuck because it is always handy.
Little Machine Shop was founded by hobbyists for hobbyists. The result has been a continual drive to deliver the highest quality and the most feature rich machines. Their goal has been to deliver the features of the big expensive floor standing machines in less space and for far less money. Based on my experience, they are delivering on that customer promise with these machines.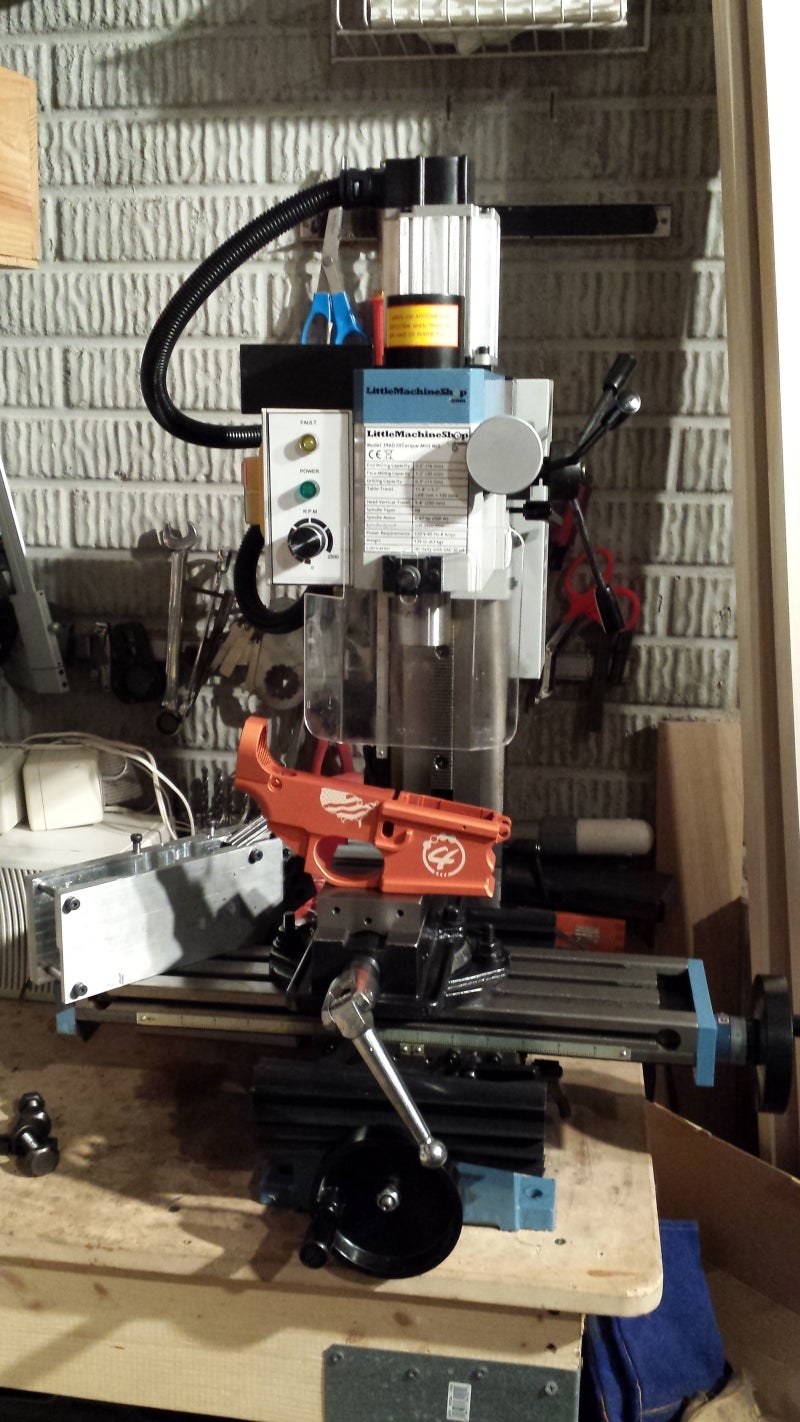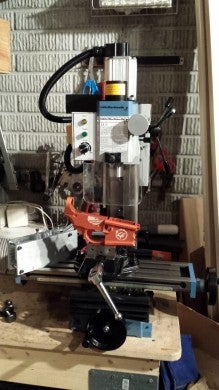 Fit, Finish, Feel, and Features
My Little Machine Shop HiTorque 3960 and accessories arrived via common carrier. It was dropped off next to my garage, and I gleefully cracked open the crate to inspect my purchase. I always say that you know you purchased something seriously cool when it arrives via common carrier on a pallet.
Even though I knew the specs, the HiTorque 3960 was far bigger than what I was expecting, and it was far heavier than I thought when I was deadlifting its stout 160 lb weight onto my bench. This mill is about the maximum weight I would want to drag into the basement or move around with just one person. The next size up to a floor standing mill model would require several burly looking men with special moving equipment. For me this is the perfect size.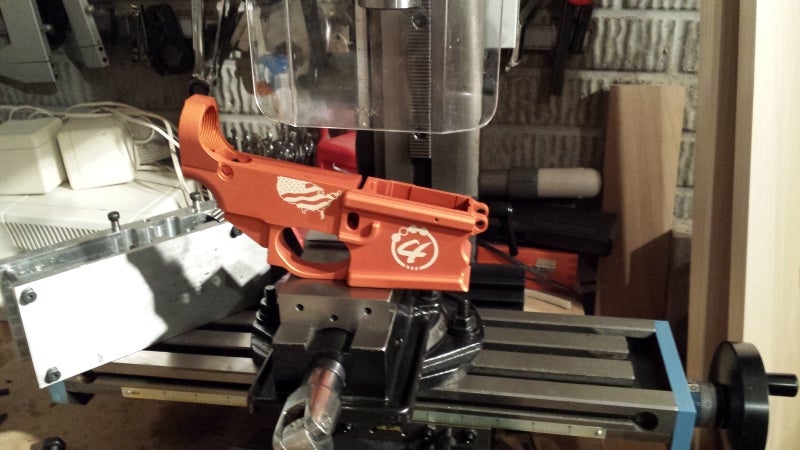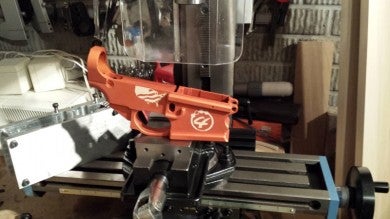 One reason I choose the Little Machine Shop HiTorque 3960 over other models was a fixed and pre-calibrated (to 90 degree) column that the mill head rides on. The mill also boasts a brushless motor that delivers smoother and considerably more torque than other standard typical brush motor designs. Finally, the fit and finish is higher, and the table X and Y axis movement is more than other competing models.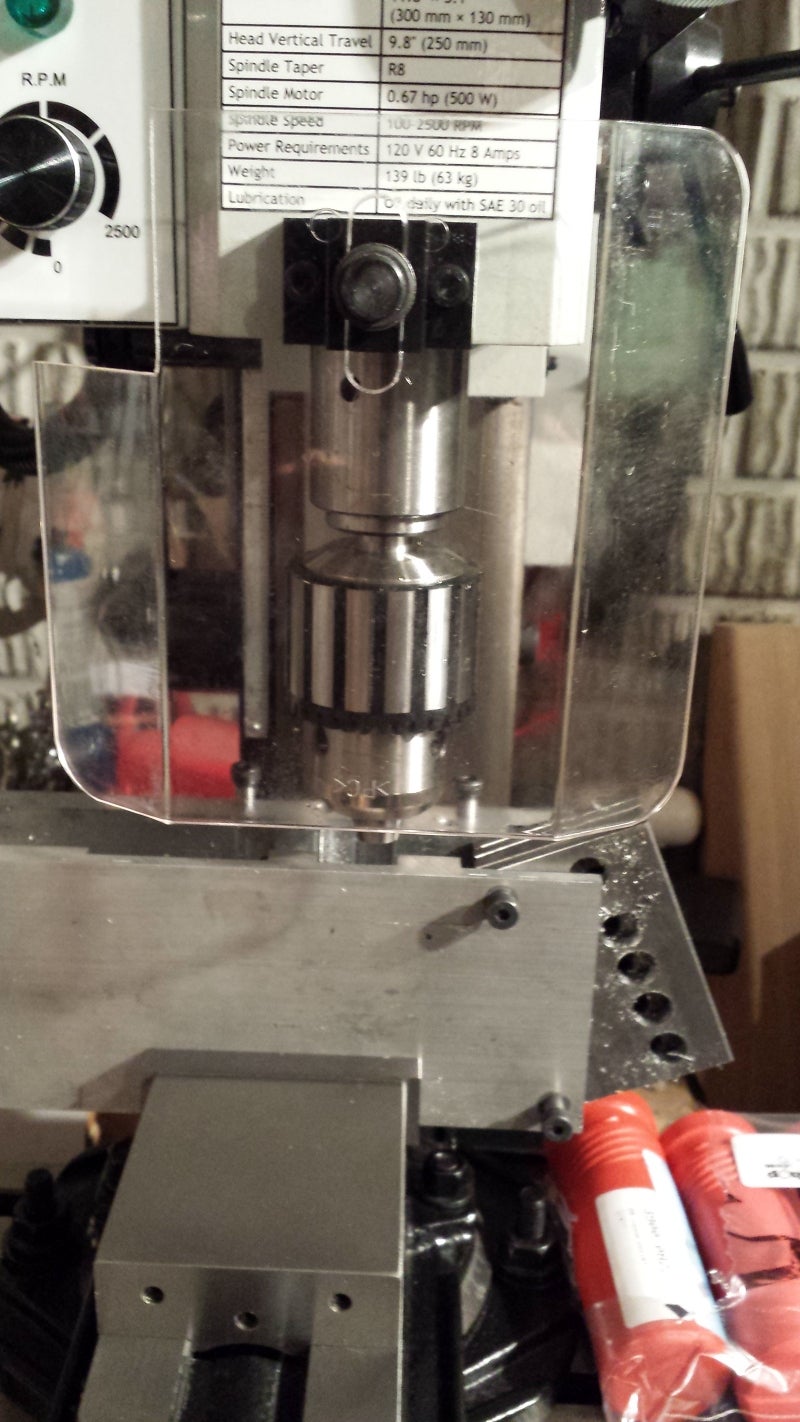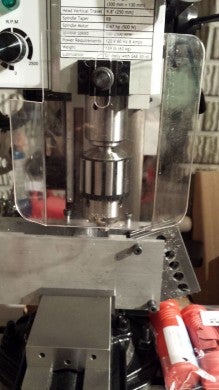 The HiTorque 3960 features the most powerful motor and highest low-speed torque in its class, no gears in the spindle drive, the largest table and X-Y travel in its class, and a standard R8 spindle.
Many people think they want a tilting vertical column to mill various angles, but the challenge is that on any mill, realigning the vertical column to a perfect 90 degrees is a painful and time consuming process. Additionally, a solid column adds exponentially more strength and stiffness to the overall mill and cannot be torqued out of alignment during milling. Unless you have a very specific need for milling angles, Little Machine Shop and the other competitors all seriously recommend steering away from an adjustable column mill.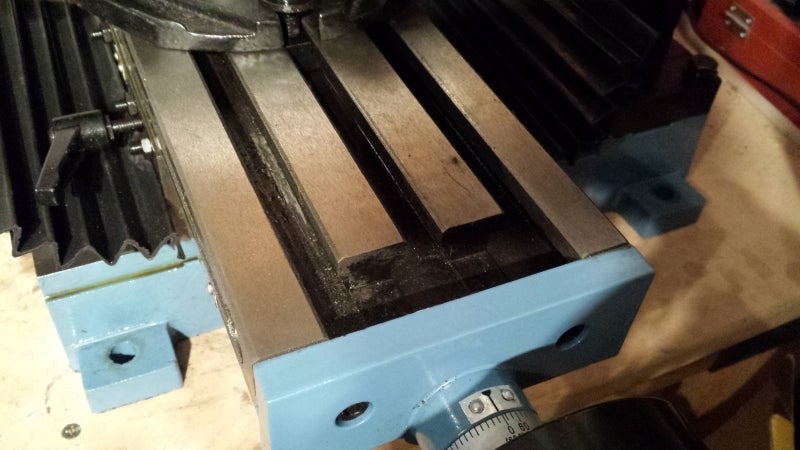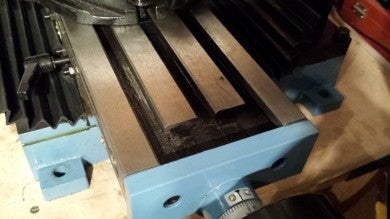 Setup was simple. Uncrate, un-bolt from the crate, and bolt down on your bench. I attached and squared the vise on the table, slid in a collet and two-flute end mill, lubed all the sliding points, and was ready to start my maiden project.