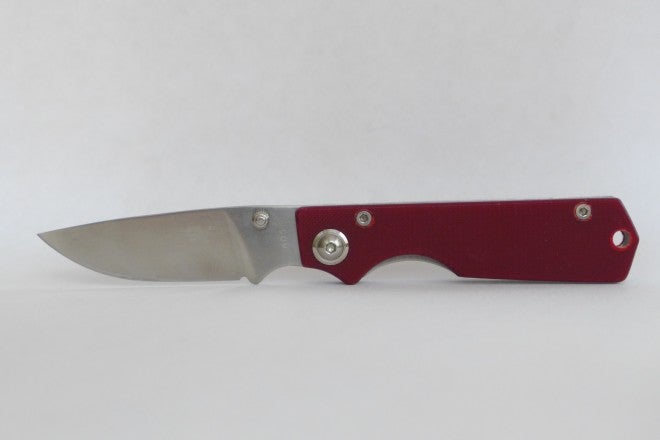 This is the third year for which I've done an annual review of options for EDC set ups. Here are links to the previous two recommendation series of articles. The idea is to recommend a pair of tools–an edged tool and a light–to supplement the wallet/keys/phone/watch combo most people have.
I've tried to balance the budget between the two, but if there were products that worked and allowed me to save pennies for the other half of the "light & saber" combo, I did that. I am not a huge stickler for price. Going over a few pennies isn't an issue, but I did try to be really true to the market prices folks actually pay. With that said, here is the first of the series for 2014, the very difficult $25 and under pair.
In the past I eschewed the uber-budget brands from overseas. I skipped, on purpose, all of the Bees, Elans, and San Ren Mus of the world. They represent a bit of a gamble–it's hard to figure out just who to send stuff to if it breaks, and really is it worth it to do so with a $7 gadget? But the recent experience I had with the San Ren Mu 605 has opened my eyes. If you role the dice and get one with good fit and finish, it is actually quite good. And this gamble isn't all that different from what you do when you buy a Buck or a Gerber knife. Their widespread problems with fit and finish basically put you in the same position you're in when you buy one of the overseas brands, though in the case of Buck and Gerber, at least you know who to send your busted stuff to.
So with the uber tight budget of $25 for both a knife and a flashlight, you have very few options. Given that, here is what I would recommend:
Knife: San Ren Mu 605 ($7.95)
Light: Fenix e05 (2014 edition) ($13.95) (NOTE: Be sure to get the 2014 edition because it added multimode output, which is the reason the light is so good.)
If you buy these two together, they will still come in under $25 including shipping from Amazon. Pretty damn good.
The SRM 605 has been referenced around the internet as the budget Strider PT, but I don't find that comparison to be apt, having owned both. The PT not just better made, and it is significantly bigger. It's hard to explain just how tiny the SRM 605 is, and most of the time, knives this small don't work. However, thanks to some clever design features, the SRM 605 actually works quite well. The finger choil gives you a real, four-finger grip. The 8Cr13MoV steel is, as I have come to realize over time, perfectly acceptable (though nothing more than that). The fit and finish on the unit I had was quite good, and lock up was flawless. Even the deployment was great. For the price, it's hard to beat the SRM 605.
As for the flashlight, I have not owned or used the E05 made from 2014. However, I have purchased more than my fair share of E05s as gifts. Among the many E05s I purchased, two went to nephews who both wanted a flashlight for Christmas, and they were the perfect price. A few years later they still work great. The additional lumens makes for a nice upgrade, but the real boon here is the additional modes, with a decent high, a useful medium, and a good low. It's just hard to challenge this new budget 1xAAA light from Fenix. You certainly won't find any other real flashlights from known companies at this price with these features.
Taken together, these two could be a person's first EDC. They are a no-nonsense pair that represents a huge upgrade over "Knife" and $1 bargain bin flashlight. Even more seasoned folks could find a use for this pair, putting them on a keychain, a tool keychain or even in the car or at work as a back up. They are both "real" items, fully functional and without fatal flaws.

SHOP NOW
Other Considerations
I like the Swiss Army Knife Rambler. It has a very nice tool complement, but for me, the pen blade is just too small. It feels like anything more than an envelope is really pushing things. I have a Rambler and I have used it for a while. Nothing has happened, but I would never consider it my primary EDC blade.
I also like the Gerber Dime. It is stout enough to use as a primary blade and its price tag would work here, but it would mean the E05 is out of the running. The Dime's tool complement is the best of any of the micro multitools, besting the Leatherman PS4 with the inclusion of a very useful clam shell cutter. A pairing of the Dime and the E05 would make a very capable set up but would come in about $10 over budget.
SHOP NOW
Another option would be to go with the
Gerber Shard
in the edged tool slot.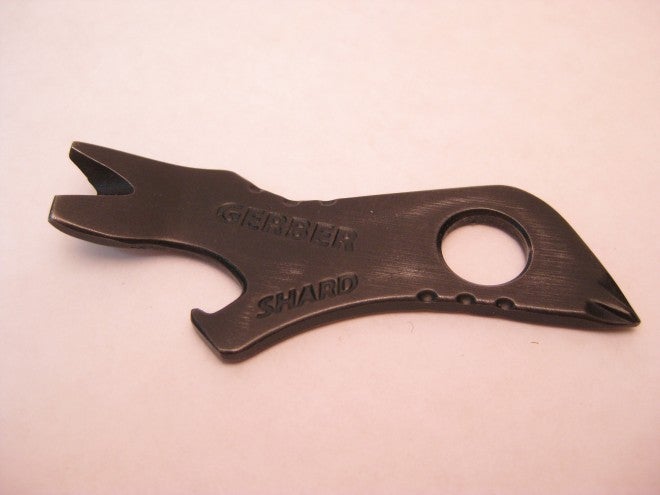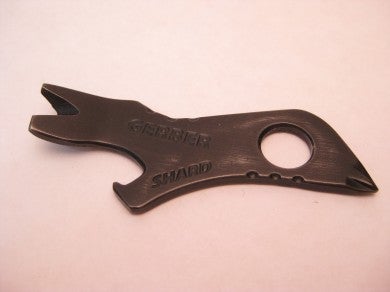 Yes, I know it is not an edged tool, but it can puncture packages in a pinch (oh the alliteration). I have found that only a few of the uber-pricey custom one piece multitools (OPMTs) are superior to the Shard, thanks in large part to the inclusion of the always awesome 3D Phillips driver. The lack of even snag edge holds the Shard back a bit, but for the price it is hard to beat.
One new entry that is worth a look comes from the Leatherman "By the Numbers" series of OPMTs. Though there are a lot of tools in that series that look identical to each other, the #4 stands out. Not only is it totally different from the others, but its inclusion of a real bit driver makes it super awesome at $13. The fact that it also has a snag edge gives it a leg up on the Shard. It technically puts the pair over budget by a dollar or so, but that's close enough. Definitely worth a look.
In the flashlight category, I know a lot of folks are tempted by the size and price of button cell lights and I too have been wooed, but they are, uniformly, bad values. First, none of them have anything like a real high. The iNova, the LRI Photon, and the Fauxtons out there all come in around 10 to 15 lumens of pure flood, basically meaning they can only light up a doorknob and that's it. Additionally I haven't had one last all that long. Yes, I know they are designed to be "semi disposable," but for the same price or a little more, the E05 is a REAL light.
Finally, and most troubling, the button cells are both difficult to replace (though the iNova is an exception) and more expensive than the light. You can get them cheap, but you have to buy is such large quantities that its price prohibitive ($100 for 500 or something silly like that). Also, I have tried out the Sipik and other uber budget lights, and while they are better than the button cells with the release of the 2014 E05, they just don't seem worth the trouble. They run about half the price of the E05, with about 1/10th the reliability. Between gritty threads and off-centered emitters, its not worth it. Just pony up the $13.95 and get a real light.