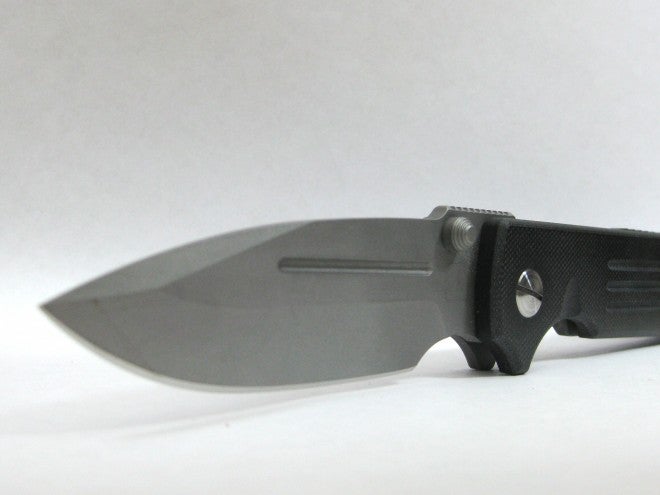 The Sebenza has forced me to break that smooth curve of doubling the price range in each article, because it basically sets the tone for the market. There are a lot of $300 knives (i.e. the Sebenza's price), but not as many $250. As such, the price range here is $600 for the pair.
Now we are getting to the part of the market that is absolutely booming. The gear here is outstanding, and a lot of it, like the very cool Rexford Utility Tool, is very different from what we have seen in the past. There is a lot of stuff in this price range that folks on the Internet absolutely love. The Chris Reeve Sebenza has legions of fans, and it deserves them. Various Striders have fans. Lots of folks love Emerson knives. And at this price range all or almost all of the product lines of Spyderco, ZT, and Benchmade are available.
Knife: Triple Aught Design Production Dauntless (pictured above).
Light: HDS Rotary
The production Dauntless is a really great knife. It is big, even bigger than the specs would indicate, but here everything is deliberately designed for superior cutting performance. No production knife I have seen is as good in-hand, thanks to a very well done handle shape and a good half-and-half finger choil. Oh, and the knife is friggin' awesome looking.
One thing that really surprised me handling the production Dauntless was just how good of a slicer it was. Knives of this size tend to err on the side of prybar instead of cutter, but the Dauntless got that balance just right. The slicing ability and the choil give you a ton of control.
As for the light, let's be candid. The HDS Rotary isn't the brightest light. It is also not the smallest light, and it has no clip. In short, on the paper it is probably not all that enticing, but the HDS Rotary is my go-to light in a collection that includes a Nichia 219 Spy 007, a Mk. II Aeon, and a McGizmo Haiku. It simply works superbly well. It's durable, it's bright enough, but most importantly it is easy to use. The UI is the best on the market and as Apple has taught us, all the technical prowess is useless if the UI is no good. I have never been disappointed with this light. And here is the real test: in a recent emergency, with a choice of about a dozen lights, I automatically reached for the HDS Rotary.
Other Considerations
There is this little knife called the Sebenza, you probably have heard of it, right? It's pretty good. There are a few variants, but if I had to choose, I'd probably go for a version out of the budget, namely the carbon fiber Small Sebenza 21 Insingo, which is a Knife Art exclusive. The Insingo blade shape is so handy that it seems better suited than the already great clip point.
Strider makes few good EDC blades, but only the PT is in our price range. The PT is great in the hand, but the grind is a bit, um, chubby. A hollow ground PT would be positively killer.
Emerson makes a few knives that are practical for EDC: the Mini CQC7, the Mini A-100, and the Mini and Micro Commander.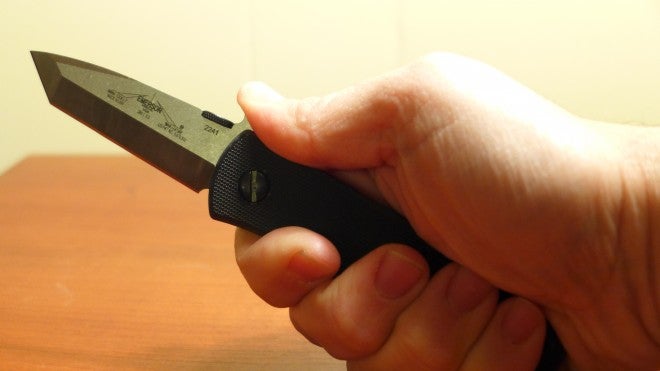 I like the Mini A-100 the most, but the odd Emerson grinds annoy me. As someone who uses chisels pretty regularly, it's apparent that the chisel grind is ground on the wrong side. That said, if precision tasks aren't an issue, these knives are built like brick houses.
There are a bunch of special or limited edition ZTs, Benchmades, and Spydercos in this price range, but I generally avoid buying knives that are just like cheaper knives but for a few materials upgrades that don't matter to me. The ZT0560 is a good knife, but it is BIG. The ZT0801 is a more manageable size and flips like a gymnast.
CRKT's Hi Jinx is also in this price range, and unlike the ZTs, Benchmades, and Spydercos, it is not just a gilded lily. If the fit and finish are up to snuff, it looks like a good, though very large, EDC. The knife won Overall Knife of the Year at BLADE 2014, which is a good thing, but the community feedback and sales data are more important. There were a few folks that complained of a sticky lock, but that seems to be something CRKT has taken care of. As for the sales data, the run sold out everywhere in about 4 days. They are readily available on the secondary market, though.
Lionsteel and DPx (which uses Lionsteel as an OEM) have a few good knives in this price range, though my favorite blade is well outside of the limit. The TiSpine/Aculus, a truly amazing piece, runs $475. I have had the chance to use both the SR1 and the DPx HEST/F, and truth be told, I'd prefer the HEST/F. It's a little smaller and a little more practical, but both are phenomenal knives. The TM-1 from Lionsteel also falls in this price range and has all of the hallmarks a good knife. Plus I think it is the only integral lockback ever made, and it has a bearing pivot.
Finally, there is the AG Russell Acies2, a knife that seems criminally underrated online. It's a Ti framelock with ZDP-189, and it is probably made by Kershaw. That seems like a potential winner to me.
I don't think I can recommend the EDC6 and EDC10 from William Henry. I have handled them a few times, and while the fit and finish is superlative, the materials and the design are pretty ho-hum. I like D2, but on a knife that is claiming an ultra premium heritage, it seems a little below par. I also dislike the feel of the aluminum handles (again with the below par materials). They are pretty, no doubt, but that's about it.
With flashlights, it's more difficult. We are right at the price ceiling for most production lights. You can score just about any SureFire, but with $300 you can probably do better. Surefire is in a weird spot right now–too expensive for a lot of people and not nice enough anymore for the enthusiast. Oveready makes a slew of hopped up SureFires, many capable of blowing up your eyeballs with easily more than 1,000 lumens. But if it weren't getting the HDS Rotary, I'd opt for a TorchLAB Moddoolar from Oveready.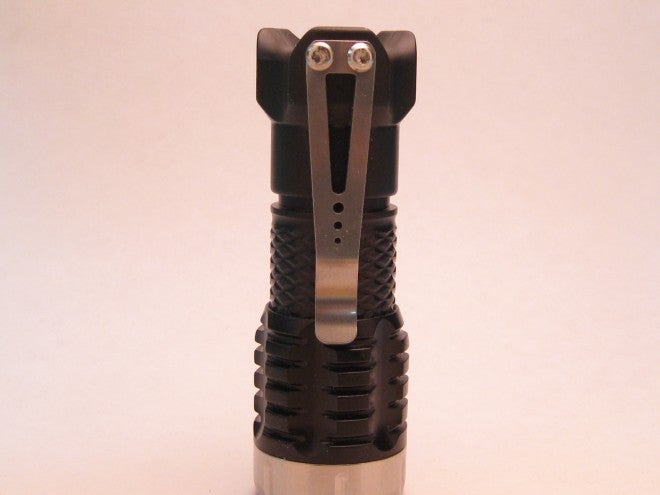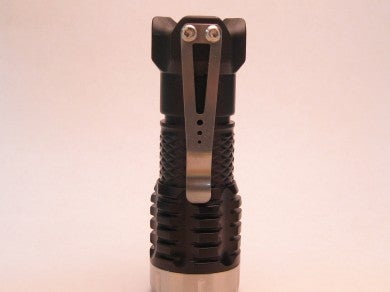 The output is great, the design is bulletproof, and the Triad tailcap is simply perfect. LED Lenser is finally a consideration now that they make lights that can tailstand. That said, around $300, the Moddoolar offers both more lumens and more flexibility.