FBI's Report on Mass Shootings "Misrepresentation" and "Politically Driven"
Russ Chastain 10.10.14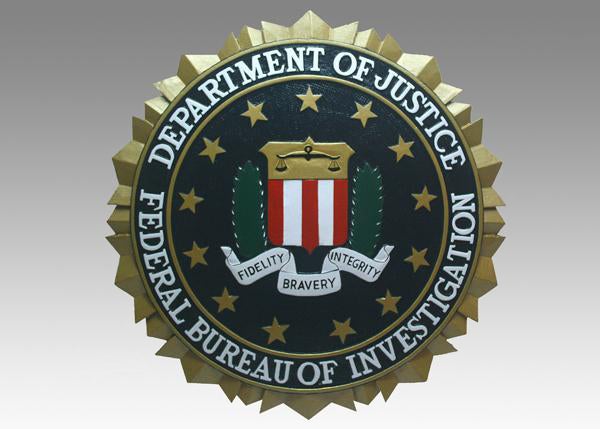 On September 16, 2014, the Federal Bureau of Investigation (FBI) released a report asserting that "mass shootings" have become more frequent since 2000. This report was widely cited by many media outlets, and because it was government-issued, the data was trusted. As it turns out, the data is far from trustworthy.
After examining the FBI, the Crime Prevention Research Center (CPRC) calls the FBI report a "misrepresentation," among other things.
CPRC, a "research and education organization," conducts research on laws and their relationship to public safety. They are not a gun lobby, and their website states clearly that CPRC "has 501(C)(3) status, and does not accept donations from gun or ammunition makers or organizations such as the NRA."
CPRC's report reveals many errors and apparent falsehoods in the FBI report. Here is a short excerpt:
"But the FBI made a number of subtle and misleading decisions as well as outright errors. Once these biases and mistakes are fixed, the annual growth rate in homicides is cut in half. When a longer period of time is examined (1977 through the first half of 2014), deaths from Mass Public Shootings show only a slight, statistically insignificant, increase – an annual increase of less than one percent."
The FBI also included cases that were not mass shootings, in which zero or one person were shot. It also omitted 20 incidents in which two or more people were killed in a public place. Conveniently, most of those happened early in the FBI's cited time frame – falsely indicated an increase.
CPRC also reveals that "mass public shootings have only increased ever so slightly over the last four decades," and that "While the FBI study discusses 'mass shootings or killings.' their graphs are based on many cases that had absolutely nothing to [do with] mass killings or even killings of any kind. Out of the 130 cases… 32 instances involved a gun being fired with no one killed. Another 35 cases involved one single person murdered."
In other words, the FBI report left out confirmed "mass shootings" that happened early in the period of time covered, and then padded the later numbers by including crimes that were absolutely not mass shootings. By doing so, the FBI report claimed a dramatic increase that is absolutely false.
Here is CPRC's conclusion:
"Clearly, the FBI report contains significant errors. The FBI is not studying all the mass public shootings that occurred over the period of time and also pads it with non-mass shootings. Correcting their errors and focusing on mass public shootings cuts the size of the claimed annual increase in deaths in half. Using data back to 1977, collected in previous research, virtually eliminates any increase in mass public shootings. The FBI report appears to be politically driven." (Emphasis added)