DIY: A Simple Target Stand for Your Home Range
Russ Chastain 10.27.14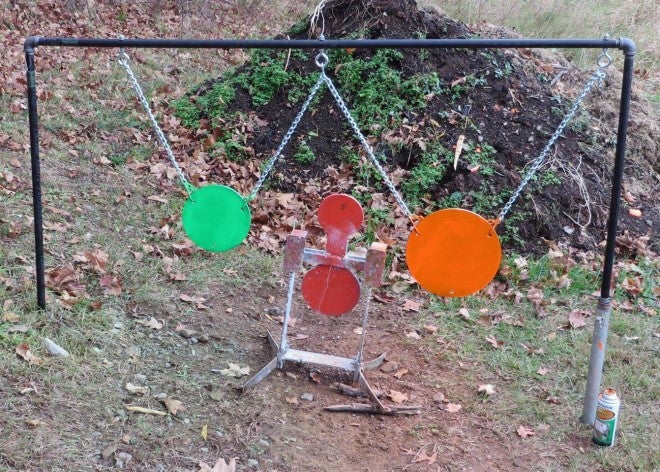 I ran across this on reddit this afternoon. It shows a simple way to use common hardware to make a sturdy frame from which you can hang targets.
The frame is of iron water pipe with eye bolts, S-hooks, and chains used to attach hanging steel plates.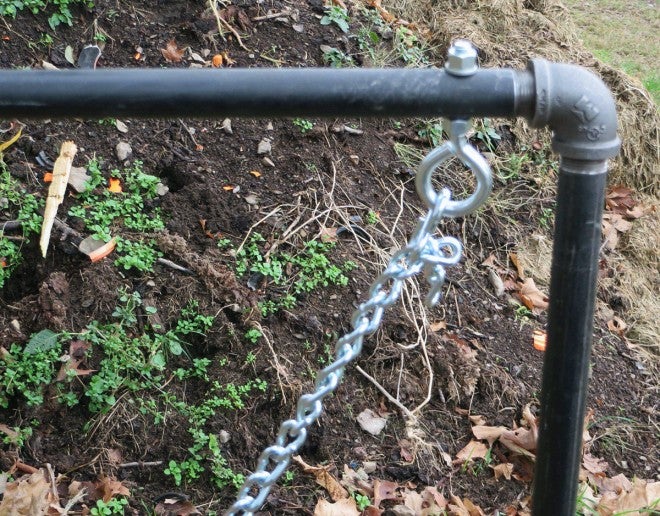 The targets don't have to be steel, although that's what this person used. The same concept could easily be used to hold wire mesh, then use spring clothesins to hold cardboard backers to the wire. Use a staple gun to attach targets to the backer.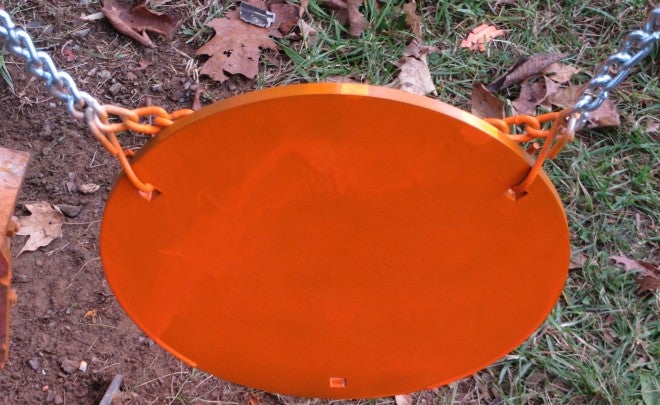 The thin S-hooks used on this one probably won't last very long, although with limited use and/or rimfire rounds they might hang in there for quite a while.
Looks like a great way to have some fun, although the backstop leaves a bit to be desired.