Apple Designer Marc Newson's New Beretta 486 Shotgun
Russ Chastain 11.19.14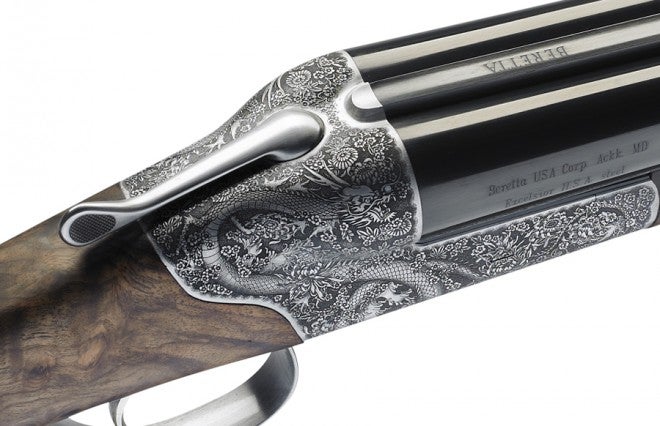 He's designed everything from cookware to cameras, and he is currently working for Apple Inc. Before that, he spent some time redesigning the Beretta 486 side-by-side double barrel shotgun. The result is the "486 by Marc Newson."
Newson is well-respected in the design world, and much of the latest buzz has been about him joining fellow designer Jony Ive to work on future Apple products. But for gun guys like me, his most important work was his recent overhaul of the 486.

With the tang lowered to live within the stock, the thumb-operated safety now appears to float alone behind the receiver.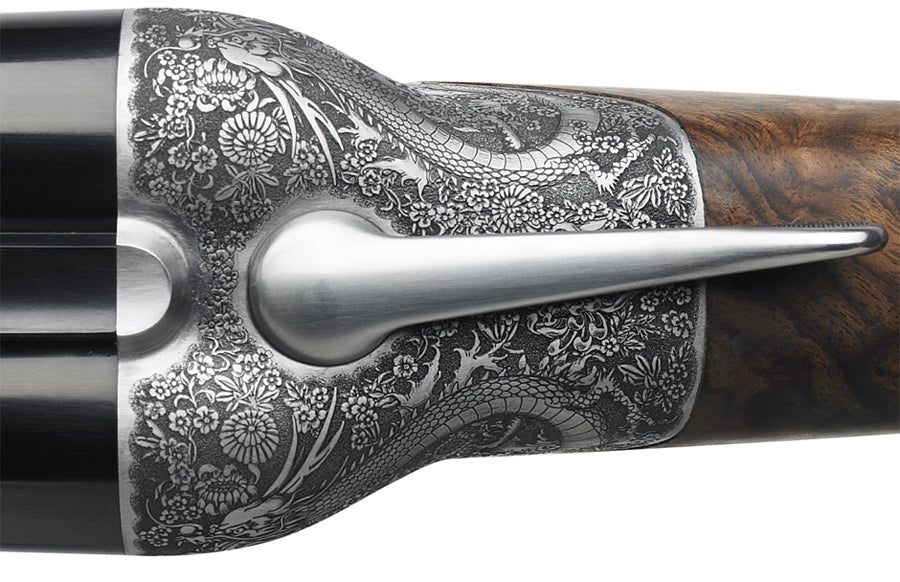 The receiver is more streamlined than most, having eliminated the traditional round humps usually seen behind each barrel of most side-by-sides. They call it "edgeless," a term with that I can't agree with since it sure has edges, but it is quite elegant. Its curves are almost sexy. The laser-etched engraving is beautiful.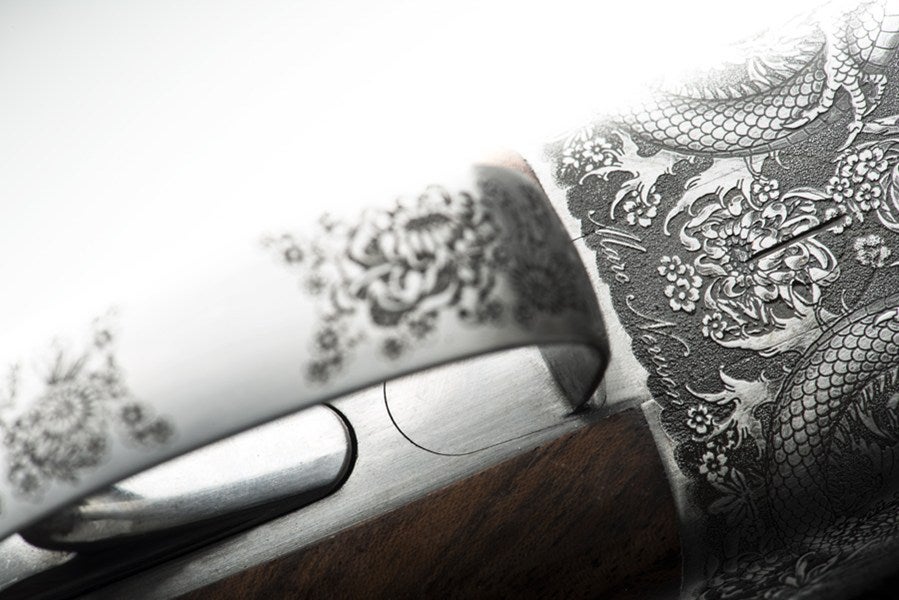 Marc Newson's name is found in the engraving on the bottom of the receiver. The Asian-inspired motif "is a clear homage to Asia as the homeland of the pheasant."
My initial source of inspiration came from the idea that pheasants originate and are native to Asia, before being widely introduced elsewhere as a game bird. For me it was important to somehow pay homage to this and incorporate a subtle Asian influence into the design.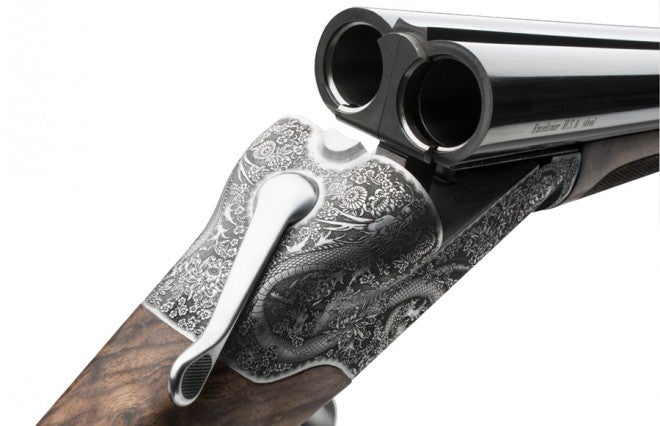 Beretta also brags on its OptimaBore barrels, which are cold-hammer forged and hand-polished. They also observe that "Triblock technology makes the barrel truly elegant by eliminating the welding lines."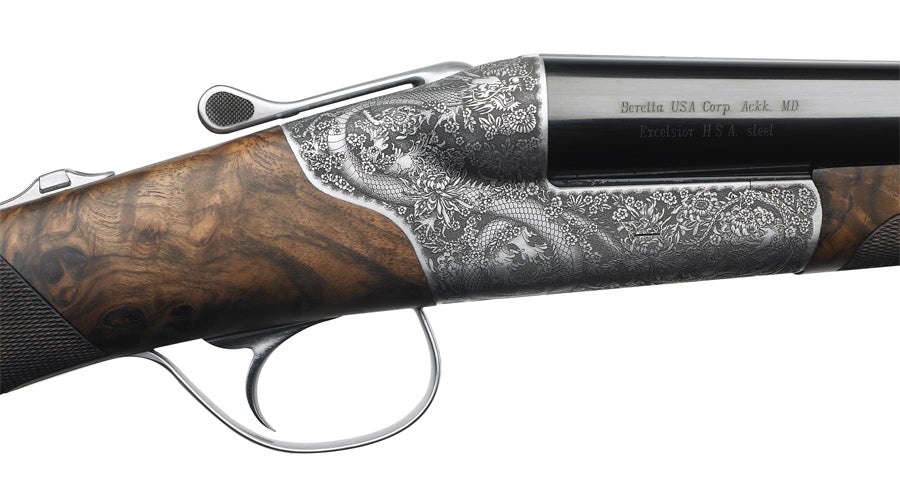 The lever has new lines for an old job. It was set apart from the shotgun "to emphasize its independence from the rest of the shotgun." And practical ol' me likes that it will be easy to clean underneath this lever.
Although the outline and slot of a screw head is visible amongst the engraving, Beretta says this trigger guard isn't screwed in place.
While most shotguns screw the guard to the bottom of the receiver, the 486 by Marc Newson inserts the trigger guard into a milled guide. The result is a perfect junction of two surfaces, which creates a higher aesthetic value.
Beretta published some quotes from Newson; here are a few excerpts:
To be asked to design for Beretta, one of the oldest companies in the world with its roots in the Italian Renaissance, was a great honour.
…
The main focus for my design of the 486 was to simplify and rationalize all the surfaces, specifically streamlining the area of the action.
…
During the manufacture of my design in the Beretta workshops, I got to observe the fascinating mix of traditional skills employed by Beretta's craftsmen in conjunction with the most impressive state-of-the-art engineering processes…