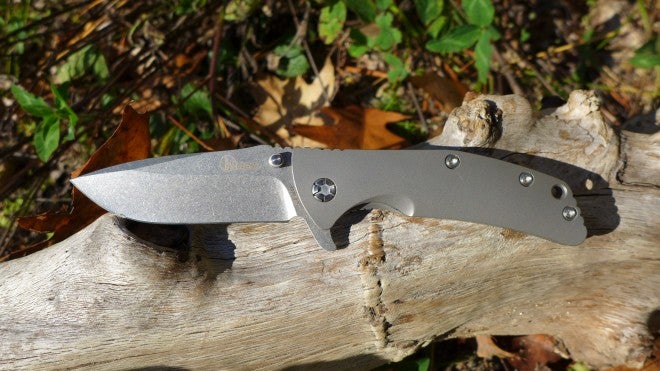 Few things are more American than competition in the marketplace, and right now, the traditional cutlery leaders–the USA, Italy, Germany, and Japan–face new competition from Chinese companies. Many of these companies work as original equipment manufacturers (OEMs) for big names like Gerber and KAI. Some also have their own brands, like San Ren Mu. But until very recently, Chinese knives weren't competitive with the top end of the production market.
The Chinese knives lacked the fit and finish that the best Spydercos, Kershaws, and Lionsteels have. They also had me-too designs that looked like rip offs of classics or like the dream blades of mall ninjas everywhere. But the biggest differentiation between Chinese knives and the higher end production knives we generally like was the steel. Forced to use Chinese steel (the Cr series, as in 8Cr13MoV), these blades were sometimes good, but never great. If you really searched you might find a model made with D2, a very widely available steel that offers superior edge retention when compared to Cr series steels.
The Taiwan Spydercos proved that the traditional cutlery centers no longer have an exclusive hold on quality stuff.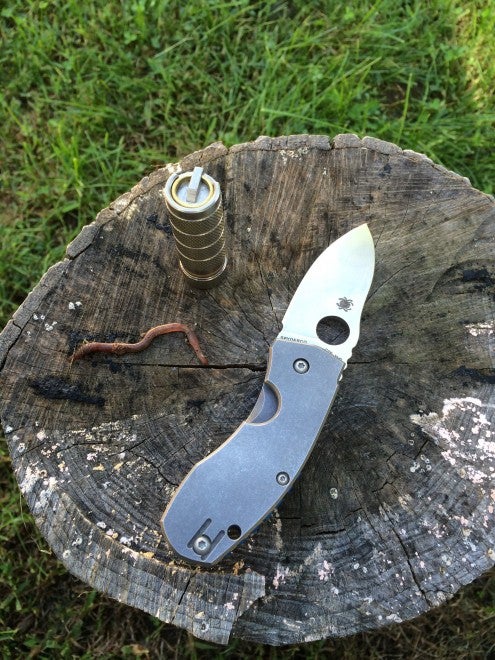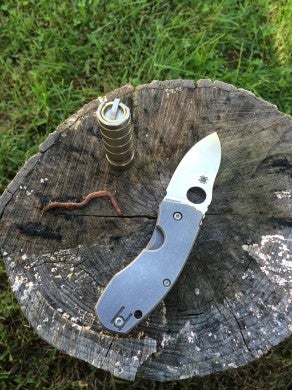 The construction and finesse that knives like the Techno display should have told us that it was only a matter of time before China starting producing great knives. Though I have no data to support this, it seems that the market's expansion has provided enough financial incentive for OEMs to strike out on their own and make their own knives.
In the past 18 months two makers who make damn good blades have emerged from China; they're undoubtedly the forefront of a wave of new knife companies. These are knives that have impeccable fit and finish, great eye catching shapes, and most importantly, high end steel.
Kizer and Reate have both put out knives recently that challenge the best production blades in the world, regardless of the country of origin.
As the market booms and there is money to be made, the costs of importing high end steel, like S35Vn, gets offset by profit margins associated with knives sold at retail for more than $100. When you could only sell a $7 San Ren Mu 605, paying for and importing high end made no sense, and thus you had no choice but to use domestic Chinese steel like the Cr series. But with higher price tags, the production calculus has changed and we are the beneficiaries. We can now get superior knives at lesser prices, thanks to the still-competitive (perhaps unfairly so) Chinese labor costs. Trade and fair labor issues aside, these new Chinese knives are gifts really, so good and so cheap it seems like there was glitch at the checkout page of your favorite knife website.
Kizer is a brand that carries with it some controversy. I touched on that here. Despite all of my digging I could never find a piece of evidence that linked Kizer to the production of counterfeits (unauthorized copies purporting to be originals; aka Kevin Johns knives) or rip offs (unauthorized copies not purporting to be originals, but stealing the design of an original). Once you get passed that issue, you find a series of knives that offer some of the most popular features on knives right now–framelocks, flippers, Anso patterns on the handle scales–at reasonable prices and with S35VN steel.
The Kizer knife I have used and reviewed, the Ki 3404-3 (pictured at the top of the page) has proven to be an excellent EDC knife, with a great drop point blade and flipping action that seems to defy its $130 price tag.
The titanium handle scales were fully contoured, something that isn't seen in most knives in this price range. Even the framelock itself is well implemented with a stick free lock, an overtravel stop, and a well-executed disengagement point. If this knife is representative of the entire line, Kizer's future in the cutlery business is bright.
The District 9 folder from Reate is equally stunning.
Not coming in at quite as low a price point as the Ki 3404-3, the District 9 is a massive, overbuilt blade. It is a knife that doesn't look out of place in a gallery of customs. All of the things that make the Ki 3404-3 great are present in the District 9, with an upgrade to the level and sophistication of the milling in the titanium.
Some folks will never buy a Chinese made knife (which much more limiting than you might think–this means none of the majority Gerber blades, no cheap Kershaws, no cheap Spydercos, and no new AG Russell blades) regardless of what's going on. That is completely understandable.  But others won't buy Chinese blades because they are worried that these companies are actually offshoots of larger companies that are involved in producing counterfeit knives.
There is precedent for counterfeit production under different brand names. Nite Eye is a Chinese company that makes flashlights, one of which is a shameless rip off of the Spy 007. I did some tracing a while back (found here and here) and discovered that Nite Eye is a brand owned by Sysmax, the parent company of Nitecore and JetBeam. They also have affiliations or do OEM work for a number of other flashlight makers. Thus far my digging has not turned up any connections between Kizer and Reate and counterfeits. I focused my research efforts on Kizer and I could find nothing linking them to gray or black market products. So if you want to make your decision to by based on facts, the only link between Kizer and Kevin Johns is their country of origin.
In the past thirty years Chinese cutlery has been inexpensive, with commensurate quality, but in the last 18 months, Kizer and Reate have turned a corner and started producing knives that rival the best production blades out there and for significantly lower prices. The old stumbling blocks of poor design and low quality materials are gone. These are sleek, eye catching designs with top shelf steel. If you are looking for an affordable EDC knife with all of the bells and whistles, don't skip these knives merely because of their country of origin.