Build Your Own M1 Garand at the CMP's Advanced Maintenance Class
Rob Reed 11.21.14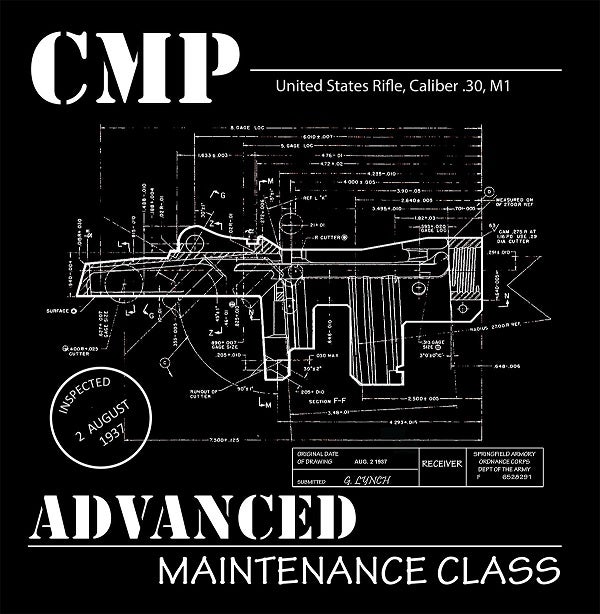 The Civilian Marksmanship Program's M1 Garand Advanced Maintenance Class allows students to learn more about the M1 Garand rifle and even build their own under the watchful eyes of expert CMP Custom Shop gunsmiths.
The CMP is offering 12 classes in 2015. Participants in the class learn the ins and outs of M1 Garand maintenance and assembly. The topics include component functions, malfunction cures, and barrel installation. As the highlight of the course students build their own M1 Garand from CMP parts with guidance from the CMP Custom Shop gunsmiths.
Each class is limited to 20 students. Due to high demand, the spots are assigned by a lottery system that uses the CMP's Competition Tracker software for implementation. The lottery for 2015 opened on November 17 and will remain open until December 1.
The CMP has reserved two class dates, June 12-14 and June 16-18 as "Buddy classes" where two friends or family members can register to attend together.
The complete class dates are:
January 9-11
January 13-15
March 6-8
March 10-12
June 12-14 (buddy class)
June 16-18 (buddy class)
August 7-9
August 11-13
September 18-20
September 22-24
December 4-6
December 8-10
The class tuition is $1,800 per student. This includes the price of the student's hand-built Garand.
To register go to: https://ct.thecmp.org/app/v1/index.php?do=match&task=edit&match=12032
For questions on registration, contact Christina at [email protected] or 419-635-2141 ext. 1114.
For questions on the class itself, contact the Custom Shop at [email protected] or call 256-835-8455, ext. 1113.