Cyber Monday Deal Shout Out – Sawyer Products Mini Water Filtration System
AllOutdoor Staff 12.01.14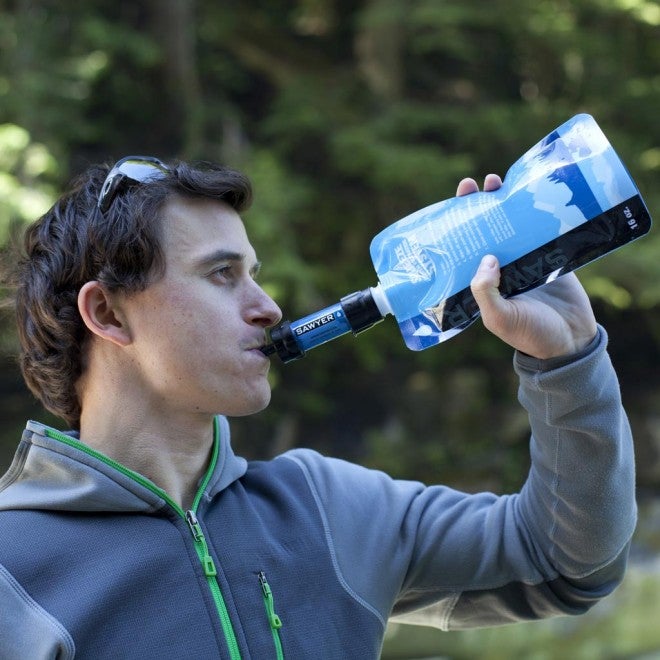 If you've been looking for a portable water filtration system, today is a lucky day for you! On Amazon, the Sawyer Products mini water filtration system
 is selling for $15 with a Prime account. It has a total field weight of 2 ounces and filters up to 100,000 gallons of water.
Click here to get the product: view product
SHOP NOW
The
Sawyer Mini
is one of the most versatile personal filtration systems available and comes with all the accessories you need to use this system in any of the following ways.
1. Attach to the included 16 ounce reusable squeeze pouch to drink directly from the filter or squeeze water into a water bottle
2. Attach to most disposable water or soda bottles
3. Attach inline on a hydration pack – no adapters required
4. Use the included personal drinking straw and drink directly from the source or scoop up a bottle of water directly from any freshwater lake, river, or stream
With all these options, the Sawyer Mini becomes a great solution for camping, backpacking, hiking, hunting, fishing, international travel, emergency preparedness, and more.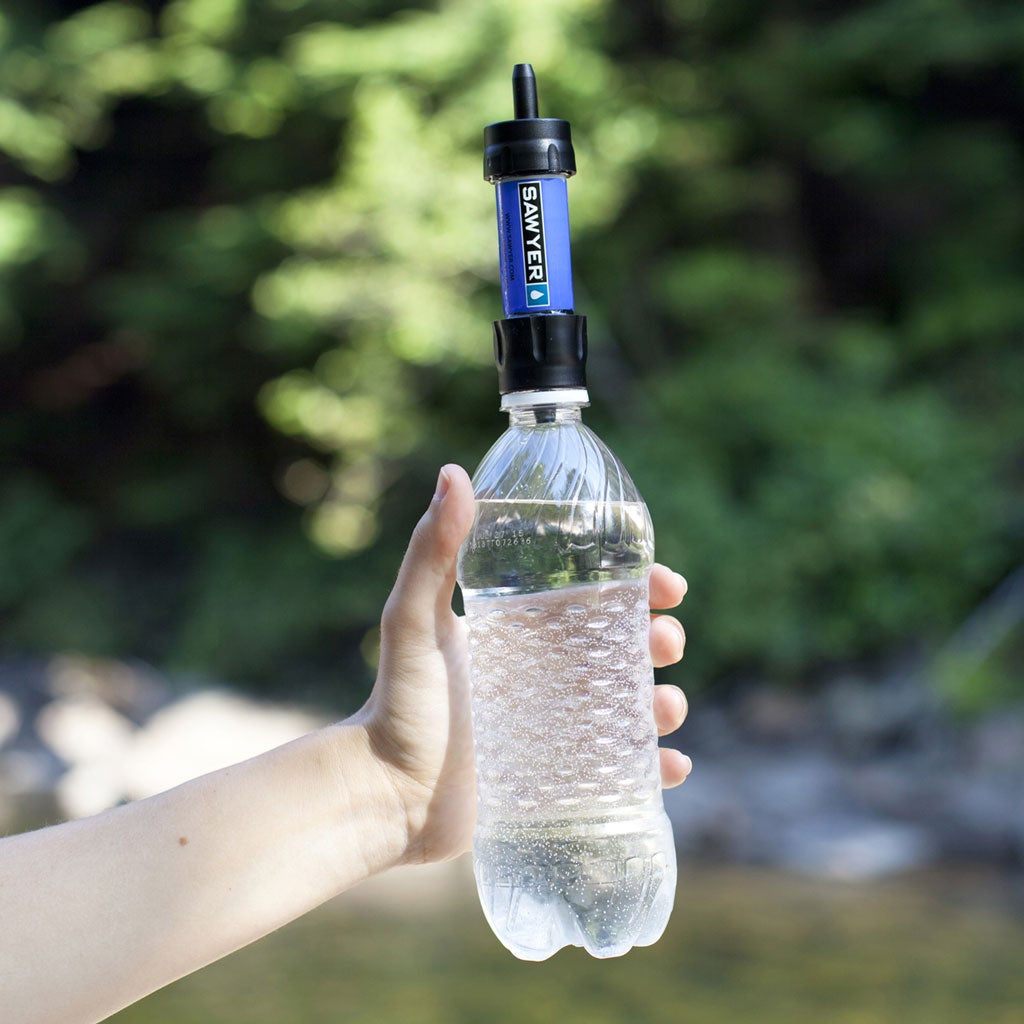 SHOP NOW