Fall is fading, leaves that were resplendent only a few weeks ago are wrinkled parchment on the ground. Some may even be covered with a crust of snow.  It's time to start planning gift purchases, and I'm here to help. What I've done is broken things down into common gift recipients and then divided again between instances in which those people have been naughty or nice to you over the past year. Everyday carry gadgets make perfect gifts, so this list is something of a no-brainer. Everyone likes a little something that makes daily life a bit easier. So here we go:
Dad
Nice: Northwoods Knives Indian River Jack (or substitute)
Nothing says classic quite like this gem of a blade from Knives Ship Free's own brand, Northwoods Knives. It has a beautiful profile, excellent blade shape and steel, and a classy leather pouch. Its old timey feel makes it a perfect gift for your Dad. Two years from now he will come and tell you that he is surprised that the blade is still sharp. You don't need to tell him that the blade of CPM154 is a huge upgrade from the butter knife steel in his old Case Peanut.
Naughty: Buck Mini Spitfire
He named you Sue, after all, so its time for a little gift giving revenge. Take a look at the Buck Mini Spitfire. This is a knife that "all the kids that do that EDC thing rave about," or at least that is what the 84 year old product designer at Buck thought. This is an EDC knife built by the numbers ("#1: EDC knives must have jimping…") without a second thought for how all of those things would look and fit on one knife. The fit and finish is horrendous, the open oval is a thumb pincher, and the slick handles will easily allow the knife to slip around in your father's hand. That's what he gets for naming you Sue.
Mom
Nice: Leatherman Style PS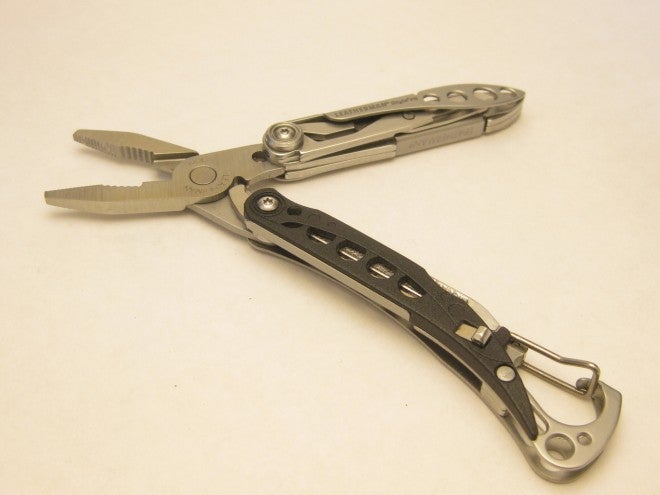 No blade means okay for flying and traveling, but the overall package here is still excellent. The inclusion of pliers and scissors means you can get a lot of little stuff done, and since there is no blade you don't feel like Rambo. Perfect for mom. She'll drop in her purse and then tell you each time you call how useful it is, because, even though you're 35 she is still proud of you, even when it comes to gift giving.
Naughty:  Ummmm….
What kind of a jackass are you? You can't bag on your mom. After all she did for you, you'd think you'd be a little more grateful. This is the woman…well…you know.
Significant Other
Nice: 47s Atom A0 Ti
This is probably the best gift key chain flashlight on the planet. It looks great, even in the package, its easy to use, and it actually works quite well. Dropped on a keychain your significant other won't have to worry about looking tacticool or using their smartphone as a flashlight. ("Honey, I dropped my iPhone and it broke–right before Christmas"). The commonly available batteries are also a nice touch.
Naughty: LRI Photon
These things suck. They have terrible output, they are poorly made, and their batteries are impossible to find at a reasonable price (that is, if you get a model that allows for battery replacement). There is not much here to like, so if your significant other is really making life hard to deal with, return the favor and get them this piece of junk. Your revenge will play out over the course of a year as their light dims slowly into nothingness. Bwahahaha!
Buddy
Nice: Bark River Little Creek in 3V
Not too many fixed blades could work as EDC knives, but this is definitely one of them. Bark River's fit and finish is on par with many custom fixed blades, and their choice of handle materials and steels is as good as anyone in the production knife game. Bring all that to a small, slender beauty like the Little Creek and you have a winner. Your buddy could use this as a camp knife, an EDC blade, or even in the kitchen. Good friends deserve good knives.
Naughty: Gerber Bear Grylls Parang
Okay, so this thing is a slab of steel, a rubber handle, and a fabric sheath. That's it. Its not the new iPhone or a car. And yet, mysteriously, it has been recalled twice. Gerber's recall history over the past few years has been nothing short of atrocious, but the Parang is the star of this parade of miserables. So, for that frienemy that steals your girl after "accidentally" drinking the rest of your beer, get him this piece of garbage. Either reason it was recalled (breaking in half when in use or cutting through the sheath and slicing people's hands) is sufficiently vicious revenge for this a-hole on your list (why is he on your list in the first place? Ugh…friends of friends).
Boss
Nice: Kaweco Sport Fountain Pen
You can't go super luxe and hand them a Vanishing Point for fear that you would be branded a suck up from now until the end of time. The Sport is the perfect price–around $20-25. That's how much you'd spend on a Starbucks gift card and they will be using and appreciating this long after they would have drank their last sip of coffee.
Naughty: Lego Micro Manager Set from the Lego Movie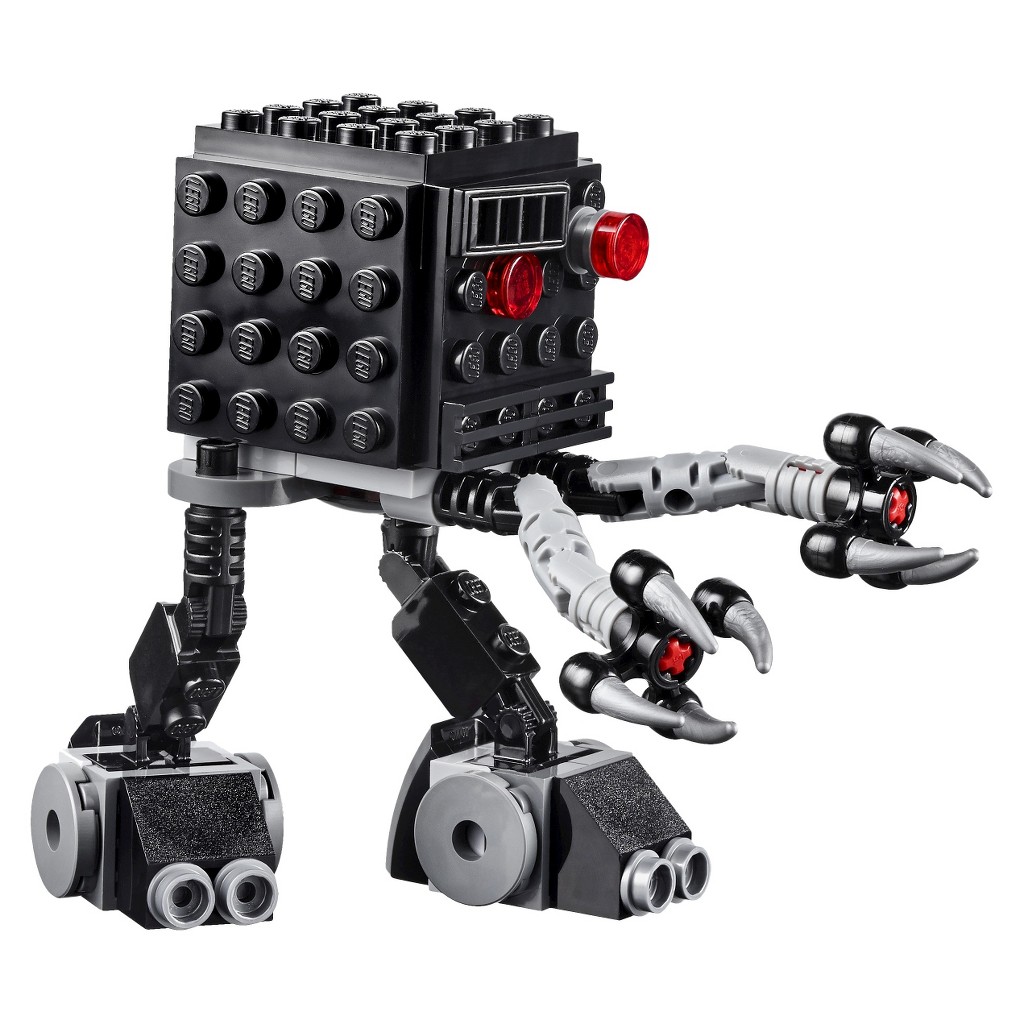 It's a great joke, right? One you can play off–"Boss, here you go." And when they get mad or start to get mad you can loudly proclaim at the holiday party "I knew you'd think it was funny. You have such a great sense of humor." That way they can't get mad at you, but the zinger is still there.
And if you have an especially clueless superior, they might even think that you do actually believe they have a great sense of humor. There are so many levels here that this is the perfect gift for that person that asks you to come in on a Saturday, ruining your plans to go on a hunt or a hike.
Hopefully, if you are VERY good person and get these gifts, some of these folks will return the favor and there will be a Sebenza just for you under the tree. But remember, it's not about getting, it's about giving–or so says the person that is not hopelessly addicted to gear.