NRA Offers "For Women – By Women" Pistol Instructor Course in Phoenix, Arizona
Rob Reed 12.26.14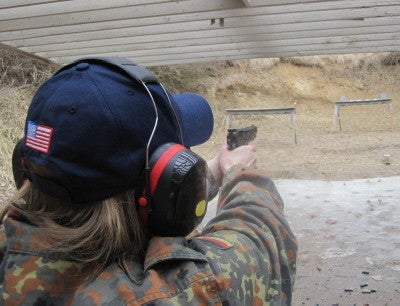 The National Rifle Association is offering a "For Women – By Women" Basic Pistol Instructor Course in Phoenix, Arizona from January 16 to January 18.
"Women are the largest growing demographic in the shooting sports," said Lars Dalseide, NRA Media Relations Manager. "This course should appeal to women who have the skills and desire to teach others to shoot, but who lack the initial confidence to train with men who may have been shooting much longer."
The course will be taught by the NRA Women's Program Coordinator assisted by a local female NRA Certified Instructor.
Dalseide said the NRA first offered a class with all female instructors and students at the NRA Annual Meeting in Pittsburgh in 2011. He added that the class has been held at every Annual Meeting since then as well as at least four other times throughout the year at locations across the country where local ranges and female Training Counselors are available. "Our goal in 2015 is to add additional opportunities as we bring more female Training Counselors into the program." (NRA Training Counselors are the type of instructor trained and authorized to create new NRA Certified Instructors.)
The classroom portion of the January course will be held at the Daisy Mountain Fire Department Administration Building in New River, Arizona, with the range portion taking place at the Ben Avery Shooting Facility in Phoenix, Arizona. The course is limited to 20 students.
The course tuition is $250 and includes all course materials, range use, firearms, and ammo. To register go to www.nrainstructors.org/SignupStudent.aspx?id=288231   Contact [email protected] for more information.