Esky Coolers – Tough, Useful, and Pretty Cool
Russ Chastain 01.20.15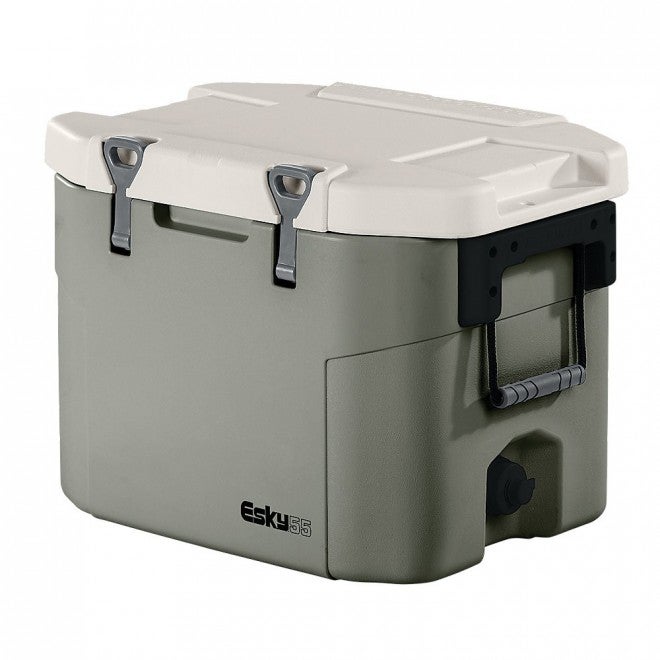 One nice surprise I found while walking the floor at SHOT 2015 was Esky coolers. I'd seen some of the other high-line iceboxes, but this name was new to me. I quickly learned that it's a young brand, just a year old, and a division of Coleman, which has been selling coolers for a long time now.
The Esky line of coolers are interesting, and have been designed thoughtfully. A cutting board stores inside the lid and nests nicely when placed on top of the lid for use.
The latches are rubber and are catch-free. In other words, the sides of the cooler are flat with no humps or other protrusions for the latches. Nice.
The interior is antimicrobial and includes a basket for suspending some stuff up out of the ice and water. That hearkens back to the good old days when any good icebox came with a plastic tray for the same purpose.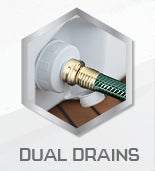 The drains look impressive. You can open a small drain cap (which is sized to accept a garden hose, if you prefer), or remove the large cap and create one heck of a large, fast-acting drain.
Some folks will love the non-skid feet. I might not since I often slide my coolers in and out of my truck, Ranger, etc. But they might keep Esky coolers from moving around too much in your boat or wherever.
Tough, integrated hinges are another plus, along with the handles that have rugged tie-down points built in. They can be locked to the lid using a long-shank padlock and can even serve as a bottle opener.
Esky coolers look to be very durable and stain-resistant, and they ought to keep ice for a long time. They're available in white and khaki and are made in USA.
If you've been thinking of getting a better cooler, I'd say Esky is well worth a look.