Envy Me or Pity Me – But I Just Shook Hands with Willie Robertson and Loved It
Russ Chastain 01.21.15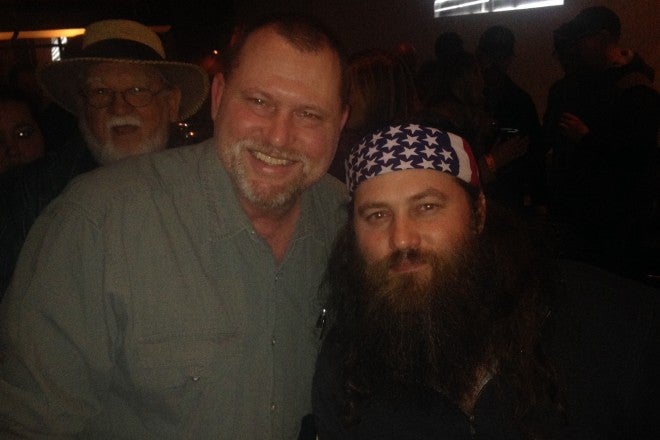 What can I say? I'm human. I don't *want* to care when there are people in the room who have been on TV. I don't *want* to think that when I touch them I feel a little bit better about myself.
But I do.
So after I accepted an email invitation to a SHOT Show party for the launch of Commander Apparel from the Duck Dynasty folks, I felt a little giddy when I looked up and saw Willie and Korie entering the room.
I couldn't help myself.
I stood within a couple feet of them as they entered, but they swiftly and professionally headed to their spot — a sofa from which passers-by in the public hallway could view them and snap their photos.
I stood, partaking of their generously-provided free beer and food, for which I am sincerely grateful, watching passers-by do just that, for nearly an hour.
And then, by God, I did something about it.
What did I do? Well, like a typical fanboy, I left my post by the deviled eggs (yummy, and the only Yardbird food I ate that isn't sweet, though not as good as my Mommer's) and closed the distance between myself and Willie.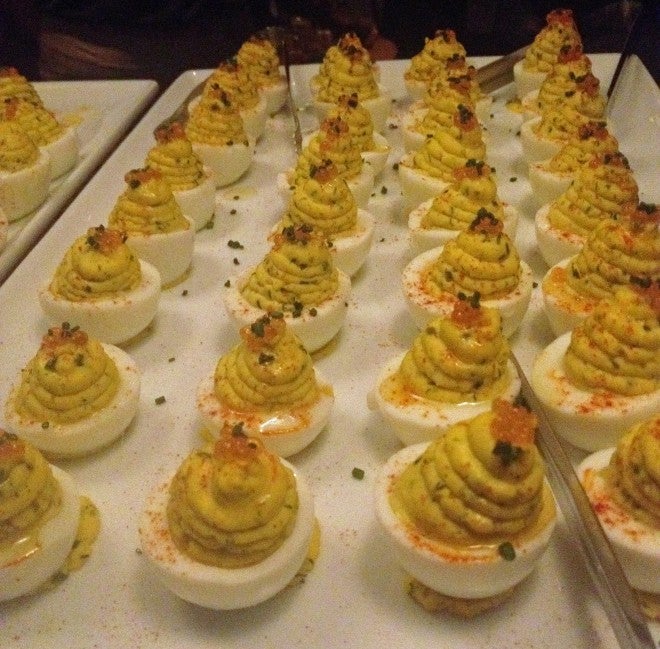 When I got up close, I handed my phone to a sweet Southern gal who stood ready to take photos of goobers like me with famous hairballs like WR.
Nothing against Willie Robertson, but without the fame he's actually just a really hairy guy who's not particularly impressive. And again, I enjoyed the photo op and contact.
I shook Willie's hand, and had my picture made with him. As proven by the photo at the top of this page. A joyous old fan photo-bombed me, God bless him.
In parting, I said to Willie, "Keep the faith, bro." His reply? "I will."
Don't judge me.
On my way out of the room, I photo-bombed some innocent person's picture with Godwin (and exchanged a fist-bump with someone who appreciated my act of irony) then shook hands with the white-bearded Big Man and asked him a question: "Is there any part of your life that's real anymore?"
He thought for a moment, then replied: "Yeah."
Satisfied, I retired from the scene.