First Look: Filson's New Watch Line
Jon Stokes 01.21.15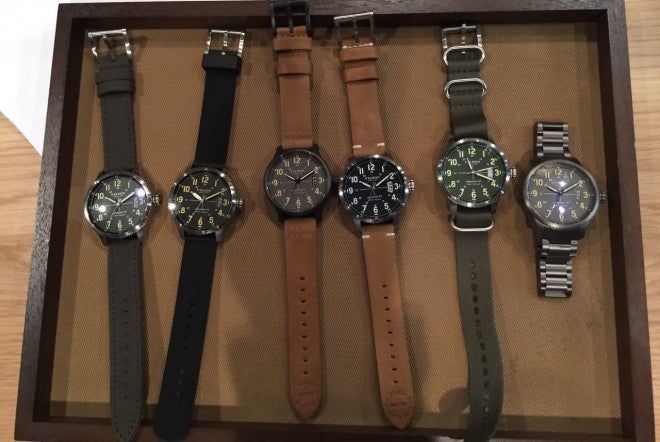 The good folks at Filson have teamed up with Shinola of Detroit to offer a brand new line of watches. These watches are so new that I'm pretty sure the gallery below may constitute the most info you can find about them online.
These watches are all made in Detroit, MI, with horween leather straps and Swiss movements. Apparently all of the factory workers are trained by the Swiss using Swiss machines and technology. You can read more about the Shinola revival in this great story about the rebirth of a classic brand and the return of American manufacturing.
Filson caught a ton of slack a few years back when, after being acquired, they moved some of their production from Seattle to overseas factories. The brand's reputation suffered, and many of us who were Filson fans when it was a relatively obscure, high-end catalog catering mostly to fly fishermen, were pretty bummed. But this Shinola partnership looks promising.
I had actually sworn off Filson after not being too happy with a pair of their boots, but I will say that I still love their small field bag for camping. I'm going to give these guys another look over the next year.