New Model 1886 Takedown Rifles From Chiappa and Taylor & Co.
Rob Reed 01.31.15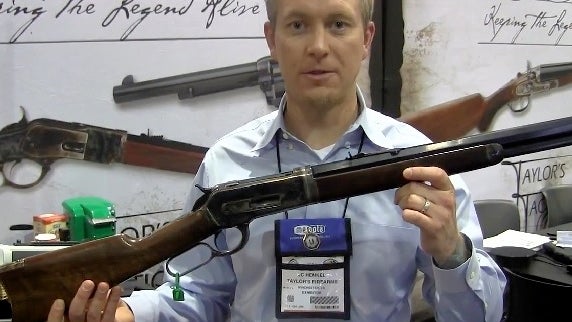 Fans of John Browning's classic Model 1886 lever-action rifle should check out the new Model 1886 takedown line introduced at the 2015 SHOT Show.
The rifles are manufactured by the Italian company Chiappa and distributed exclusively in the U.S. by Taylor & Co.
The three models include a rifle with a classic case-hardened finish, checkered Walnut furniture, and traditional sights. The two more modern versions come in either a matte blue or hard chrome finish with rubber coated furniture, a sight rail, more modern sights, and a muzzle brake. All three are chambered in the .45 – '70 Govt. cartridge with a magazine capacity of four rounds.
These models are so new they are not yet listed on Taylor & Co.'s website but should be added soon.
For more info, and to see the takedown procedure, watch this video with a Taylor & Co. rep from the 2015 SHOT Show.