Wood N' Stream to Offer Industry's First Boots with 3M Thinsulate Platinum
Russ Chastain 02.03.15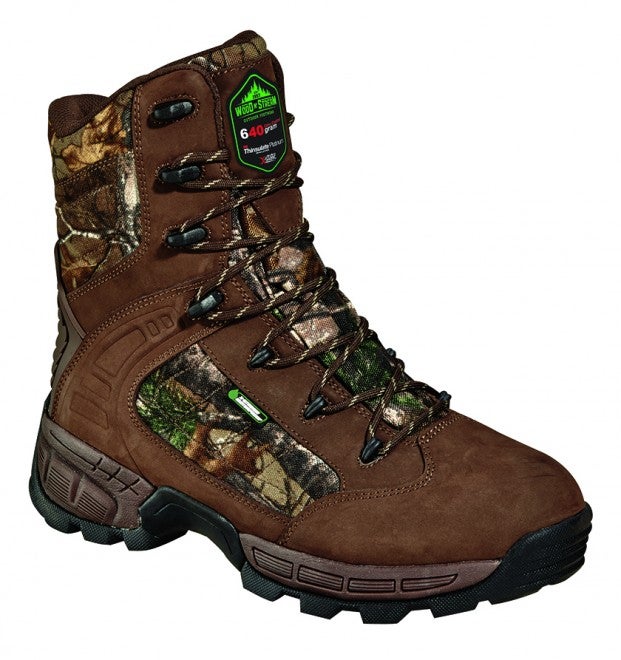 I used a pair of Wood N' Stream boots quite a bit this past deer season, and they've been some of the most comfortable lace-up boots I've ever used. They required zero break-in, and surrounded my foot with comfort. (They run a little large for size, though, and I should have ordered 11s instead of my usual size 12.) They've treated me well and I expect the upcoming review to be positive.
One of the first booths I spotted at the 2015 SHOT Show had these and many other Weinbrenner boots on display, so I stopped in to talk with the good folks there. And I learned that this sometimes-made-in-the-USA brand is about to get even better for hunters.
New for 2015 will be the use of 3M Thinsulate Platinum insulation with Antimocrobial Odor Control technology. Wood N' Stream will be the first to incorporate this in a line of boots, and that ought to help when hunters need to beat a deer's keen sense of smell.
Slated for availability this fall, Wood N' Stream boots with this new stuff include Instigator, Gunners, Maniac, Navigator, and Endeavor Extreme series.
They're also going to offer more American-made boots in the coming year (the ELX Pursuit 10″ model I've been using is made in China).
The Wood N' Stream brand has been around since 1957, but I've only learned of them recently. They must be doing something right because the boots I have are comfortable, and they recently won an Outdoor Life Magazine Editor's Choice Award for their American-made Navigator line.

SHOP NOW