I Feel Like Batman Undercover. What's Your Everday Carry (EDC) Loadout?
Major Pandemic 03.02.15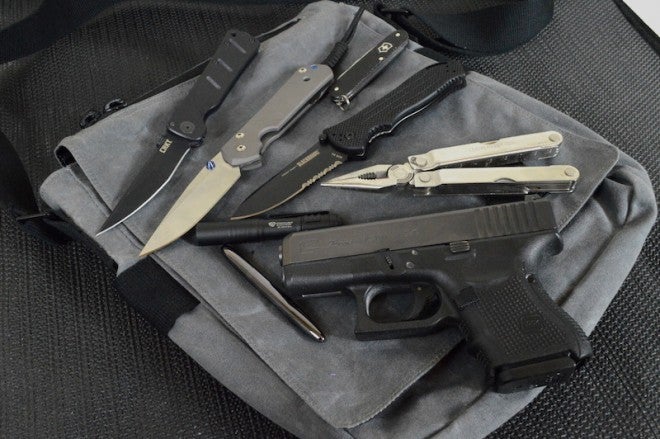 As I get ready to head out the door to complete a simple task of buying food or going to a movie, I begin loading down my pockets with what is required for everyday life plus all the recommended defensive accessories. That means into a pair of shorts or pants goes my wallet, cell phone, keys, a Space Pen, a Leatherman or Swiss Army knife, tactical light, my concealed carry gun, a tactical knife, a spare mag, and usually a mini container of mace. Then of course I still have to strap on my watch and slip my sunglasses on my head. I need a utility belt because the only thing missing is an expandable baton, smoke screen, throwing stars, and grappling hook.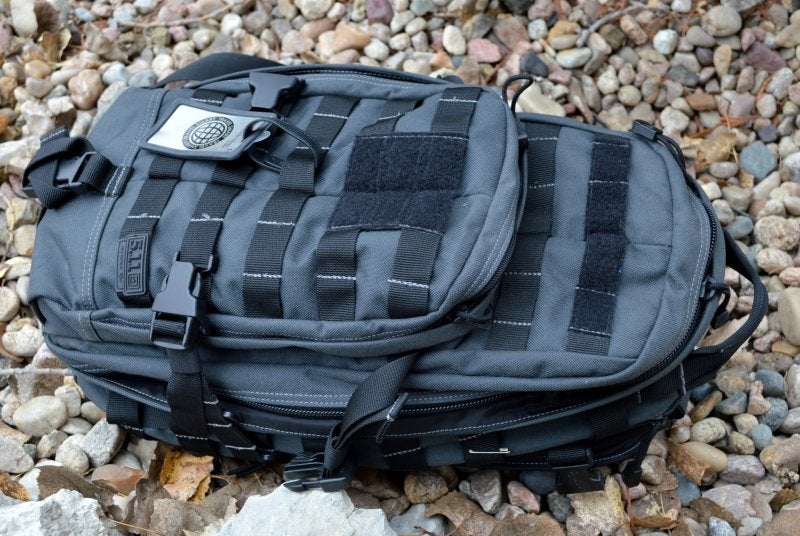 My hope is that very soon we can again have open carry to alleviate a lot of the back pains and other issues associated with carrying all this crap simply to defend ourselves, satiate the needs of everyday life, and support a responsible escalation of force.
Many would say that only a gun is required, but the challenge with that is many defensive concealed carry class teachers instruct students to carry a light, mace, and knife in order to satisfy an escalation of force requirement should you ever be required to fire your firearm.
Escalation of force is the same requirement that police and military have to follow that provides escalation of force options from mace or a tactical light to a knife to finally the firearm. The other reality is that I tend to use my pocket knife and my Leatherman or Swiss Army knife for a variety of tasks during the day, and my tactical light gets used constantly.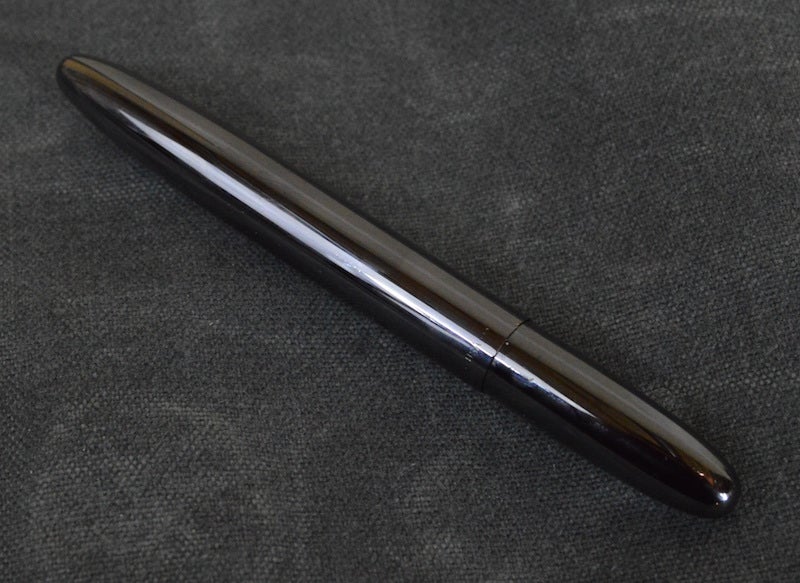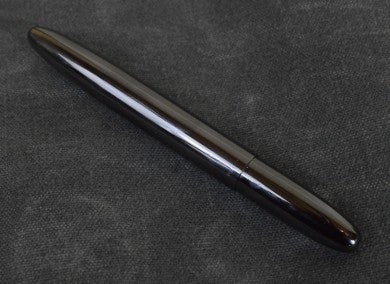 My next challenge caring all these items without the aid of a utility belt is the discomfort and accessibility of having all these things in your pocket. After all, you want to be able to have decent access to all of these items.
During travel, I usually can be found carrying my Drago Sentry pack, which can easily and comfortably carry all of the above plus my iPad. If the load is heavier, day packs like the 511 Moab Rush pack or a beautiful 5th Ave-looking waxed canvas Blackhawk Diversion bag make so much sense with extra room for drinks, snacks, and a jacket. If needed even a Dolos equipped AR15 can be stowed in take-down configuration inside the Moab Rush, Blackhawk Division Messenger, or similar sized packs. These grab and go packs are designed for short short term outings on the road, but daily life back home usually means pockets, purses, and waistbands full of accessories.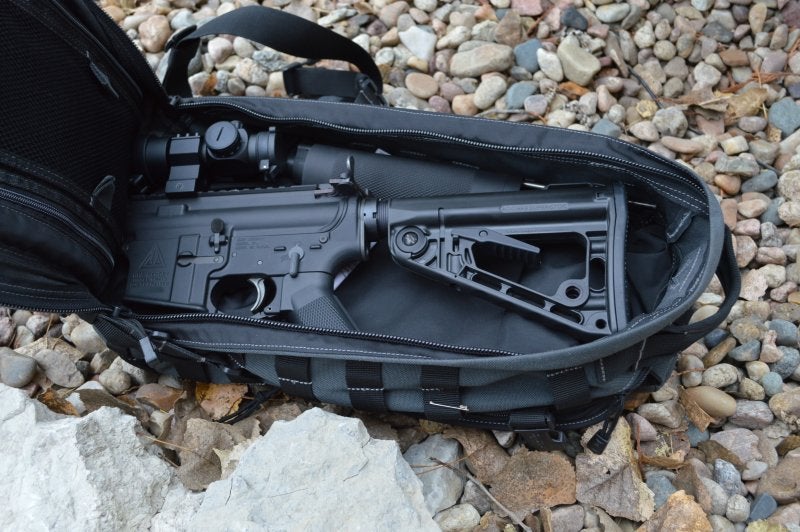 SHOP NOW
Another option I found is to employ tactical shorts and Tactical Pants. 5.11 made a name for itself by developing a line of clothing that also satisfies the needs of the Tactical or defensive user with proportionally, dimensionally, and positionally correct pant/short pockets to make carrying all your daily EDC more comfortably.  Although I think 5.11 pants and shorts broadcast a "tactical look," they are probably the most comfortable tactical pants I have found when carrying a bunch of crap in your pockets.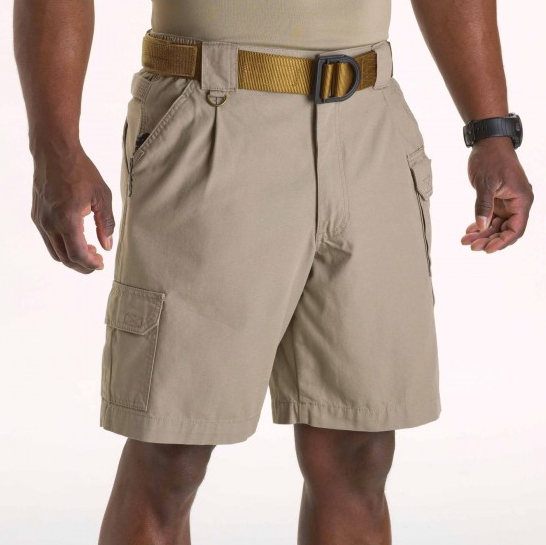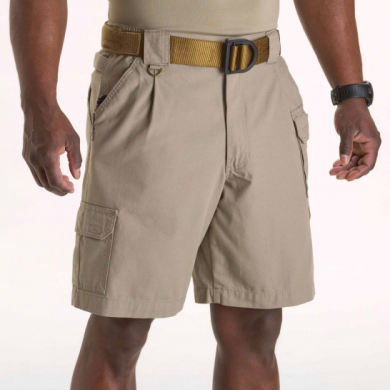 I do have a preferred kit after years and years of personal refinement of my EDC. Beyond my defensive firearm selection and matching holster, I can almost always be found with a
Streamlight Microstream
clipped into my left pocket.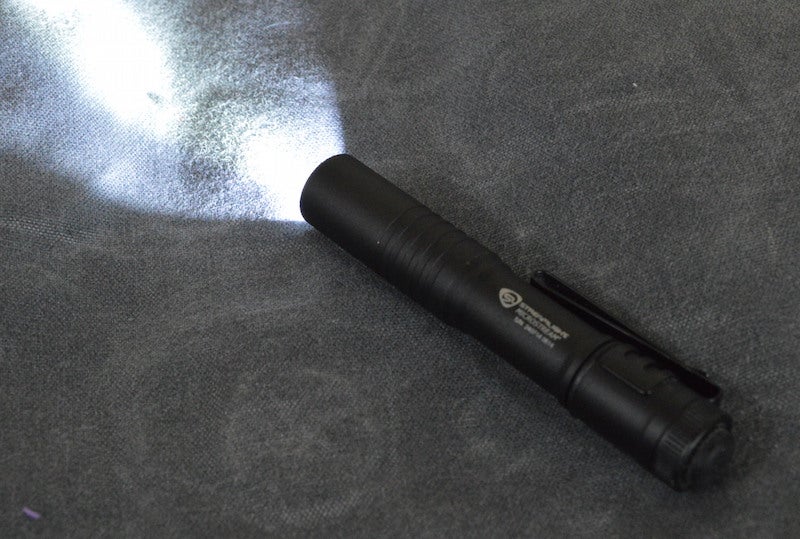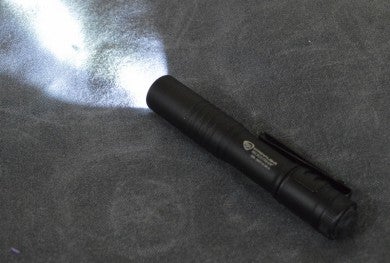 SHOP NOW
The Microstream is very small and thin just twice as long and only marginally wider than the single AAA battery that powers the LED light.  It seems to me that I use this little light as much or more than my knife for seeing what the kids left under the table at dinner, where the dog are in the yard, and to see inside yet another all black tactical bag.
Along with the light is the smallest genuine Mace brand container I can find–just enough to create a window that I can get to my firearm.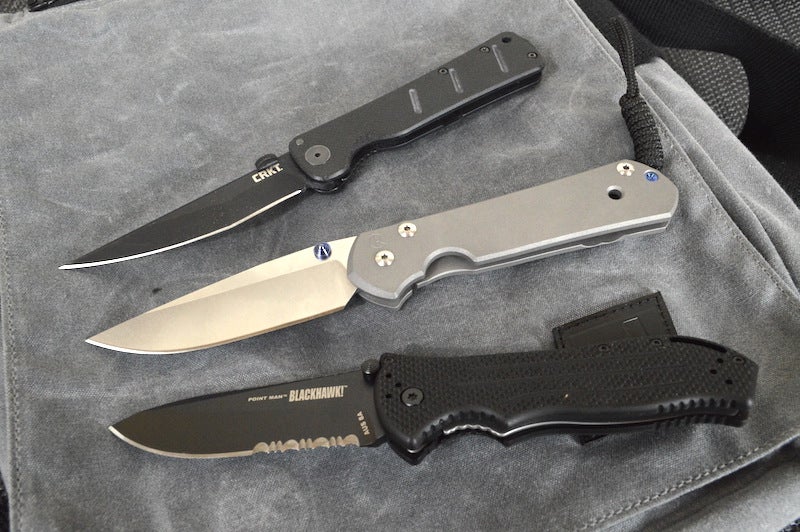 Generally I carry both a single handed opening defensive knife and some type of multi-tool. The defensive knife is usually one of the smaller CRKT James WIlliams design knife designs,
Chris Reeve Sebenza
, or a Blackhawk Knife. If I am carrying a pack, I opt for a full sized Leatherman multi-tool, however without a pack I usually have a
Cadet Swiss Army knife
, which provides all the tools I usually need to cut, tighten, tweak, screw, and unscrew most things in life without everyone screaming, "He's got a knife!"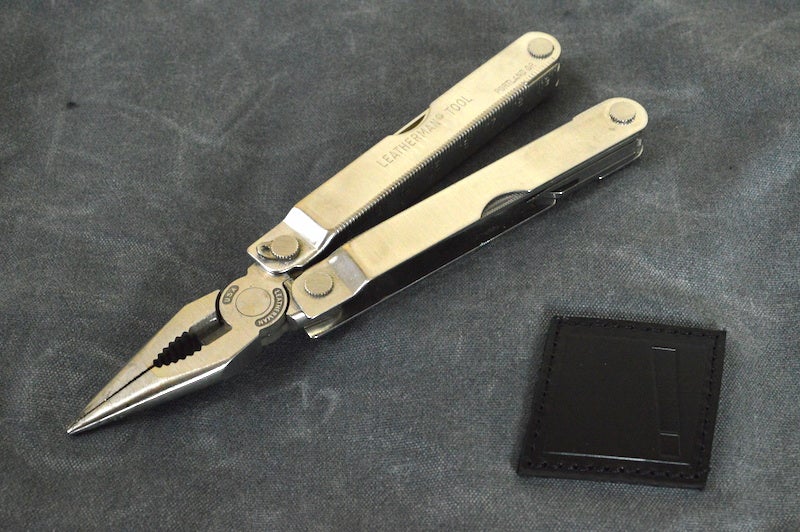 SHOP NOW
Even as a jaded writer who has access to the world of firearms, I often find myself carrying the same guns over and over each day. This is not a bad thing. Familiarity breeds confidence, but there are clothing challenged days which I wish to God that I had another option other than my Walther PPS, Glock G26, or G19. These three guns probably end up fulfilling 60% of my CCW needs, with H&K P30L, H&K VP9, Sig 226SAS, Kahr CM9, Glock 17, Glock 20, Walther PPQ and PPK, Bond Derringer, and Ruger LCR filling out the rest of the need. If only there was one perfect gun, however, we know we would never have a reason to buy something new.
 Final Thoughts
Do you feel like Batman but without the cool car, utility belt, and snappy rubber suit? The reality is that all these items I noted come in handy during daily life regardless of a defensive need. Maybe it's time to bring back the belt bag or man bag.