Gear Recommendations for Early 2015: Doing Awesome on a Budget
Tony Sculimbrene 03.04.15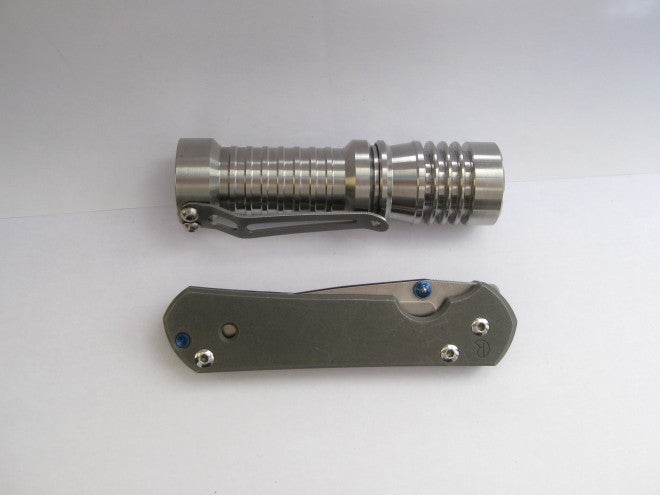 If there is one thing that I receive consistent feedback on it is the price of the products I usually discuss. I am sensitive to this, because $30 is a lot to spend on a light, especially when there are lights that technically work that cost $1 at Home Depot. It's even worse when you talk about pens. Basically anyone in America can find a pen to keep and use for free. There are a million "hotel ballpoints" out there. So when the readily available option is FREE, the argument for spending more is difficult to make.
But here's the thing: there is a certain degree of joy, of true fun, in owning and using well made things. Apple's entire business model is built on this premise. They don't make the fastest, the cheapest, the smallest of anything. What they do is focus on the quality of the user experience. That experience is what allows them to charge a lot of money for their products and be successful. They are the most valuable company in the world because of this focus.
So while I understand that $1,300 for a flashlight is complete and utter madness, there are cheaper items out there that offer a very similar experience to higher end stuff. Don't think of these as compromises or knockoffs, think of them as sensible alternatives. I am not going to recommend the Bradley Alias as an alternative to the Sebenza, because in many ways, the Bradley Alias is just a cheaper Sebenza. Instead I am looking for things that capture some of the magic of the higher priced item but don't feel like also-rans.
Folder
High Roller: Chris Reeve Sebenza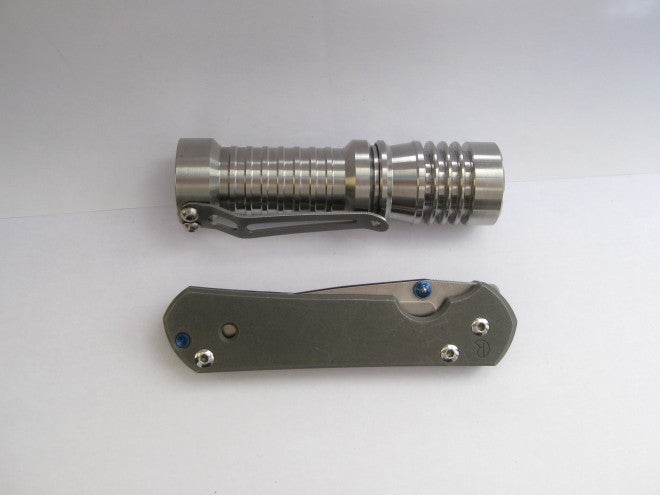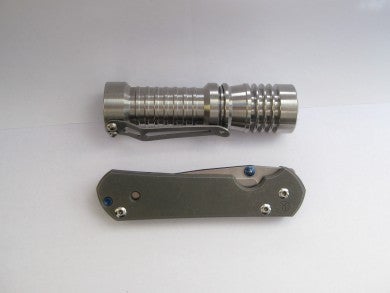 More words have been written about this knife on the Internet than have been written about some countries in the world. This knife is a knife, a status symbol, a fetish object, and a high water mark for precision manufacturing skill. But, and this is a Kim Kardashian sized "but," the cheapest one can be had new is $330. Chris Reeve enforces his pricing with the strictness of a drill instructor, so unless you have a good portion of your pay check to dedicate to a knife, the Sebenza is just out of reach.
Smart Money: Al Mar Falcon Ultralight
With AUS-8 blade steel, a lockback, and micarta handle scales the Falcon lacks the design and materials panache of the Sebenza, but what it does have, what puts it in the same league, is exemplary fit and finish. The entire handle is beautifully finished, the pivot screw is mirror polished, the grind is surgically precise, and the place where the tang and the lockback arm meet is so snug that they appear to be a single, continuous piece of steel. The Falcon's not a bargain at around $120 street, but it is less than the Sebenza, it's still a great cutter, and the level of refinement is on par with Mr. Reeve's signature blade.


SHOP NOW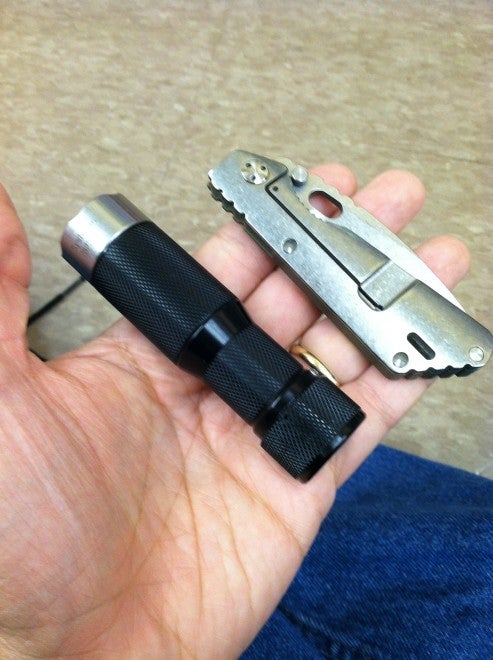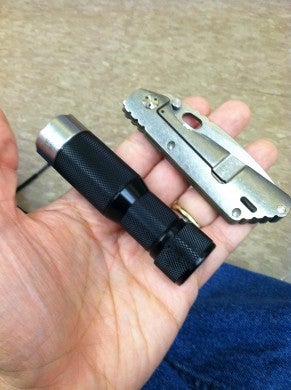 In either the clicky or rotary format, the HDS redefines beefy. With thick aluminum walls, robust head construction, and blastproof electronics thanks to a full potted (glued in place) circuit board, no light is more likely to turn up functional in an archeology dig 1,000 years from now. But HDS lights are expensive, starting around $200, and hard to find. The wait list is shorter now, but retail stocks are still very low. This is the light you want but can never buy. Even on the secondary market, they don't come up too often, especially the Rotary.
Smart Money: Malkoff MDC
Malkoff's past as a drop-in maker has given him access to body tubes and electronics galore. When he decided to make his own lights, the hardest of the hardcore flashaholics rejoiced. When the MDC line came out, we finally had a great EDC light from Gene. Feature for feature, they hang right in there with HDS lights. The clip is abysmal, but other than that, this is an HDS on a budget, running you about $100 less but still with a fully potted head. You can find something that is brighter and more feature laden, but not something more durable, unless you step up to a dive light, a SureFire, or an HDS. All are 100% more expensive.
Pack
High Roller: Go Ruck GR-1
If there is a warfare aesthetic, the GR-1 has it in spades. The first pack from a company that promotes packs, manliness, manliness challenges, and drinking after said challenges, the GR-1 is a boutique masterstroke. It's not so complicated that you lose things inside, but it is organized enough to get the job done. It's built like a manhole cover, and despite the black and strappy appearance, its minimalist lines convey a sense of tidiness. It just happens to cost 1/3 of a grand.
Smart Money: Maxpedition Pymgy Falcon II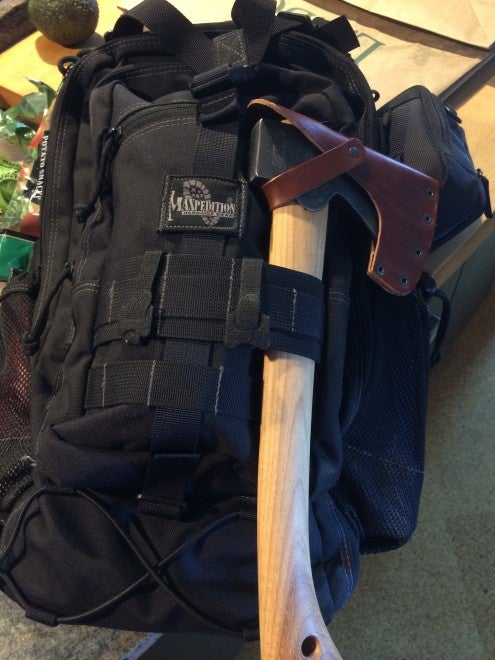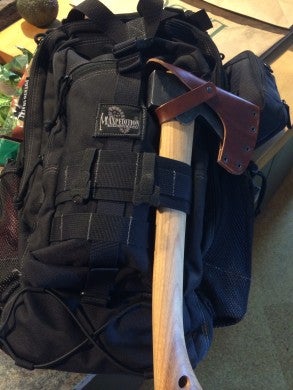 Black, check. Strappy, check. Reasonable size, check. Good but not elaborate organization, check. $300 price tag, nope. In many ways the PFII is so good that it makes the GR-1 and the TAD packs necessary. To find something clearly better, you have to go from around $80 to $300. I have used, carried, and stuffed the PFII full of stuff for years, and it has never let me down. It's not perfect, but it is damn good and also built like a manhole cover.
SHOP NOW
Fixed Blade Chopper
High Roller: Busse Battle Mistress
This is the chopper of all choppers, perhaps the epicenter in the Chopper Earthquake that is still being felt in the knife community. Busse's aesthetic, steel, and amazing stunts helped build a legend. Few other production fixed blades regularly sell for $800. INFI is proprietary steel, so this is the only game in town if you want that alloy. There are two currently in production: the coated version at $500 and the uncoated at $800. They will, undoubtedly, appreciate in value.
Smart Money: Ka-Bar BK9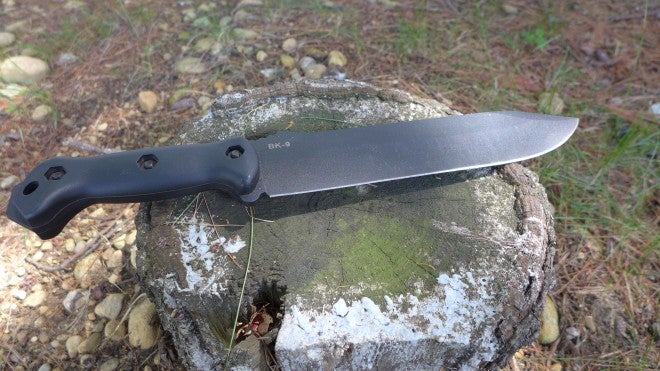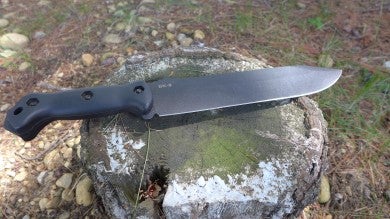 I can't quite swallow an $800 fixed blade that doesn't come with a sheath, but if you want something that is quite capable, look no further than the
BK9
. This Ethan Becker design sports the best fixed blade handle in the world (one closely mimicked by Jerry Busse), 1095 steel that is thickly powder coated, and (why the hell not) a sheath. It's not as sexy as a Busse, but that chunk of oak you want to split can't tell the difference.
SHOP NOW
Gear is a pricey hobby. Not as pricey as some (see: Ferrari collecting), but if you do it right, you can accumulate a great stock of useful stuff for a slightly less than pretty penny.