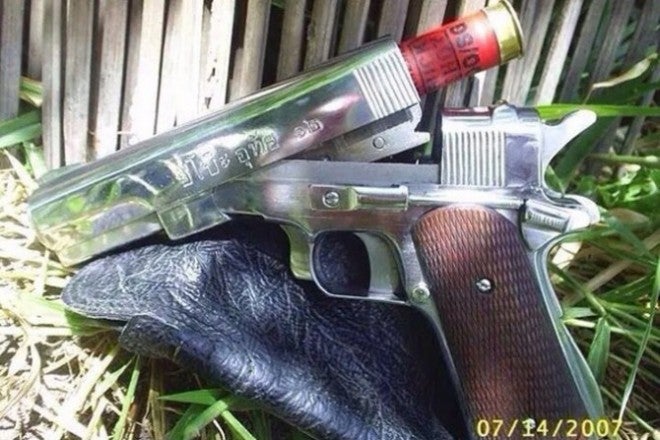 A picture of an apparent break-open 12 gauge shotgun made to look like a 1911 pistol led to this post. Handgun shotguns of the large variety, not those scrawny Taurus Judge things. Enjoy!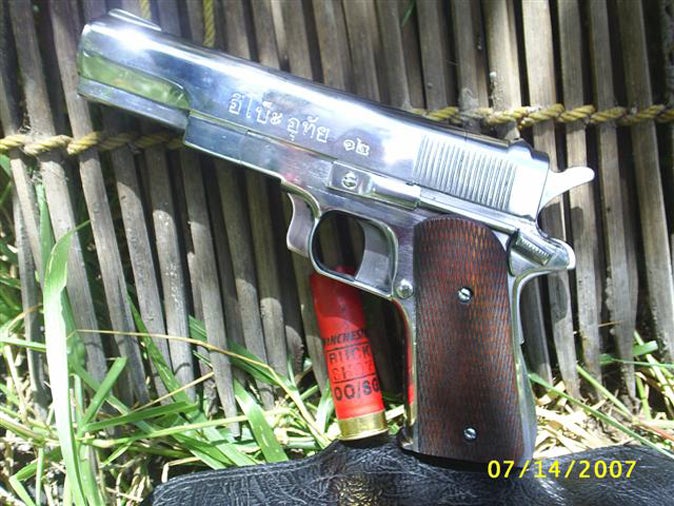 All we think we know about this fake 1911 is that the photos were apparently taken in Thailand in 2007. I imagine it packs a considerable wallop–on both ends.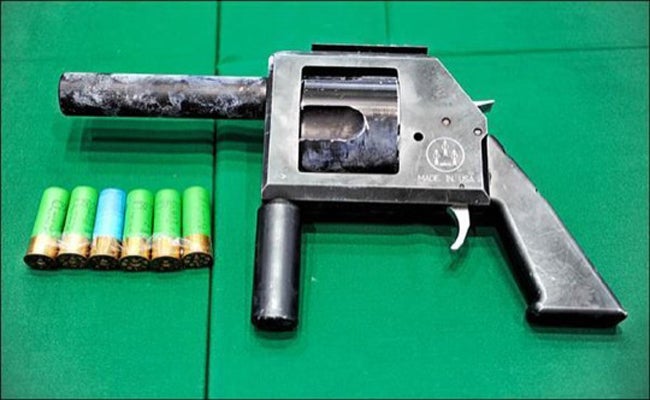 Them Asians seem to like their handheld scatterguns. This one was reputedly taken from a Taiwanese man.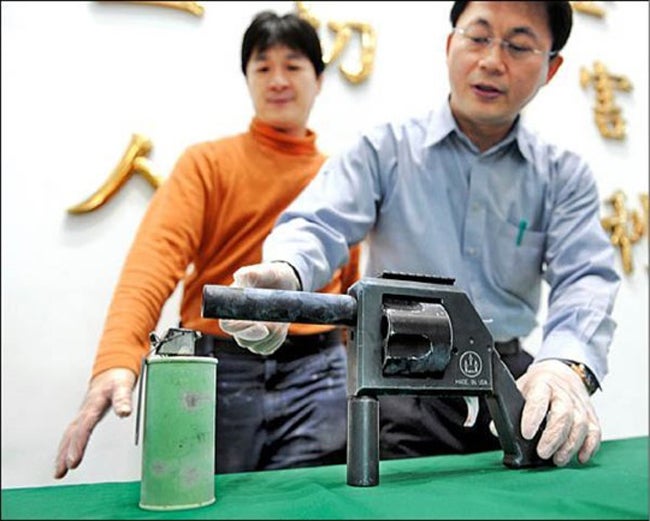 That's a lot of bang-bang.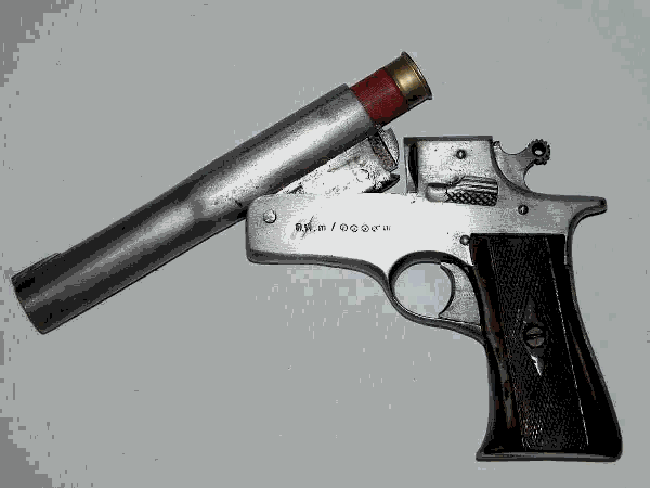 Not much is known about this break-open single-shot shotgun pistol. It's supposedly Chinese and presumed to be homemade.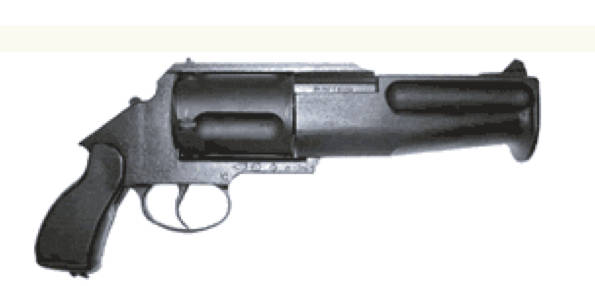 According to Steve over at TFB, this was apparently conjured up by some Russians, "for law enforcement and special forces to use with 12 gauge less-lethal rounds, of which its giant cylinder holds five. Unloaded it weighs 5.5 lbs!"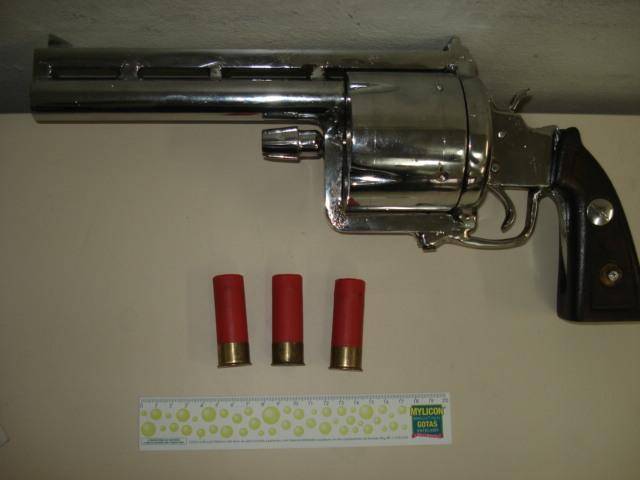 Thanks to TFB again, we see this humongous revolver. Weighing in at a whopping 11 pounds, this apparently nickel-plated beauty holds five 2.75″ 12-gauge shotgun shells.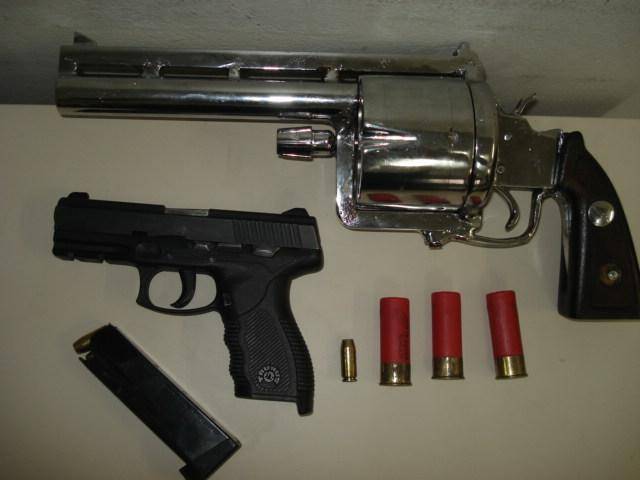 Gotta love the vent rib on top… I wonder if the gunsmith was dreaming of a classic Colt Python when he created this behemoth. It was reportedly taken from a drug dealer in Brazil.